Content Marketing World is part of the Informa Connect Division of Informa PLC
This site is operated by a business or businesses owned by Informa PLC and all copyright resides with them. Informa PLC's registered office is 5 Howick Place, London SW1P 1WG. Registered in England and Wales. Number 3099067.
Chaos Creates a Rather Large Marketing Opportunity for Brands: #ThisOldMarketing Episode 237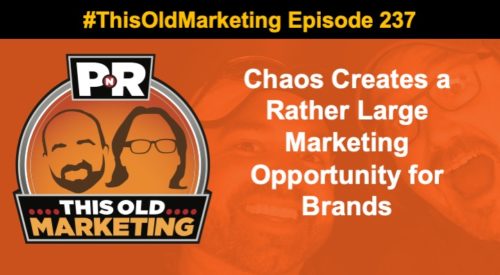 In episode 237 of PNR: This Old Marketing, Joe and Robert discuss how the current crisis provides powerful growth opportunities for brands.
Recorded live May 28, 2020; Length: 1:06:12
Introduction
(03:24) As businesses reopen, are the guys ready to get out there?
Notable News
(09:00) Media company Team Whistle buys production company/agency Tiny Horse, further showing that revenue diversification is king in media and content marketing today. (Source: The Wall Street Journal)
The Deep Dives
(20:10) Joe Rogan signs with Spotify and Joe and Robert chiming in on who is the real winner. (Source: Supercast)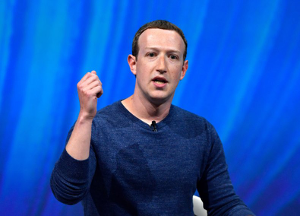 (Source: Newsweek)
The Show Sponsor
(44:43) Did you know CMI honors the Project, Agency, and Content Marketer of the Year at a special ceremony at Content Marketing World? They want to recognize your team's work. Submit an entry for the Content Marketing Awards. There are only a few more days to enter.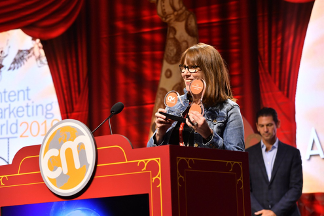 Rants and Raves
Until the next episode, be safe and healthy, PNR friends.
If you're not already, subscribe to PNR: This Old Marketing at Apple Podcasts, Google Podcasts, Stitcher, iHeartRadio, Spotify, or wherever you listen to your favorite podcasts.
Subscribe to Joe Pulizzi's Random Newsletter at JoePulizzi.com. His new book, Corona Marketing, is now available.
Subscribe to Robert Rose's newsletter at The Content Advisory.
Posted May 29, 2020 in: Event by Monina Wagner
---
UP