.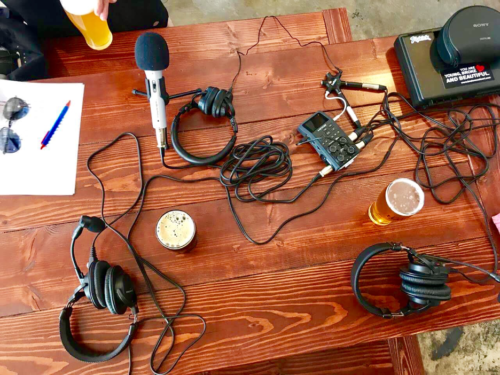 Each week on the Content Marketing World blog, we're going to feature a CMWorld 2020 speaker, one of their blog posts that dives into the topic they'll be covering at CMWorld, and a few additional articles they've written to help you prepare for their session.
Today, we're keeping the series rolling with Chris Luecke, a highly anticipated podcasting guru. His prescriptive and detailed blog posts have helped so many people in our community, so you're not going to want to miss this one.
For just over a year now, I've been running Pubcast Worldwide, the podcast where I get to interview interesting people over beverages at some of the best bars and breweries on the planet. Now – with over 20 episodes, more than a dozen cities, and 4 different countries under my belt – I'm starting to hear the following question more and more often:
"What equipment do you use to record an on-site podcast?"
Great question, and it's time to give you an answer! In an effort to distill this as clearly as possible (yes, that was an alcohol pun), I've put together this brief blog post to outline the equipment that I use to make and produce Pubcast Worldwide.
To start, this isn't the only blog post on the internet outlining the perfect mobile rig for podcasting. In fact, my "portable studio" is a hybrid of equipment from a number of lists that I pulled from when I was just getting started. You can find those here, here, and here (this last one's my favorite). But, for a show that by its very nature takes place outside of a proper studio and, sometimes, in noisy / crowded / drunk / less-than-ideal environments, the equipment in this setup keeps the sound quality under control. Here goes:
Audio-Technica BPHS1 Broadcast Stereo Headset with Dynamic Boom Mic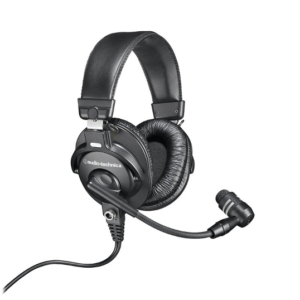 The headsets I use to record and monitor each episode are my most important piece of equipment. Whether you're recording an interview inside of a crowded bar or inside of a studio, aside from feeling really cool because you'll look like a pilot or a sportscaster, there are so many advantages to this headset-mic combo. First, the microphone is a dynamic microphone, which means it will help minimize background noise. Second, if you're interviewing a guest that isn't accustom to being behind a microphone, this essentially "locks in" the distance of their mouth to the mic, so you don't need to worry about that individual bouncing around and moving away from the mic inadvertently (helping you avoid uneven audio/volume). Finally, these headsets double as monitors, which means you'll know if what's being recorded is up to your audio quality standards, also eliminating the need to buy separate noise-canceling headphones.
Don't miss Chris' session,
Podcasting: A Multichannel Goldmine for Thoughtfully Repurposed Content
at Content Marketing World 2020, taking place virtually, October 13-16.
SPE
AKER100 saves $
100
off your registration.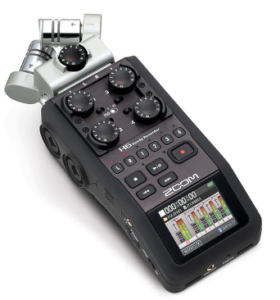 While Zoom makes a number of different mobile recorders (the H4 is another popular option), I prefer the H6 because it has (4) XLR inputs. This is great because then if I feature more than one guest at a time, every guest gets a microphone. In addition to being easy-to-use, it's compact and comes with a solid carrying case.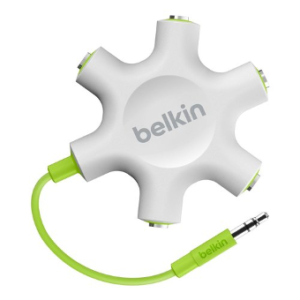 Since the Zoom H6 (and pretty much any recorder) only comes with 1 auxiliary output, a splitter will be necessary if each guest wants to hear the conversation (again, a helpful feature when you're inside a bar or non-studio environment where background noise is present). Fortunately this is super-cheap; just add it to your cart on Amazon when you're about to drop more serious coin for the mics and recorder!
3.5mm Plug to 1/4" Jack Stereo Adapter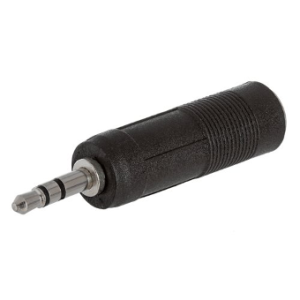 Because the Audio-Technica headphone plugs are 1/4 in. and the auxiliary ports on the Belkin splitter and H6 recorder are 3.5mm, you'll need to get one of these for each set of Audio-Technica headphones you buy. I've linked to Amazon for this one, but Fry's, Best Buy, Monoprice, etc. should all have these. The most important thing to remember: DO NOT buy a mono adapter! You're recording and monitoring stereo sound, so make sure you get a stereo adapters!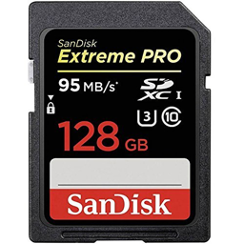 While the H6 comes with a 2 GB SD card, I'd recommend going with no less than a 32 GB card so that you'll never need to worry about running out of audio space. I use a 128 GB card and after recording 30+ episodes, it still has plenty of room. Most importantly, don't forget to format the card with your H6 before recording your first episode. You'll be bummed later if you don't and can't upload the audio files to your computer!
OK, so this is pretty much specific to my show, but I'd be misinforming you if I didn't include this as an essential piece of "equipment" within my portable podcasting studio. Cheers!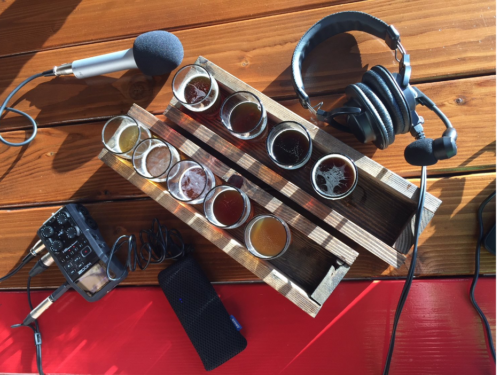 Beer: The Centerpiece of this Mobile Podcasting Studio
Audio-Technica ATR2100 Dynamic USB/XLR Microphone (optional)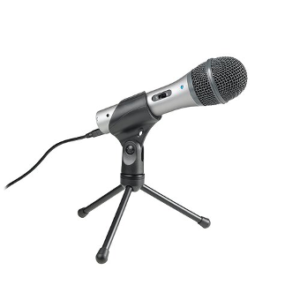 I have an additional dynamic microphone in my arsenal for a couple reasons. First, this doubles as a USB microphone, so it allows me to record intros and outros for each episode straight to my computer in Audacity. In addition, it's an extra, lower-cost microphone I can use when I've got more than one guest on the show.
Anker Portable Charger (optional)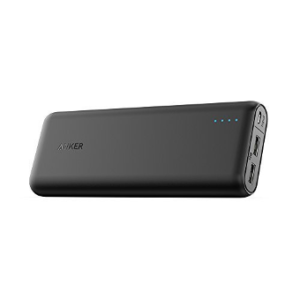 Since the Zoom H6 recorder runs on (4) AA batteries, but also comes with a cable for USB power, I've found this to be a helpful addition to my podcasting toolbox since it prevents me from having to swap out batteries all the damn time. While plugging into an outlet is always an option, I've found that a convenient power source in most bars and breweries is something to be desired. Since it has 2 USB inputs, you can also keep your iPhone charged should you choose to video record an episode on Facebook Live as I sometimes do.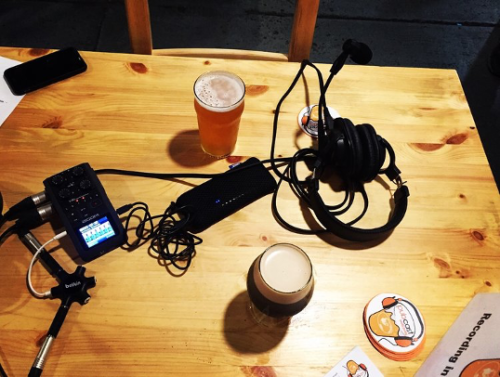 Last shot of the rig in action…just to make you thirsty!
I know, this isn't equipment, this is software, but I'd be doing you a disservice not telling you what I use to produce the show after it's recorded. Audacity is – in my experience – the best free software available for producing a podcast. The editing interface is intuitive, the post-production effects are great for cleaning up the sound (compressor, peak limiter, and other words that probably mean nothing to you at the moment…), and once you pop the SD card into your Mac and hit "Import," all your audio from the episode you just recorded is there. Also, it's free, which is never a bad thing.
So there you have it! That's all the gear that brings Pubcast Worldwide to life from a watering hole near you! If you're not already subscribed to Pubcast Worldwide, or you're just curious to learn more about it, head on over to PubcastWorldwide.com for the latest episodes and to subscribe on the podcasting platform of your choosing (iTunes, Stitcher, Spotify, etc.).
Was this helpful? Please let me know if you have any questions or if I'm missing anything in the comments below. If any fellow podcasters are reading this, I'd love to hear your thoughts as well. Bottoms up!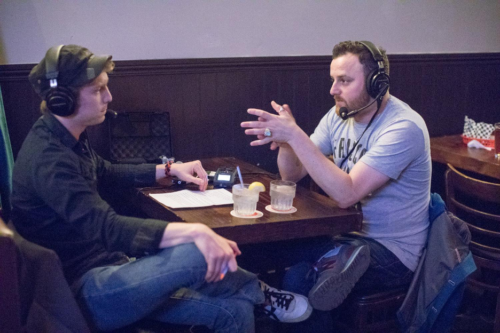 This post originally appeared on Chris Luecke Blog
Looking for even more from Chris? Check out these two blog posts that will help you dive deeper into the science of memorable content and prepare you for his CMWorld session:
Register today for Content Marketing World 2020, where you'll hear from SPEAKER talking about everything podcasting and 150+ other incredible content marketing leaders. Use SPEAKER100 to save $100 off your pass!
Posted August 20, 2020 in: Event by Cathy McPhillips
---