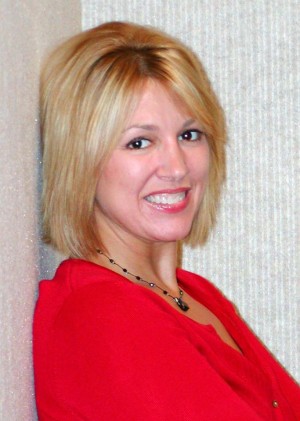 This week's guest post was written by Jacquie Chakirelis, Senior Digital Consultant at Northeast Ohio Media Group, one of our lead media sponsors for Content Marketing World 2014. 
Unless you were living under a rock in the last month, you know that LeBron has made the decision to return his talents to Northeast Ohio and play for his hometown team the Cleveland Cavaliers. In an open essay posted on Sports Illustrated website, LeBron wrote the reason for his decision to return and his willingness to put in the time and effort necessary to bring home a championship to a city that has experienced a long history of heartaches, disappointments and near misses from its professional sports teams.  One quote from the essay that resonated with every Northeast Ohioan:
"In Northeast Ohio, nothing is given. Everything is earned. You work for what you have."
We felt that quote in our bones. It's a work ethic that has sustained this region through harsh winters, recessions and rust belt flights. This work ethic is part of our DNA, as most of us who live here are the children, grandchildren and great-grandchildren of immigrants. Through hard work and commitment we are rewarded with beautiful summers, vibrant cultural assets and a downtown revival. This is a perfect parallel on why Cleveland is the best location to host Content Marketing World.  No matter where you are in the development of a content marketing focused strategy, you know that it is not an easy journey with many roadblocks along the way. As the Content Marketing Institute writes "Content marketing is not a standalone marketing technique that can thrive in a vacuum. Rather, it's something that needs to be integrated into your overarching marketing plan, as its principles will strengthen all your other marketing efforts."  
As a marketing professional, you need guides and support to help you achieve success, which is how Content Marketing World can help. It is the one event where you can learn and network with the best and the brightest in the content marketing industry. You will leave with new ideas, solutions and connections to help you and your team to build a content marketing plan to inspire your audience and grow your business.  It is the one event every year that brings all the pieces and parts of an integrated content marketing plan under one roof. We roll up our sleeves and get to work and yes we do play hard too!  In turn, we are rewarded with a new enthusiasm and the tools to transform our marketing strategies. This is my third Content Marketing World and it is an event that reenergizes me every year.
While you are in Cleveland, you may want explore our diverse ethnic cultural heritage that is the foundation for this region. Favorite ethnic eateries and other opportunities can be found in a new online guide developed by a local MBA student from Mexico studying at Case Western Reserve University. 
On my favorite ethnic restaurants is Sokolowski's University Inn in Tremont. Not only will you get a taste of the Eastern European cuisine and atmosphere, you will also be treated to one of the best views of the downtown skyline. Be warned though, you may want to plan for a nap after your meal, the portions are huge and heavy.  Better yet, burn some calories and explore the Tremont neighborhood where Old World meets new. On any given day, you'll find a mix of neighborhood locals, hipsters, artists, young couples on first dates and families dining, drinking and shopping. You may even see the King himself shooting hoops with the neighborhood kids. If you do, wish him luck – we deserve it! 
The NEOMG and CMWorld teams hope you can join us in Cleveland in 10 days for the kickoff to Content Marketing World 2014. Use code CMITEAM to save $100 off your registration. You won't be disappointed!
Posted August 29, 2014 in: Event by Cathy McPhillips
---