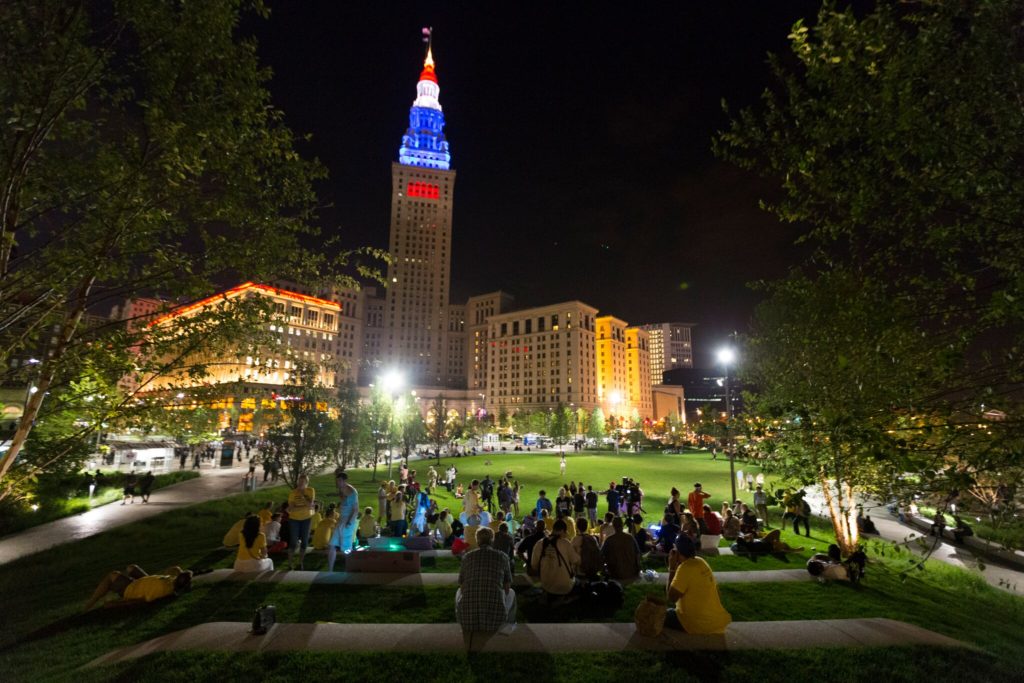 Photo credit: (c) Cody York for ThisisCleveland.com
I don't know if you heard, but Cleveland hosted the Republican National Convention last week. It may not have been on your radar, but it was a pretty big deal for us around here (regardless of one's political affiliation). There was a lot of unknown about what would or could happen because of recent events around the world and the volatility of the 2016 presidential election. But Cleveland was prepared and I'm happy to say, according to reviews, Cleveland shined.
So if you ever wonder "Why Cleveland?" as to why we hold Content Marketing World here each year, or you're still on the fence about spending the week here, we hope these rave reviews from out of town guests last week, help convince you a trip to the #CLE or "The Land" as we affectionately like to refer to it, is totally worth it. (Not to mention all the stellar education you'll receive at #CMWorld!)
Roughly 50,000 delegates and thousands of media descended on Cleveland last week- and here's some noteworthy praise about the city.
On Twitter & Instagram:
"Cleveland's walkability, cleanliness, friendliness, and even its weather have drawn nothing but rave reviews." -Fortune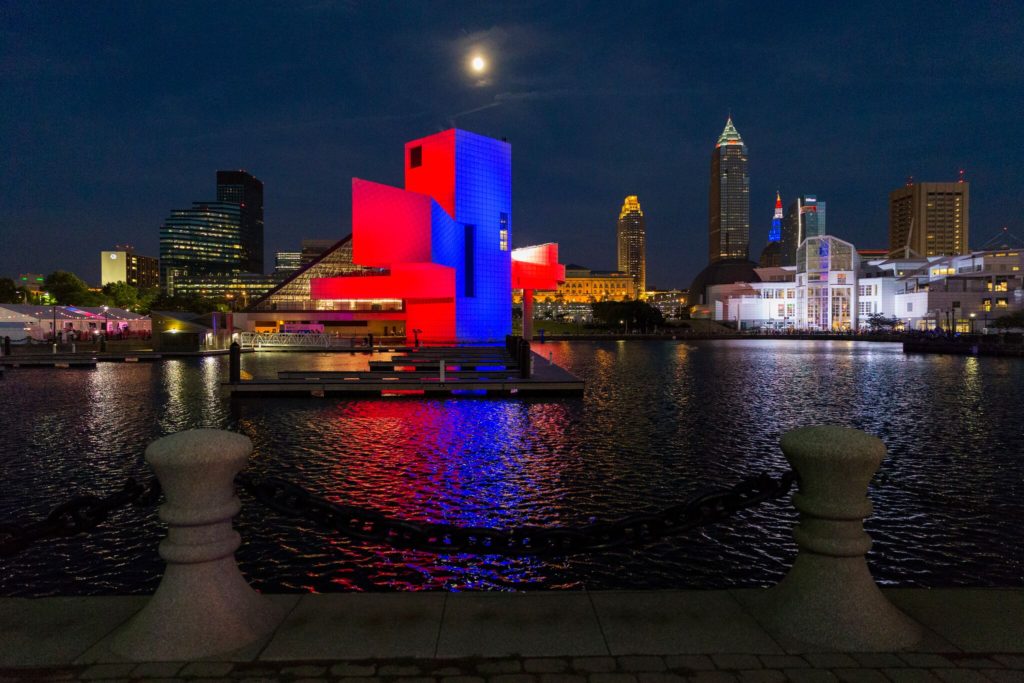 Photo credit: (c) Cody York for ThisisCleveland.com
A lot of improvements were made to downtown Cleveland just in time for the RNC to come to town.  Even if you came to #CMWorld last year, there are still many new sights to see, including the newly renovated Public Square. Here's what the National Media had to say about their visit to Cleveland.
We were promised a riot. In Cleveland, we got a block party instead. – Washington Post
The One Thing Republicans Can Agree on In Cleveland –Fortune
Cleveland native takes you beyond the RNC in photos –C|Net
Cavs CEO: RNC Has Been a 'Tremendous Experience' for Cleveland –Fox Business
Arkansans in Cleveland for GOP convention finding city 'incredible' – Arkansas Online
3 Lesser Known Reasons Why Cleveland Really Rocks – CBN News
"Cleveland has truly come into its own and is shining in the spotlight at the perfect moment." – Al Roker
Cleveland is home to many celebrities including Drew Carey, Halle Berry, Paul Newman and Bob Hope (who has a bridge named after him).
One celeb, Monica Potter, still calls Cleveland home and even set up her own home goods store in the city. She explains to CNN why she loves #CLE.
And Al Roker, while not a native Clevelander, he is one of our most famous former residents.  He worked at the local NBC affiliate back in the late 70s and early 80s and wrote a couple of pieces on his time spent in Cleveland last week.
The Flats Reborn  – Medium
Cleveland Rocks! And BBQ Rules – Medium
With so many visitors here, it was a perfect time to showcase all the great restaurants and places to visit in Cleveland.  The Today Show showcased some local chefs.
ABC News made a visit to one of our most famous tourist attractions (not the Rock Hall).
See Inside House From Classic Film "A Christmas Story"
And of course if you need more suggestions on great places to eat or to get a drink while at #CMWorld, here's what Vogue suggests:
5 Cleveland Bars Perfect for Watching the Republican National Convention . . . From a Distance
So to sum it up:
Cleveland has never looked better or been safer.
The people here are pretty darn "nice."
We have excellent food.
We hope you'll find this out for yourself in September!
Content Marketing World takes place September 6-9, 2016 in Cleveland, Ohio. We can't wait to see you here! Use code BLOG100 to save $100 off of main event and all-access registrations. 
Posted July 27, 2016 in: Event by Amanda Subler
---