Content Marketing World is about learnings, networking, and experiences. Though it can be fun to shop and bring home a souvenir that will forever remind you of your trip.
We're not talking about mass-produced keychains and magnets. These are items unique to Cleveland. Not sure what to buy and where to find it? For something truly authentic, we asked CMI team members what they'd bring back home after CMWorld.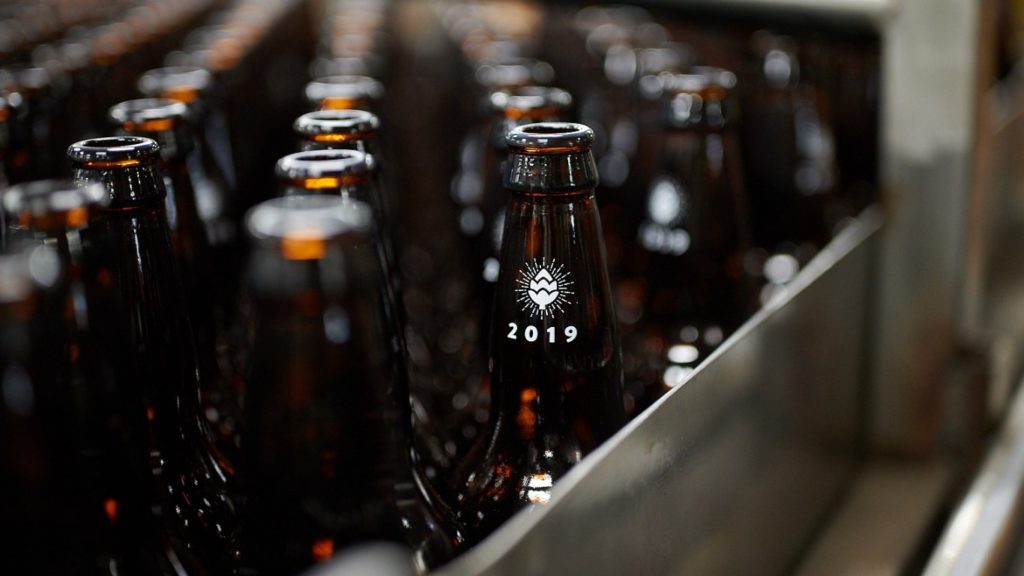 (photo credit: Great Lakes Brewing Company)
Craft brews
We may be biased, but we think Cleveland is one of the best beer cities in America. Attendees in search of the best selection of lagers, ales, and stouts should look no further than Northeast Ohio.
Our team suggests: Treat yourself with stops at Great Lakes Brewing Company for a growler of Great Lakes Christmas Ale or Masthead Brewery's Falling Fruit. The beer lover in you will not regret it! – JK Kalinowski, Creative Director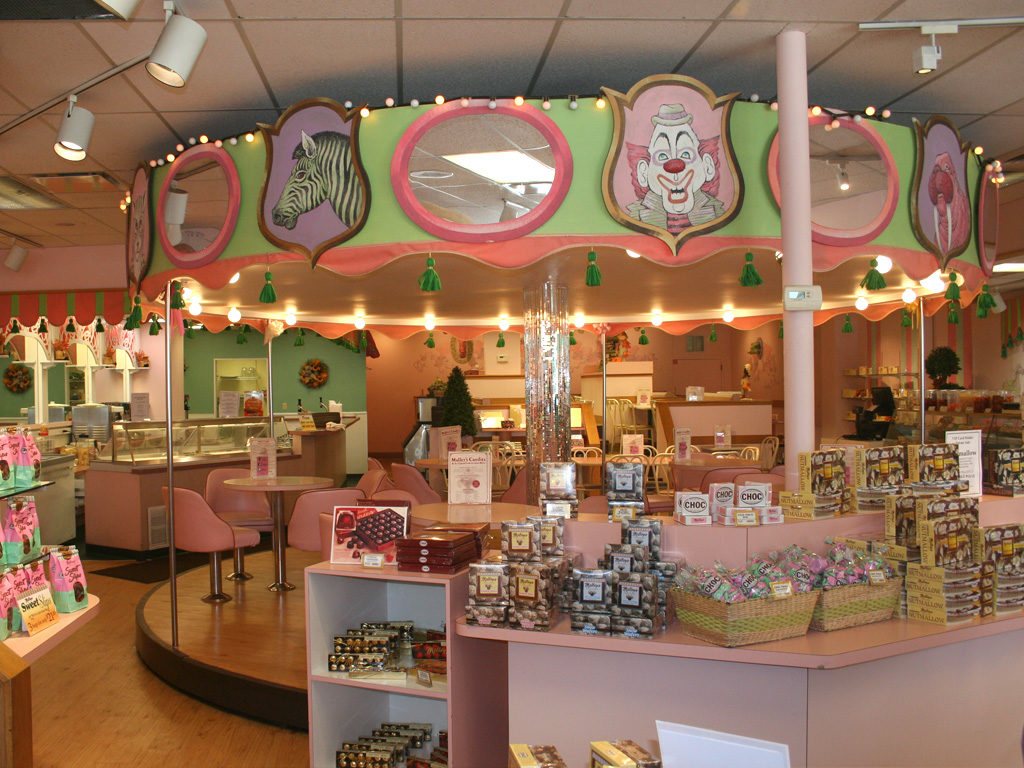 (photo credit: Malley's Chocolates)
Malley's Chocolates
Satisfy your sweet tooth with a visit to Malley's Chocolates. Malley's is a third-generation confectioner and offers a mind-boggling array of treats. You haven't lived until you've tasted their Buckeyes, a Northeast Ohio favorite. Grab a box of chocolates for yourself and another to share with the family.
Our team suggests: Take home a jar of Malley's Famous Fudge Sauce. It doesn't get any better.– Krissy Leskovec, Consultant – Content Marketing Awards Program Manager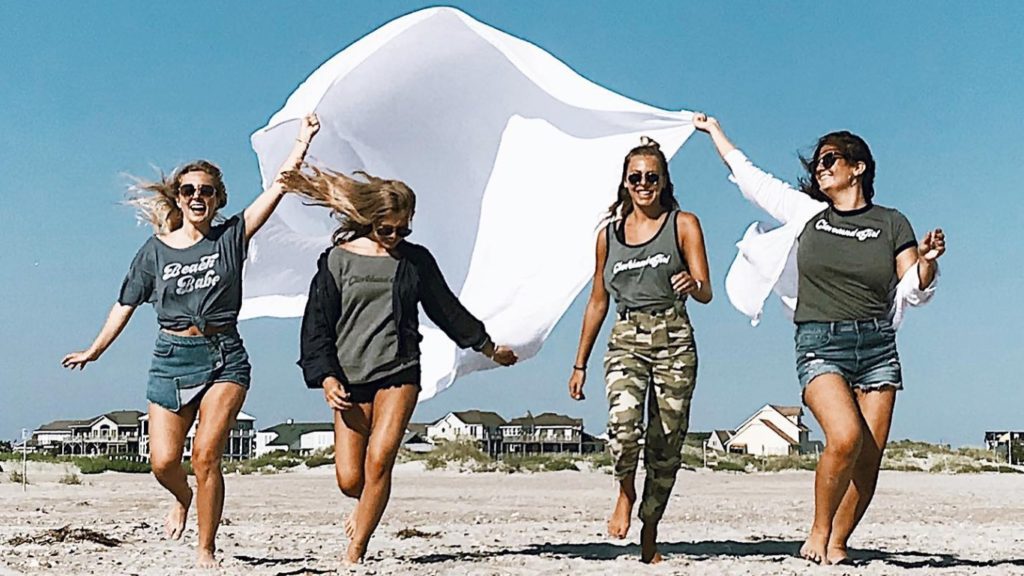 (photo credit: Coastal Cleveland)
Cleveland clothing and accessories
You'll notice there is no shortage of Cleveland love (or apparel) when you arrive in Northeast Ohio. Krissy explains Clevelanders wear their hometown pride on their chests. Take home a shirt, and sport it in public. You're sure to run into someone from Cleveland who is more than happy to say hello.
Our team suggests: One of the latest local apparel ventures is Coastal Cleveland (disclaimer: this is my sister's business). Her vision? Showcase Lake Erie and the simple life we had growing up on the lake shore at the beach, in the water, and with family. Her clothing is as comfortable as you're imagining right now! – Cathy McPhillips, Vice President of Marketing
Our team suggests: Our baseball team is hot. Experts are predicting Super Bowl for the Browns. Now's the time to jump on the Cleveland sports bandwagon. You'll look your best sporting a  GV Art + Design t-shirt. They put a lot of thought, creativity, and humor into their t-shirts. If you're not a sports fan, they have many more items featuring iconic Cleveland locations.– Amanda Subler, Public Relations & Video Consultant
Our team suggests:For a boutique as sassy and cute as Banyan Tree, you simply expect to find trendy accessories. Stop by to pick up a necklace bearing the city's coordinates or charm shaped like the state of Ohio.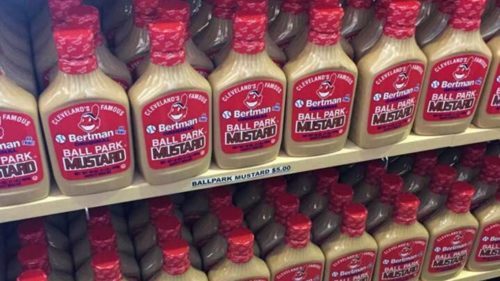 (photo credit: Bertman Original Ball Park Mustard)
Stadium mustard
There's a great debate. Which tastes better: Stadium mustard or ball park mustard? In Cleveland, we reach for the vinegar-based brown condiment, a staple at restaurants, concession stands, and neighborhood cookouts.
Our team suggests: You can pick up a bottle of Bertman Original Ball Park Mustard at Heinen's of Downtown. Want to try it before you buy it? Go to Progressive Field, toss some Bertman's on a hot dog, and catch a baseball game. Love the mustard so much you want everyone to know about your new obsession? Show off with a new t-shirt.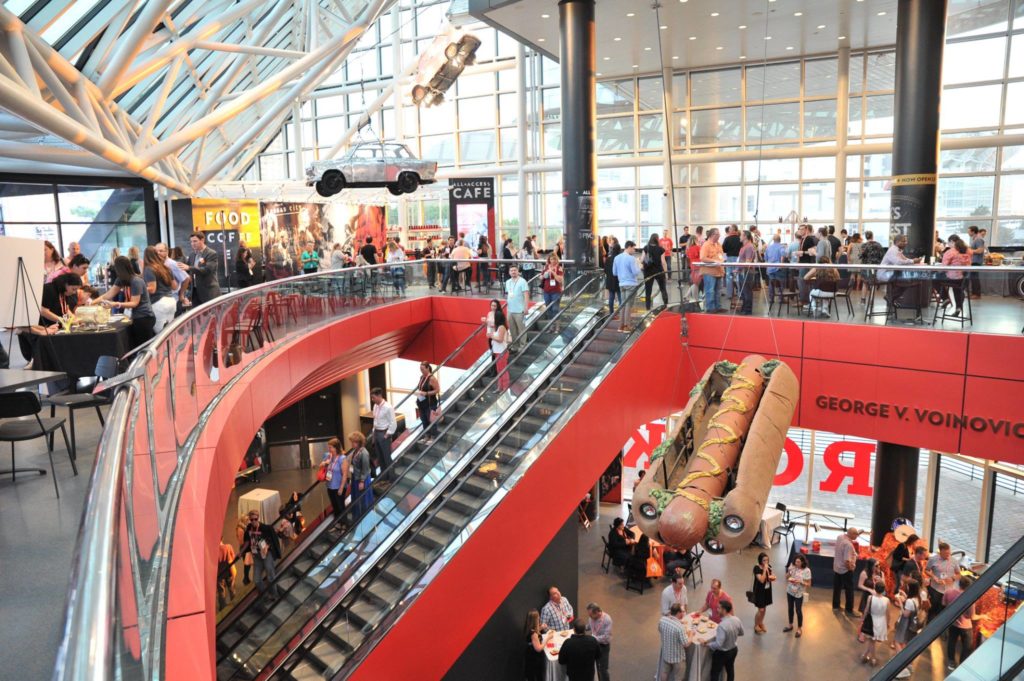 Rock Hall memorabilia
Not only is Cleveland the Content Marketing Capital of the World, but it is also the Rock and Roll Capital of the World. Music lovers are sure to find the perfect souvenir here. The Hall of Fame carries everything from vinyl to guitar pick earrings to shot glasses.
Our team suggests: Visit the Beatles exhibit drumsticks used by Ringo Starr at a 1964 concert. Then snag a set of "Long Live Rock" drumsticks in the museum store.
CMI goodies
Did you know Content Marketing World has a bookstore? It's located in the Expo Hall and carries titles written by your favorite speakers. You can find merchandise in our signature color too.
Our team suggests: Everything! Orange looks good on everyone.
Let me know in the comments what you've bought during a trip to Northeast Ohio. And if I've left off other distinctly Cleveland souvenirs, be sure to mention them below.
Still haven't bought your ticket Content Marketing World? You're in luck. There's no wait in aisle 1. Plus, you get a discount with our digital coupon. Save $100 with code SM100. Checkout now!
Posted August 23, 2019 in: Event by Monina Wagner
---