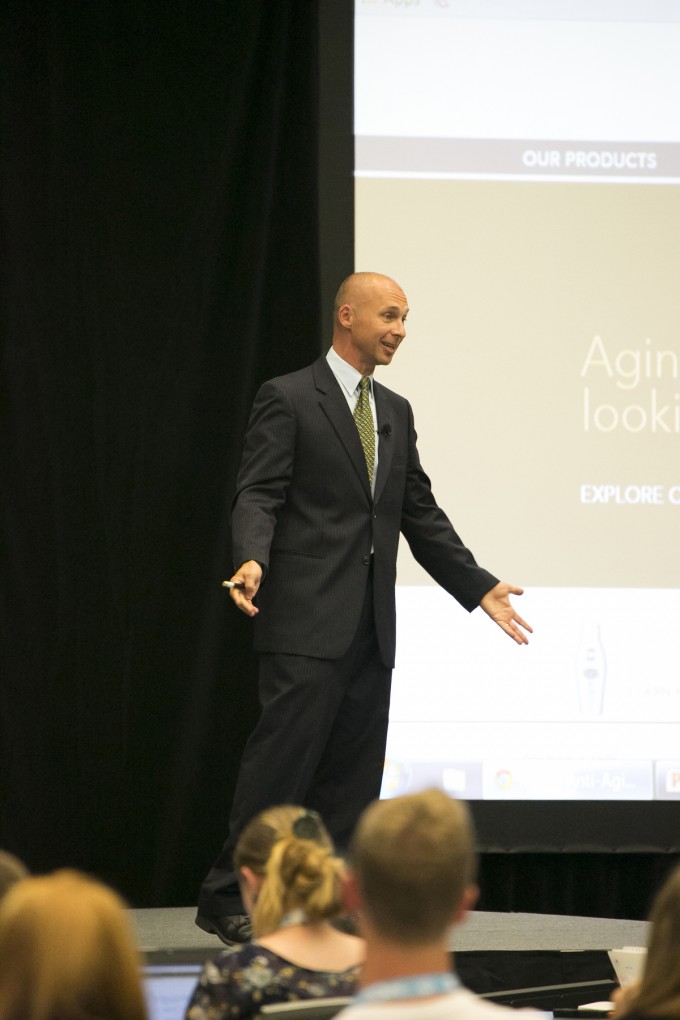 In case you missed Content Marketing World 2014, over 2,600 delegates from 50 countries arrived in Cleveland for an epic 4 days of content marketing brilliance from over 100+ speakers. Some of the brightest and best content marketing minds took the stage to share their stories, their experiences and their talents with our community.
Amazing as it seems, we're already talking about Content Marketing World 2015, and we're picturing you on stage. Yes, I'm looking at you – our online community who shares their happenings and blog posts with us, our #CMWorld twitter chat community who has just as much to share as our special guests each Tuesday (well beyond coffee and bacon!), our LinkedIn Content Marketing Group conversationalists who have plenty to say on our topics posted each day.
Come share your work with us by submitting your work in our Content Marketing World 2015 Call for Speakers. How have you achieved content marketing success? What tools, processes and workflows have helped you? What team structure has your company built to achieve the successes that you have? How has your content marketing risen to the top in your niche?
From all of us at CMI, here's your nudge to submit your presentation today. We'd love to see your work and know our attendees would as well.
In the words of Kevin Spacey, "…it's the risk takers who are rewarded."
Questions? We can help. Send us a note and we'll get right back to you. Presentation submissions are due no later than December 5; no late submissions will be accepted, so be sure to submit today!
Posted November 19, 2014 in: Event by Cathy McPhillips
---