Content Marketing World is part of the Informa Connect Division of Informa PLC
This site is operated by a business or businesses owned by Informa PLC and all copyright resides with them. Informa PLC's registered office is 5 Howick Place, London SW1P 1WG. Registered in England and Wales. Number 3099067.
CMWorld 2015: Share Your Wish List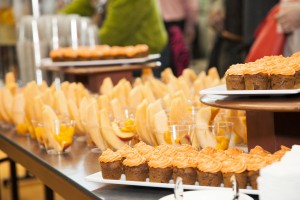 With December upon us, this is a time of celebration for just about everyone all over the world. With these celebrations comes wishes. In my family's house, the wishes range from world peace (the 16-year old) to a Sleep Number bed (the 13-year old). While neither of these wishes will exactly come true this holiday season, the team at CMI is in a position right now to work on the CMWorld community's wish list as it relates to our big event next September.
What is your biggest wish for Content Marketing World 2015?
What is your leadership team's biggest wish when sending you to CMWorld?
If your wish could be granted to see one speaker or session, what would it be?
What do you wish for when you go to events – more networking? Longer breaks? More advanced sessions? Special food accommodations? More orange?
What do you wish we do throughout the year to prepare you for the big event?
Let us know. While we're pretty far along in planning, but we have time to make sure #CMWorld 2015 is everything you wished it to be…and so much more.
Leave a note in the comments below, or if you'd rather send a private message, email us.
Wishing you and your teams and your families a happy holiday season!
Don't forget…the best rates for Content Marketing World 2015 are available now through 12/31/14. Find out more and register today!
Posted December 10, 2014 in: Event by Cathy McPhillips
---
UP