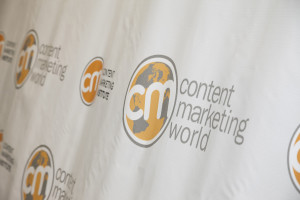 You know, Content Marketing World (CMWorld) is a lot like the opera. Both feature awe-inspiring performances, both offer tremendous entertainment value and both are considered, at least by some, to be true works of art.
Both are also frequent stops for Amy Higgins.
Amy is Senior Social Media Manager at Zendesk, where she enjoys helping companies create meaningful customer relationships. She has more than seven years of experience in the tech industry, working with small startups like textPlus as well as larger companies like Google (how's that for larger?) and, most recently, Concur.
At CMWorld 2015, Amy will be presenting on a topic that can be useful to almost everyone: 101 Ways to Repurpose Content. Think of it as The Barber of Seville for the content marketing generation…except there's no barber, no Count in disguise and, probably, no hastily planned wedding.
Many brands today struggle to create enough content. But, by attending Amy's session, you can learn how to appreciate (and better leverage) what you already have. Kind of like how Pinkerton wishes he had come to his senses earlier in Madame Butterfly.
Sorry, that one was a downer. We can assure you Amy's presentation won't be.
In her talk, Amy will offer ideas designed to help you jazz-up your under-performing content, reuse content for different audiences and repurpose content on many different channels. We're not sure if she will sing, but here's hoping.
As you may have guessed by now, Amy is a big fan of the opera. And, while there may not be an orchestra to accompany her at the convention center (at least not as of this writing), we're sure that Amy's libretto will bring down the house.
Make plans now to join us for Content Marketing World 2015 and attend Amy's performance about repurposing content.
It's unlikely to have an encore anytime soon.
To learn more about Amy, visit her bio page on our website connect with her on Twitter or check out her LinkedIn profile.
There's still time to register for Content Marketing World 2015. And you can use the code 'CMI100' to save $100. Visit our registration page to get started right now!
Posted August 19, 2015 in: Event by Mike Myers
---