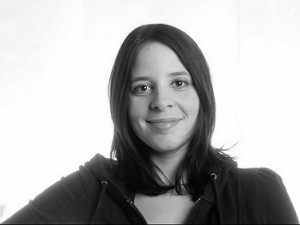 Psst. Hey, buddy, got a minute?
What would you say if I told you I could give you the secrets you need to optimize your Social SEO – sounds pretty good, right?
Well of course I don't have them on me (I'm no idiot), but I know where you can get these secrets. There's this lady, see. Her name is Monday…yeah, like the day of the week. She has them. Sure, I know where you can find her but first, let me tell you a little bit about her.
Her name is Erin. Erin Monday. She's one of those marketing types, see. She hails from the Carolinas, but she travels all around helping people with these secrets of hers.
What are those secrets exactly? I can't tell you that, but they can help you with all those Social Media channels you've been struggling with. You know, Facebook, Pinterest, Twitter, all of 'em.
And she gets all of that SEO stuff, too. You know, Search Engine Optimization. Yeah, I know those social channels ain't search engines, but they got those fancy algorithms just like Google and the rest so you need to have a plan to optimize 'em.
How does she know? Are you serious right now? She has experience, that's how. She's worked in the public and private sectors and she has a Bachelor's degree in creative writing.
She went to school and got her diploma from a fine, upstanding university – the University of Western Connecticut. Everybody knows that.
Anyways, she gets stuff like Social Media and SEO and she's bringing her smarts all the way to Cleveland this September to Content Marketing World 2015 so then you can get it, too. See how that works?
Yeah, it's in Cleveland. You got a problem with that? No? Good.
Then you'd better get registered for CMWorld, I tell ya. Monday's gonna be dishin' out the secrets on Social SEO in her own session (which is actually on a Wednesday, but I digress). You're not gonna want to miss it.
Go get yourself registered and I'll see you there.
In the meantime, if you want to learn more about this Erin Monday, stop by her bio page on our website, look her up on Twitter or just call up her website. Got it? Good.
Register for Content Marketing World 2015 today. You can use the code CMI100 to save $100. Who wouldn't want to do that? Visit our registration page to get started now!
Posted July 29, 2015 in: Event by Mike Myers
---