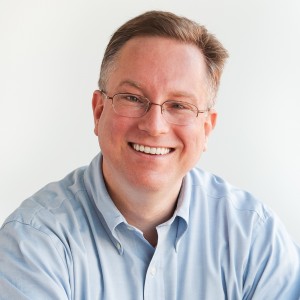 Looking to enable your Content Marketing with technology? Yeah, you're not alone. Have any idea how you're going to do it? I don't either. But we all know it has to be done.
I'm positive you can learn how to enable your content marketing with technology by attending the Content Marketing World 2015 session hosted by Scott Brinker. But how can I be so sure?
Three simple reasons:
Scott has earned Computer Science degrees from both Columbia and Harvard as well as an MBA from The Massachusetts Institute of Technology (MIT), so he clearly knows his stuff
He's editor of the Chief Marketing Technologist Blog (chiefmartec.com), so he's clearly willing to share his knowledge
He's actually calling his session Enable your Content Marketing with Technology, so there's that
Scott Brinker is President and Chief Technology Officer of ion interactive, a marketing software company that provides a platform for producing and delivering interactive content.
When he's not doing that, or authoring some thought-provoking post on his blog, Scott is the program chair of the MarTech marketing technology conference. He also creates and maintains a great infographic that captures every marketing technology tool available (as far as anyone knows). It's called the marketing technology landscape supergraphic, of course.
Look, we all know that marketing will continue to get more complex and crowded as time passes. Consumers are now completely in control of the marketing messages they see and brands that used to command an audience now know they have to earn one.
Five years ago, marketers who understood and utilized technology were ahead of the game. Now we all need to leverage technology simply to survive.
By asking the right questions – like what if 1,000+ marketing technology vendors were the new normal? Scott understands the situation you're in and is prepared to help you understand the tools and the thinking it takes to help you get where you need to be.
If you're looking for an edge when it comes to marketing technology, consider attending Scott's session at Content Marketing World this September. And, if you register now, you can sign up for his session (they're typically well-attended) in advance so you can be sure to reserve your seat.
Learn more about Scott by visiting his bio page on our website, by connecting with him on Twitter or by visiting the Chief Marketing Technologist Blog.
Register for Content Marketing World 2015 today to see Scott Brinker's session and so much more. You can use the code 'CMI100' to save $100. Visit our registration page to get started right now!
Posted July 8, 2015 in: Event by Mike Myers
---