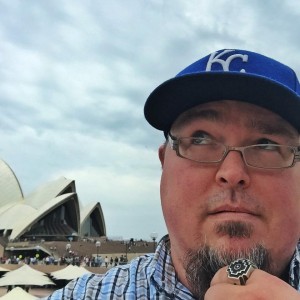 There will be a lot of great speakers at Content Marketing World (CMWorld) 2015, so it's possible you'll have some difficult choices to make.
Picture this: it's the afternoon of the first day of CMWorld and you're looking at the upcoming group of available sessions. Your choices include a stand-up comedian, a Military Intelligence and Russian Linguist from the US Army, a speaker who helped create Superpages.com back in 1997 and a guy who's a dead ringer for Penn Jillette (of Penn and Teller fame).
Those are some tough choices, right?
Not really, because all of these describe just one speaker returning to Content Marketing World in 2015 – Travis Wright.
But don't worry, Travis' session will be more than just entertaining. He can talk all day about data-driven marketing and is well-respected for helping brands bridge the gap between marketing and technology. He has a complete understanding of SEO, big data and, of course, how these things impact content marketing so, as you can imagine, his expertise is in high demand.
Oh, and he's a self-proclaimed smart-ass (just check out his twitter bio).
As marketing and technology continue to converge, we all need to stay current on both the tools available and whether to build or buy. Travis has created an entire career in the space between marketing and technology and we all stand to gain from his experience.
Don't miss his session at Content Marketing World 2015 and learn all you can from Travis. His presentation alone will be worth the price of admission, both for the knowledge you'll gain and because you never know what he's going to do next.
Find out more about Travis by visiting his bio page on our website, catching up on his blog, or connecting with him on twitter. Or better yet, read one of his more recent articles on content marketing and Weird Al.
Register for Content Marketing World today to take advantage of the best rates available! Super early bird rates end on 2/28/15. Plus, use code CMI100 for an additional $100 off of these rates! Need an additional incentive? How about a chance at a free hotel? Find out more!
Posted February 25, 2015 in: Event by Mike Myers
---