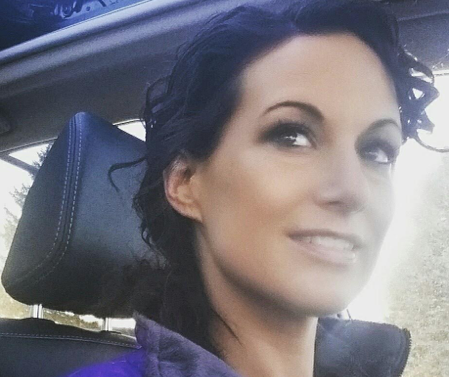 When we hear about someone new not only to Content Marketing World but also to content marketing in general, it gets us very excited for all of the opportunity to help someone learn and grow. Jessica Richards is in that position after an interesting career path (see below) led her to Agri Beef and digital marketing. We're thrilled that Jessica will be at CMWorld to learn from some of the best in the business.
Be sure to say hi to Jessica online or in person in September, and read a little more about her here.
Name: Jessica Richards
Title: Marketing Specialist
Company: Agri Beef Co.
Is 2016 your first trip to Content Marketing World? 
Yes, this is my first trip to Content Marketing World! Our Marketing Manager attended the conference last year before I worked for Agri Beef and insisted that I attend this year. I am planning on attending this conference with my eyes, ears and brain wide open; I want inspiration, knowledge, and a chance to meet and listen to some amazing people in this space.
How did your career lead you to content marketing? 
You know this is a great question, and one I am not even sure I know the answer to. 🙂 I was a massage therapist for 15 years and loved every minute of it, but the time came for me to try something new and I decided to get into the digital world. I started as a receptionist with a Web Development and Marketing Agency and within three months moved my way up to a Project Manager on the Web development side. I spent a brief year and a half in this space before a friend of mine recruited me to come and work as a Marketing Coordinator for Agri Beef, which is a Cattle company with a few well known beef brands. I was promoted to a new position within a couple of months as Marketing Specialist, focusing is on the digital side of things. I am currently managing the project for our new corporate website and once we get that launched I will be responsible for managing the content and social marketing efforts as well.
If you switched careers today, what would you be doing? 
I'd be a philanthropist. I am not sure that actually counts as an answer but it's all I really want to do; help those who are less fortunate and make this world a slightly better place than the way it was when I got here. In reality, I don't think I would switch careers right now, I would love to maybe fast forward in time a bit, to where I am more knowledgeable and can be a better asset to my team and my company, but hey, that's why I am attending Content Marketing World, right?
What is your biggest content marketing challenge? 
Right now, just being so new to this space is a challenge. There is a plethora of information out there and I find it challenging to know who to follow to get good, actionable, strategies and tactics from. Not to mention I am new to the cattle industry as well, so every day is an adventure where I get to learn a whole heck of a lot. It really is as exciting as it is challenging.
Where is one place in the world you'd like to visit? Why? 
If I am choosing for selfish reasons, I would really like to mountain bike in Peru or New Zealand. The beauty and the adventure of it sounds amazing to me. If I had the funds and ability, I would travel to Europe where I could assist in caring for and comforting some of the Syrian refugees.
If you could sit down with one person in our industry, who would it be? What would you want to ask?
Someone patient and willing to take me under their wing and mentor me on what in the hell it is that I am trying to do 😉 Just kidding, I am not sure yet who I would want to meet and what it is that I would want to ask, as there is so much for me to learn.
What is one orange item in your life you can't live without?
I've been dreading this question, I have to be honest I dislike the color orange a lot and the color yellow, I am sorry and maybe my experience at CMWorld will give me a change of heart with orange. I am not sure yet what the orange all means, but I am getting the hint that its kind of a big deal and am excited to find out.
We're so excited to meet you, Jessica! We love your enthusiasm for content marketing and for Content Marketing World, and we can't wait to see you in September!
To meet Jessica and other members of our #CMWorld community in person, register now for Content Marketing World 2016! September will be here before we know it, and take advantage of great prices now! In fact, BLOG100 saves $100 off of current pricing! Early bird rates end May 31, so register today! Questions? Please leave a comment here, or email cathy [at] contentinstitute.com. 
Posted May 31, 2016 in: Event by Cathy McPhillips
---