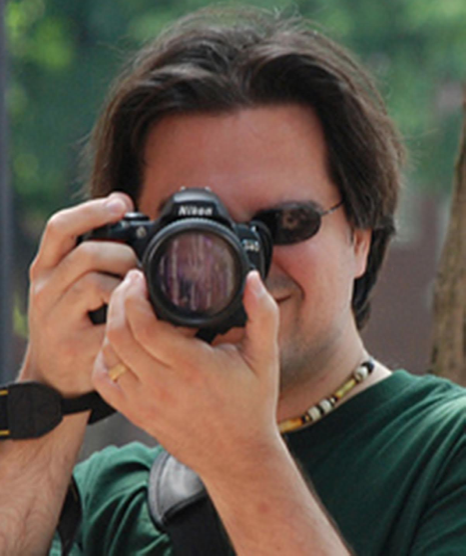 If you were at Content Marketing World 2016, you may have noticed many in our community all abuzz with a certain attendee taking photos with his LEGO mini-me. Talk about an amazing ice breaker and conversation starter for a first timer and someone traveling from his company alone.
We've known Ben from the #CMWorld Twitter chats, but we were so fortunate he made the journey to Cleveland for the big event this year.
Please be sure to find Ben online via LinkedIn, and if you're lucky you'll see him Tuesdays on a Twitter chat! Enjoy this great and insightful interview with Ben!
Name: Ben H. Rome
Title: Marketing Manager
Company: American Industrial Hygiene Association (AIHA)
What brought you to CMWorld 2016? How many years does this make for you?
This was my first CMWorld event, though I attended one of last year's one-day CMI Master Class workshops. World. Of. Difference!
I was lukewarm on attending CMWorld this year; I'd already gone to one conference for my allotted professional development budget. But after hearing the news about the keynotes coming in, I petitioned for an exemption to attend, and I'm so glad I was permitted. My entire team is already reaping the benefits of the great content and information I gleaned (and am still gleaning!) from those magical two days.
How did your career lead you to content marketing? 
A happy accident? I've had a very interesting career path, starting in retail management and snaking two-plus decades through radio, operations, game design, publication management, and nonprofit communications. I've been a writer since forever, and have found ways to use that skill in everything I've done. As my career progressed, I found myself using it more and more often until it defined my career. My current employer hired me for "content management," which is when I discovered I've already been doing that for several years but never knew what it was called until I read Kristina Halvorson's book, Content Management for the Web.
If you switched careers today, what would you be doing? 
Not much different than now, except probably a stronger emphasis on game writing and design. I'm a gamer and creative at heart; I'm blessed to be able to do those things already. For money, even!
What is your biggest content marketing challenge? 
Right now? Keeping our association's focus on track with straightening out our content strategy. We have an enormous amount of content that has languished for years. There are so many possibilities we can do with all of it, so it's hard at times to not go chasing after the 'shiny' path and lose our direction. Fortunately, my director and my team all work together to keep the collective organization grounded and on task towards our larger goals and mission.
Where is one place in the world you'd like to visit? Why? 
I've been able to travel around the world and hit a lot of places overseas I've always wanted to visit. So now I'd have to say the Hockey Hall of Fame in Toronto. I've been a diehard hockey fan for thirty years (go Penguins!) and would love to just lose myself amidst all the memorabilia and the stories they contain. And then? Cap it off with a Toronto/Penguins game next door at the Air Canada Centre.
Who was one person you met this year at CMWorld 2016 that impacted you – be it a speaker or attendee or CMWorld staff member? 
Jay Acunzo. His messaging about embracing the creative and not being afraid to jump the Unthinkable gap has inspired me from the get-go. I really want to live out not just my career, but my whole life through this wisdom. Having the chance to talk one-on-one with him for just five minutes was the cherry on top of a really great day this past conference.
To be fair, however, there's a lot of other names I could put here. This was one tough question to answer.
What is one orange item in your life you can't live without?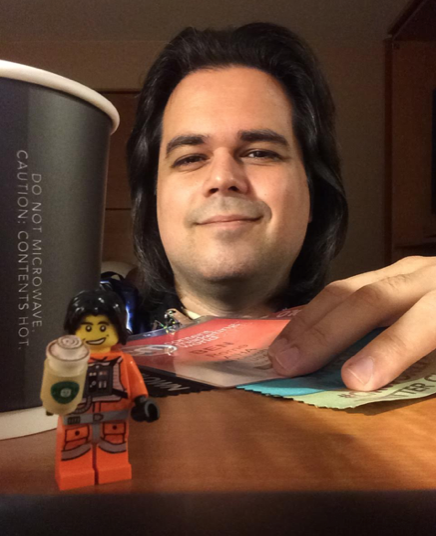 I confess, I don't have a lot of orange things. I'd have to say for the purposes of CMWorld, it would definitely be my LEGO mini-me! I don't know how I could've rocked my first CMI conference without his help; so much awesomeness has resulted from that unique side project.
Who is someone you'd encourage to come to CMWorld 2017? 
My departmental director and my digital manager. But there's not much convincing needed; they've already said they want to come next year, so now we have to sort out our budget!
Anything else you'd like to add?
I didn't really think much of takeaways from this conference – I was originally going to hear Mark Hamill, a lifelong role model. But then I started participating in CMWorld's Twitter chats and then I started feeling that excitement build. By the time I got onsite, I was pretty pumped. And I'm already looking forward to next year – and all the ideas I have for my own career and freelancing clients during that time between. So to those not sure, I'd say just jump on in – the community's warm, the atmosphere's sunny, and the food is pretty great. Oh, and the speakers are out of this world, too.
But don't take my word for it – you've got to experience it for yourself!
Wow, this is fantastic, Ben! We're so glad you were part of Content Marketing World 2016! You've already saved the date for CMWorld 2017 – September 5-8, right?
Stay tuned to the Content Marketing World blog each Monday to meet even more of our attendees. In the meantime, find us on Twitter on Tuesdays at 12pm Eastern for our Twitter chats, or check out the awesome discussions in our LinkedIn group, and watch the Content Marketing World website around November 1 when we open our call for speakers for CMWorld 2017!
Posted October 17, 2016 in: Event by Cathy McPhillips
---