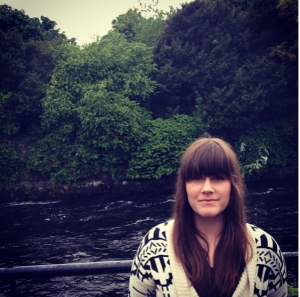 Jessica (Jessi) Behrendsen caught our eye recently on Twitter, and she's also jumped in to our weekly Twitter chats, and we're thrilled that she'll be joining us this September for Content Marketing World 2016. Following a whirlwind of a career path (which likely won't seem too far-fetched to many in our content marketing community!), Jessi is currently writing for CoverMyMeds.
Healthcare technology – and healthcare content marketing in general – has been a popular industry lab at CMWorld, due to the regulated industry and privacy concerns, so we're happy to see Jessi joining us to share with us her successes and challenges, but more importantly help her go back to work armed with new ideas, tools and resources.
Get to know Jessi, and be sure to say hi to her online or in person in September!
Name: Jessi Behrendsen
Title: Writer
Company: CoverMyMeds
Is this your first CMWorld? 
Yes!
What made you decide to register this year? 
I'm always searching for different CE opportunities to really immerse myself in the world of marketing and I heard word that CMWorld was great. I hope to return to work armed with new tools and ideas to help ensure our content strategies and opportunities are top tier.
How did your career lead you to content marketing? 
I started my career in journalism then moved to freelancing and teaching at a university. I started at CoverMyMeds in 2013 and transitioned to my current role as writer in the marketing department about 6 months ago. My journalism background has been an asset for a lot of the writing and editing I do here on a daily basis, but I think marketing is where I will stay.
If you switched careers today, what would you be doing? 
I would definitely still be writing, focusing all my energy on fiction. I majored in creative writing and history in undergrad, so I would like to marry the two and write a ton of historical fiction novels (one is currently in the works). Preferably those big supermarket paperbacks that are so engaging, you can blow through them in a week.
What is your biggest content marketing challenge? 
Moving from a career in journalism to marketing has been an enjoyable challenge. The great thing is the nature of my role as a writer means I get to learn the ins and outs of marketing and all the different company verticals. It can be challenging, but everyone at CoverMyMeds is so helpful. It's such a great place to work.
Where is one place in the world you'd like to visit? Why? 
There's an island in the Outer Hebrides called the Isle of Harris. It's fairly isolated but enough civilization that I could make a grocery store run. I would love to just spend a week there by myself doing nothing but writing, reading and staring at the sea.
If you could sit down with one person in our industry, who would it be? What would you want to ask? 
I'm currently reading Joe Pulizzi's book "Epic Content Marketing." I wouldn't mind sitting down with him and having a chat over coffee, just to pick his brain.
What is one orange item in your life you can't live without?
My cat, Ichabod! He is orange perfection.
Be sure to say hi to Jessi when you see her at CMWorld 2016! For our returning attendees – what are some tips you can offer Jessi?
To meet Jessi and other members of our #CMWorld community in person, register now for Content Marketing World 2016! September will be here before we know it, and take advantage of great prices now! In fact, BLOG100 saves $100 off of current pricing! Questions? Please leave a comment here, or email cathy [at] contentinstitute.com. 
Posted March 21, 2016 in: Event by Cathy McPhillips
---