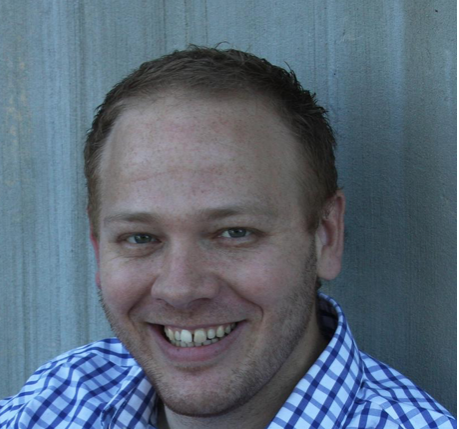 Each year, more and more agencies make their way to Content Marketing World. And then there are some that have been around for awhile, returning each year. Influence & Co. has been well-represented at Content Marketing World, and we're thrilled to have Josh Johnson returning to Cleveland this September. Influence & Co., a Content Marketing Agency of the Year finalist at the 2015 CMAwards, is one of the great examples of content marketing agencies. Josh would be a GREAT person to find at breakfast or a networking break so you could learn more about each other, your work, and maybe even start the talks on an agency/client relationship. We love that CMWorld provides our attendees the chance to make connections such as this!
Be sure to say hi to Josh online or in person in September, and read a little more about him here.
Name – Joshua Johnson
Title – Vice President
Company – Influence & Co. 
Is 2016 your first trip to Content Marketing World? 
No
What is bringing you back to CMWorld in 2016?
I'm coming back because there are a lot of great people to be connecting with. It's the single most concentrated event of content marketers, advocates, and professionals in the world and it's exciting to hear from the wealth of knowledge that comes together.
How did your career lead you to content marketing? 
By happenstance. I was running a small mobile app company with friends while in college. Then friends, and co-founders of Influence & Co. John Hall and Kelsey Meyer were just starting the company out. A little after graduation, I joined up with the team and have been doing this ever since!
If you switched careers today, what would you be doing? 
Something in the sports/athletics/fantasy sports arena.
What is your biggest content marketing challenge? 
Keeping up with the trends and continually increasing quality of output. As more people enter the space, the bar is raised higher, and you always have to push forward to be continually create the best-in-class content, no matter what industry you're in.
Where is one place in the world you'd like to visit? Why? 
Rome, and more specifically the C. While morbid in it's use, it is essentially the home of large scale organized sport, and the history of that is intriguing. Close second – The Great Barrier Reef. Honorable mention – The Pyramids of Egypt.
What is one orange item in your life you can't live without?
Zapier – There are weeks it helps me double my productivity.
Anything else you'd like to add?
Nothing else specifically. Looking forward to CMW in the fall!
Be sure to say hi to Josh when you see him at CMWorld 2016!
To meet Josh and other members of our #CMWorld community in person, register now for Content Marketing World 2016! September will be here before we know it, and take advantage of great prices now! In fact, BLOG100 saves $100 off of current pricing! Early bird rates end May 31, so register today! Questions? Please leave a comment here, or email cathy [at] contentinstitute.com. 
Posted May 3, 2016 in: Event by Cathy McPhillips
---