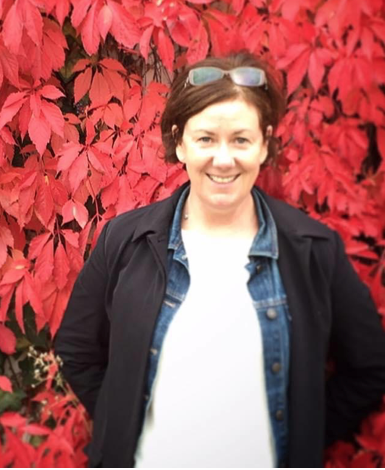 My parting words to Kelly Hungerford when we hugged as she was walking out the door was simply, "I knew I'd like you…I just didn't think it would be this much!" After a couple years of sharing tweets, conversations, industry advice and a fun Skype call, Kelly and I finally got to meet in person at Content Marketing World 2016 (how did I miss her in 2014?)
Content marketing is based on creating and distributing valuable, relevant, and consistent content, and Kelley is living and breathing this in her daily life. Catch her on Twitter and she's always sharing something valuable, finding the right places to share her knowledge, making it relevant, and is consistently out spreading the love on all of the social channels in which she is active. I hope you enjoy this interview as much as I did!
You can find Kelly online via LinkedIn or Twitter seems to be the best way for us to reach her!
Name: Kelly Hungerford
Title: Content and Community Strategist
Company: Communityworks.io
What brought you to CMWorld 2016? How many years does this make for you?
I come for the content marketing, but I return for the people.
2016 makes my third CMWorld and I fly out from Switzerland to attend. I attend as much to meet old friends and make new ones, as I do to soak in the presentations and keynotes. It's the one event where I can count on meeting the people I interact with daily or weekly on social media.
How did your career lead you to content marketing? 
Accidentally. I discovered the potential of content to build audiences and drive action working in customer support.
I was asked to bootstrap customer operations for a startup. I was flooded with SOS emails the first 24 hours so I set up ZenDesk, grabbed a Twitter handle, and began creating a support article for every question I received. In a week I had 50 high quality articles that covered their questions, but then also gave them tips on how to get more out of social media, email marketing, or whatever I thought might be useful, or helpful, related to the question they asked.
Twitter was my distribution channel and Zendesk my content hub. I built an subscriber base of about 15,000 in about four months who would subscribe to RSS to get receive the tips.
I was shocked to see at some point 60,000 visits coming to our support desk while we were seeing about a quarter of that to the company blog. It was a real testament to creating content that answers questions rather creating content just to 'create more content' or 'market 'something'. Because I've been asked to do both, many times.
I still consider myself an Accidental Content Marketer and suffer from the imposter syndrome. I don't have a journalist background, I'm not a copywriter, and I certainly don't consider myself a storyteller.
So I am always overjoyed when I hear that plain old helpful content is as important as engaging, inspiring, and hilarious content. Because the latter three really won't ever come from me.
If you switched careers today, what would you be doing? 
If I had a magic wand, I'd be a comedian. I'm a ham at heart and love helping people. I believe laughter can cure a lot of ailments, so I think that could be very rewarding, especially if you can ease the pain in someone's day.
What is your biggest content marketing challenge? 
Buy-in. Hands-down, that is my biggest challenge. Once I get past that, the rest seems to flow. But convincing naysayers or stakeholders that haven't yet looked through orange colored lenses — it is a struggle and a challenge I am working to master.
Where is one place in the world you'd like to visit? Why? 
Colombia. My husband is from there and I hear amazing stories about the country and the people. It's on my hit list.
Who was one person you met this year at CMWorld 2016 that impacted you – be it a speaker or attendee or CMWorld staff member? 
That's tough. I will say Ivana Taylor – @diymarketer.
I was a guest once on her #bizapaloozachat chat/blab. She is this incredible person who remembers all the gazillions of details that you say — nine months later! We sat and chatted for what seemed to be hours. She's a wonderful ambassador for social media, Ohio, and making people feel special.
What is one orange item in your life you can't live without?
A mimosa.
Who is someone you'd encourage to come to CMWorld 2017? 
Anyone who doesn't believe in the power of giving and how that changes everything in life. They need to experience it here at CMWorld. They'll probably learn something about content marketing, too.
Anything else you'd like to add?
Spoiler alert: It's not the content that makes this event so special, it's the people, and the CMWorld team is the heart. Thanks for all you do. You truly seal the deal.
You're simply the best, Kelly! Thank you for being such a wonderful attendee, community member and friend. We're already counting the days until next time!
Stay tuned to the Content Marketing World blog each Monday to meet even more of our attendees. In the meantime, find us on Twitter on Tuesdays at 12pm Eastern for our Twitter chats, or check out the awesome discussions in our LinkedIn group.  The Content Marketing World 2017 Call for Speakers is now open.  Submit your proposal.
Posted November 14, 2016 in: Event by Cathy McPhillips
---