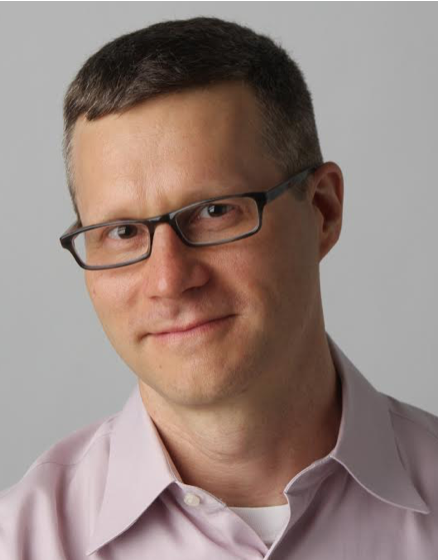 Spoiler alert: There's a group of Chicago content marketers who roadtrip east each September to attend Content Marketing World, and this week's interview features one member of that group. They epitomize our community – because we're certain their 6-hour drive (in good weather) includes not only a chat on the latest Google Analytics trends with some creative conversations thrown in, but also lots of laughs and great conversation. That sounds a lot like a typical day at CMWorld, doesn't it?
I first met Kyle on a #CMWorld Twitter chat back in 2013, but he actually has one more CMWorld to his name than I do. He's been a great resource when Michele Linn and I dug more into Google Analytics and reporting, and is a critical part of our CMWorld community.
You can find Kyle online via LinkedIn or Twitter. If you don't know Kyle, you're in for a treat. Read on:
Name: Kyle Akerman
Title: Web Analyst and Digital Strategist
Company: Winbound
What brought you to CMWorld 2016? How many years does this make for you?
I first came to CMWorld the year it was in Columbus and have been every year since. So 2016 was my 5th time. Andy Crestodina, Amanda Gant and I make it an annual road trip from Chicago.
I came again this year because it's great to see old marketing friends and make new ones! And I had to keep my consecutive streak going 🙂
How did your career lead you to content marketing?
I worked as an electrical engineer for years (Hello Moto!) before switching careers to marketing. As I tried to learn everything I could about digital marketing it seemed that content marketing was the one area that had lasting power. So I made it a core element of all the marketing disciplines I studied.
If you switched careers today, what would you be doing? 
Assuming I already had the necessary skills I would become a code developer. These days if you can code well I believe there are few limits to what you can create.
What is your biggest content marketing challenge? 
Simplifying complex ideas so that they make sense to the audience.
Where is one place in the world you'd like to visit? Why? 
South Africa. I hear it is beautiful there!
Who was one person you met this year at CMWorld 2016 that impacted you – be it a speaker or attendee or CMWorld staff member?
Ivana Taylor. She runs a site called DIYmarketers.com and is a well-known small business influencer.
 What is one orange item in your life you can't live without?
My burnt orange fleece pullover. It is one of the most comfortable items of clothing I own. And my model replica of the General Lee from the Dukes of Hazzard 🙂
Who is someone you'd encourage to come to CMWorld 2017? 
Anyone who is involved with content marketing on a regular basis and needs help doing it better. At CMWorld you can meet so many great people that you can learn from.
Anything else you'd like to add?
If anyone struggles with Google Analytics (what to measure, what the data means, etc.) please contact me. I want to help you learn how to use data to improve your marketing!
For any music lovers out there I DJ every Wednesday, 6 – 8PM CT for CHIRPradio.org. CHIRP is an online community radio station in Chicago that plays a mix of music you won't hear on commercial radio. Join the music party!
Thank you, Kyle! It's not officially CMWorld until the Chicago contingent enters the doors! We're so glad you invest the time to join us each year, and hope you return home with great insights and new ideas for your company and your clients.
Stay tuned to the Content Marketing World blog each Monday to meet even more of our attendees. In the meantime, find us on Twitter on Tuesdays at 12pm Eastern for our Twitter chats, or check out the awesome discussions in our LinkedIn group, and be one of the first to register for Content Marketing World 2017! Our best rates are available until December 31, 2016!
Posted December 12, 2016 in: Event by Cathy McPhillips
---