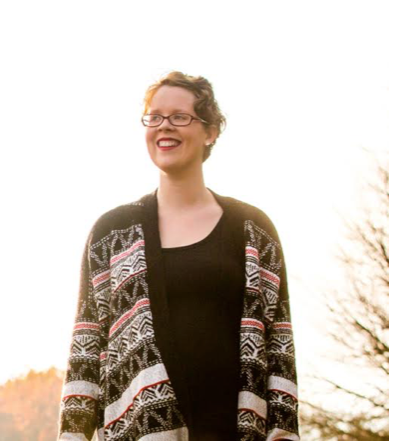 Content Marketing World 2016 is our 6th conference. But for many, content marketing is still new. As marketing, communications, journalism, and even creative and production roles shift, "content marketing" is new to many. Because of that, it's so important that CMWorld continues every year, and that we also offer the gamut in regards to sessions, knowledge levels and roles within content marketing. With Max Englund having a photography background that would exceed many of our abilities, this uncharted content marketing territory is bringing Max to CMWorld this year – and we're just thrilled. Have you been in marketing for years, but just learning more about content marketing? Here's some proof you're not alone. And we've got sessions and tracks just for you, too.
Be sure to say hi to Max online or in person in September, and read a little more about her here.
Name: Max Englund
Title: Multimedia Specialist
Company: UNC Health Care
Is 2016 your first trip to Content Marketing World? 
Yes.
What are you hoping to get from CMWorld 2016?
I am new to the world of content marketing, so I am really hoping to just soak it all in! Visual storytelling is a big part of what I do, and I am excited to learn ways I can weave that skill set into a content marketing strategy that will help me and my organization to tell our stories in new and different ways. Healthcare is something that we all need at some point in our lives and I think that gives us a unique opportunity to create content that doesn't just reach a lot of people but can really help them too.
How did your career lead you to content marketing? 
I actually have a BFA in Photography from the Savannah College of Art and Design, so my path to content marketing is a curvy one. I have worked on the edges of marketing my entire career, producing creative content for marketing groups and business clients.
In my current role at UNC Health Care I create visual content for our Communications and News department. We have several different audiences that we are trying to reach, both internal and external, but in each case the goal is to find the most effective way to highlight the great work we are doing. And that could be anything from transformational research to the care a patient receives at the bedside.
If you switched careers today, what would you be doing? 
When I was younger and trying to figure out what I wanted to do with my life after high school, I toyed with the idea of going to cooking school to become a pastry chef. I even worked in a bakery for a few years during college. I guess if I wasn't making art with pixels I would be making art with sugar!
What is your biggest content marketing challenge? 
For me I think the biggest challenge is figuring out what my audiences wants this content to look like. Like all artists and creative people, I have preferences of color, style and layout—both what I like to use when I'm doing a design and what kinds of designs attract me as a consumer. But I also know just by going with my preference might not lead me to the most effective way to tell a story or convey an idea. At the end of the day I think that trusting my gut is important, but I would like to learn more about how I can keep my finger on the pulse of what design elements are helping to drive traffic to the most successful content. We tell great stories at UNC Health Care but great stories will only get you so far if you aren't getting click-throughs.
If you could sit down with one person in our industry, who would it be? What would you want to ask?
The entire creative team at BuzzFeed! Their "Tasty!" video series is one of my guilty pleasures; I will literally spend hours watching them before I go to bed at night. There is something mesmerizing about watching a recipe being made at high speed—it's informative but it's presented in a fun way, and I just love that.
I think BuzzFeed has done something incredible with the food TV/cooking show genre by offering bite-size content to people who want to learn more about cooking but don't necessarily want to watch a whole show. Their spinoff channels, celebrity guests and brand tie-ins are all extremely well-done.
What is one orange item in your life you can't live without? 
It might sound strange but I have to say my 4-year-old. Orange is his favorite color, so everything in our house that belongs to him or intersects with his life in any way is orange! Orange is a big part of his life and I definitely can't live without him.
Why do you think it's important for someone from your industry to attend CMWorld?
We all have stories to tell. Amazing things are happening at UNC Health Care locations every day, whether it's in a patient room, during surgery or in a lab. Telling these stories in innovative ways isn't just about boosting our brand; it's about helping to lead the public conversation on issues like basic science, clinical research and patient care, issues that ultimately affect each and every one of us as human beings.
We're so excited to meet you, Max! To our other attendees – please be sure to find Max and say hi to her when she's here for CMWorld. We're guessing she'll likely be in some of the visual storytelling sessions!
To meet Max and other members of our #CMWorld community in person, register now for Content Marketing World 2016! September will be here before we know it, so take advantage of great prices now! In fact, BLOG100 saves $100 off of current pricing! Questions? Please leave a comment here, or email cathy [at] contentinstitute.com. 
Posted June 20, 2016 in: Event by Cathy McPhillips
---