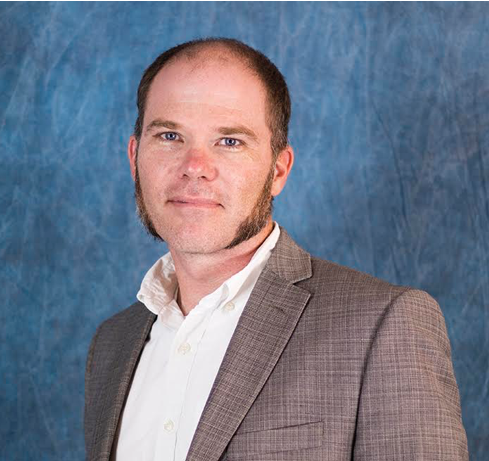 Combine abundant stories and passion with high-engaging, social media-loving customers who all have a need for education and resources. That sounds like a content marketer's dream, doesn't it? It does…with the right processes and workflow and editorial systems in place. For many marketers in higher education, there are SO many stories, but how can it all be streamlined, distributed, amplified and repurposed to maximize all of the great content? We can relate to Dave's thoughts on having a better repurposing strategy, and we're thrilled he'll be joining us at Content Marketing World 2016 to sit in some sessions that can help his team. Learn a little about Dave, his role at Texas A&M University-Central Texas, and be sure to look for him at CMWorld!
Please be sure to find Dave online now, and say hello when you see him in Cleveland!
Name: Dave Easlick
Title: Associate Director of Academic Media and Web Services
Company: Texas A&M University-Central Texas
Is 2016 your first trip to Content Marketing World? 
Yes.
What are you hoping to get from CMWorld 2016?
A better understanding of content marketing overall, SEO relationships, content strategies, and how higher education can utilize the different landscapes. This is a new world to me and absolutely fascinating. I'm also looking forward to networking and learning from other people.
How did your career lead you to content marketing?
I switched careers about 10 years ago. Initially working as a copywriter and eventually transitioning into both web development and creative lead positions. I always felt like I was missing part of the big picture in meetings, so I began researching all aspects of marketing. It was an easy connection to make from there.
If you switched careers today, what would you be doing?
Full-time user experience designer or full-time photographer/painter. Who knows, perhaps after CMWorld I'll choose full-time content marketing professional.
What is your biggest content marketing challenge?
Higher Ed produces tons of great content. Having our campus community embrace it for marketing would be even better.
Where is one place in the world you'd like to visit? Why?
Rome, Italy. The sheer amount of classic art in the city makes my heart sing. Each piece tells a story and I would love to hear all of them.
If you could sit down with one person in our industry, who would it be? What would you want to ask?
I am so new to the content marketing industry I'm not sure I could sit down with only person. I'm still soaking in the surroundings.
What is one orange item in your life you can't live without?
My painted rubber duck. A long-time friend gave it to me for my birthday. He thought it brought together two of my favorite things in life; toys and painting. Its been on my desk ever since to remind me how simple great ideas can be.
Why do you think it's important for someone from your industry to attend CMWorld?
The Higher Ed industry is known for having limited marketing budgets. Learning how to redevelop content is paramount to enhancing our marketing strategies.
Thank you, Dave! We're glad you're able to join us for CMWorld this year, and are really happy we have some higher ed content marketing experts to speak in some sessions that might really interest you! (Definitely find Juntae DeLane and JoAnn Sciarrino while you are here!)
To meet Dave and other members of our #CMWorld community in person, register now for Content Marketing World 2016! September is just a few weeks away, so take advantage of great prices now! In fact, BLOG100 saves $100 off of current pricing! Questions? Please leave a comment here, or email cathy [at] contentinstitute.com.
Posted August 29, 2016 in: Event by Cathy McPhillips
---