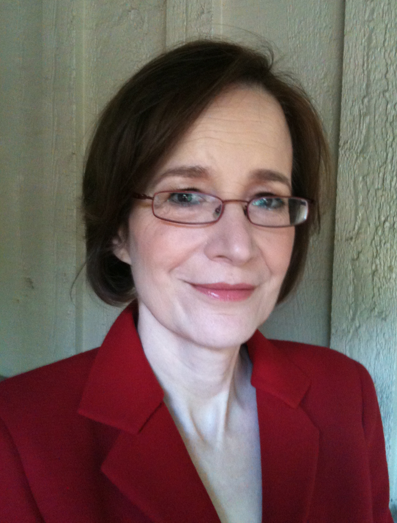 Our CMWorld mobile app broke some records this year. This was BY FAR the most active our app has ever been, and it was so fun to see all of the activity and excitement of our attendees within the app. It made it so nice to learn about people within the app, or to recognize them face-to-face because of the weeks of pre-event posts we all shared with each other.
Michele was one of those attendees that we got to know beforehand…and someone we think you'll really enjoy. Content Marketing World is a great place for freelance writers and subject matter experts. Read on to learn more about one such attendee.
Please be sure to find Michele online – she's fantastic! As an intro, read a little more about Michele here.
Name: Michele Meyer
Title: Freelance B2B/B2C Writer on Marketing/Branding/Display, Retail/Fashion and Medicine
Company: Write-Away
What brought you to CMWorld 2016? How many years does this make for you?
I'm a newbie, lured by the potential to meet editors seeking top-tier journalists-turned-content-writers.
How did your career lead you to content marketing? 
I go with the flow and follow my passions. I'm obsessed with marketing/branding/packaging/display/fonts, the behind-the-curtain role of fashion and grocery store retail and the latest trends and inspiring stories in medicine.
If you switched careers today, what would you be doing? 
Would eating an obscene amount of chocolate be a profession? If so, I'm #AllIn. Otherwise, I love what I'm doing now!
What is your biggest content marketing challenge? 
Meeting the nuts-and-bolts firms that support and drive fashion and food retail so I can share my expertise and insights.
Where's one place in the world you'd like to visit? Why? 
Too many to narrow down. But Paris always will have my heart.
Who was one person you met this year at CMWorld 2016 who most impacted you – be it a speaker or attendee or CMWorld staff member? 
So many people did. Kelly Kingman with her visual note-taking, you and every member of your well-organized orange team and Ann Handley with her amazing tips. But an impromptu session over Pepsi and pretzels with attendees Jennifer Goforth Gregory and Leslie Lang at the Cleveland airport was life-changing. I'm forever grateful.
What is one orange item in your life you can't live without? 
Flowers – they lift my spirits.
Who is someone you'd encourage to come to CMWorld 2017? 
Anyone seeking the best writers.
Anything else you'd like to add? 
I'm a unicorn in search of riders with the same urge to help retailers up their game.
Thank you, Michele! It was so great seeing you at the event, and reading your updates and sharing your excitement in the CMWorld app! You rocked it, coming in at #14 (out of 3,600+ attendees) – that's super impressive!
Stay tuned to the Content Marketing World blog each Monday to meet even more of our attendees. In the meantime, find us on Twitter on Tuesdays at 12pm Eastern for our Twitter chats, or check out the awesome discussions in our LinkedIn group, and watch the Content Marketing World website around November 1 when we open our call for speakers for CMWorld 2017!
Posted September 19, 2016 in: Event by Cathy McPhillips
---