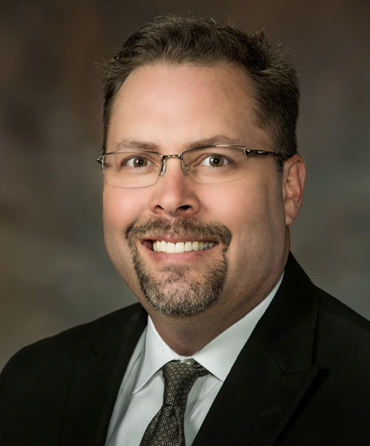 Many think that it's the speakers, event planning, food, entertainment, and so much more that make an event great, but in reality, our attendees also make our event what it is. It's great when there are some folks that you just KNOW will be there, and that make the event so much better with their presence. From a warm smile to an enlightening conversation on marketing automation or systems and processes make us leave an event better and smarter. Mike Turner is one such attendee. We thought that since we've enjoyed getting to know Mike that you would too.
Please be sure to find Mike online via LinkedIn, on Tuesdays on the #CMWorld Twitter chats, or at many CMWorld events!
Name: Mike Turner
Title: Sr. Manager, Lead-to-Revenue Marketing
Company: Textron Aviation
What brought you to CMWorld 2016? How many years does this make for you?
This was my 4th year coming to Content Marketing World. What really keeps bringing me back is the community. My "family" in content gets together for this huge reunion each year and it's such a great way to get back together and add to the family. This year there was a number of people who chat together in every Tuesday's Twitter Chat that met in real life for the first time. It was great fun.
How did your career lead you to content marketing? 
I came to content marketing through our adoption and implementation of marketing automation. In leading those efforts, it became apparent that if we were going to be successful in nurturing prospects and customers, content marketing would need to be a huge part of it.
If you switched careers today, what would you be doing? 
If I switched careers today, I would be running my own business, using content marketing as a core strategy.
What is your biggest content marketing challenge? 
My biggest content marketing challenge is changing the culture of my organization to get them to understand that marketing has fundamentally changed. Traditional advertising and product-first copy does not produce results. Despite all the evidence and research clearly showing the buying process has changed, too many organizations are still focused on themselves and their products.
Who was one person you met this year at CMWorld 2016 that impacted you – be it a speaker or attendee or CMWorld staff member? 
I met so many great people this year that it is hard to narrow them down to one. Mike Myers and Carla Johnson both have had a significant impact on my approach to content marketing in the past year. I enjoy my conversations every time I speak with them.
Who is someone you'd encourage to come to CMWorld 2017? 
Every year I encourage our senior marketing leadership to attend the conference. If your organization's leadership still doesn't quite get the whole content marketing thing, you should definitely encourage them to attend in 2017.
Anything else you'd like to add?
There are lots of marketing conferences that you can attend, I've been to most of them. None will have the depth and breadth of meaningful marketing and customer-centric messaging that you will find at Content Marketing World.
Thank you so much, Mike! We are so glad we get a chance to see you TWICE a year at both ICC and CMWorld! Wonderful, as always, to see you last month!
Stay tuned to the Content Marketing World blog each Monday to meet even more of our attendees. In the meantime, find us on Twitter on Tuesdays at 12pm Eastern for our Twitter chats, or check out the awesome discussions in our LinkedIn group, and watch the Content Marketing World website around November 1 when we open our call for speakers for CMWorld 2017!
Posted October 24, 2016 in: Event by Cathy McPhillips
---