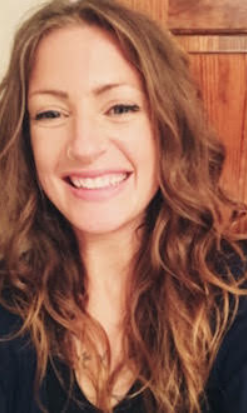 When we started out doing these #CMWorld 2016 interviews, I really didn't know what to expect. Would attendees be receptive to this? Would their stories all sound the same? Would these posts be exciting to our readers? Well, in short, yes, no and yes. It's been such a pleasure getting to know some of the attendees – and honestly, it should come as no surprise going into my fourth Content Marketing World, that the attendees are all on different paths with their own personalities.
Tessie's name caught my eye, and her personality in her interview makes her someone I can't wait to spend more time with in Cleveland this September. My favorite part about CMWorld each year is the time spent getting to know others in our industry, whose paths might not have ever crossed otherwise. And, how exciting this year will be the first year her company is represented at CMWorld!
Be sure to say hi to Tessie online or in person in September, and read a little more about her here.
Name – Tessie Barnett
Title – Content Strategist
Company – GigSalad
Is 2016 your first trip to Content Marketing World?
Yes. This is the first year I'll be attending, as well as a first for GigSalad.
What are you hoping to get from CMWorld 2016?
I'm incredibly excited to meet and gain insight from expert Content Marketers. My goal is to put great information in front of those who need it most, and I know I'll learn the most effective ways to do that at CMWorld.
How did your career lead you to content marketing? 
Ever since I was a child, I loved writing. I wrote stories, kept a daily journal, sent letters to pen pals, and read anything I could get my hands on. The love only grew as I got older, and eventually led me to studying literature and creative writing. Never in a million years did I think I'd settle so nicely into a marketing role. But then again, content marketing is the probably the most benevolent marketing technique out there. My goal is to provide readers with valuable information and resources, regardless of their intent to use our services. Fortune has given me the opportunity to use my passion for good, and I'm incredibly grateful for it.
If you switched careers today, what would you be doing?
I can't imagine not writing for a living, but if life steered me in another direction, I'd hope it would be in another creative field. In my free time, I shoot and edit videos as a fun little project. My skills are amateur at best, but the excitement is there. I believe if I put in the time and determination, I could make a career out of it.
What is your biggest content marketing challenge?
Like many other content marketers, I struggle with getting the right content in front of the right people at the right time. With the amount of information we have access to these days, it's tough to stand out.
Where is one place in the world you'd like to visit? Why? 
This is a tough question! My dream has always been to backpack through Europe. I'd love to travel from country to country to be immersed in the food, language, and culture. If I had to choose one place, however, it would be New Zealand. The landscape is raw and untouched, and that kind of beauty is humbling.
If you could sit down with one person in our industry, who would it be? What would you want to ask?
I would love to pick Rand Fishkin's brain. In my experience as a content marketer, I've had to defend my efforts to educate our readers rather than press them to use our services. I believe in the foundation of trust, but the process of earning trust is hard to measure. I'd ask Rand if there was a straightforward method to show the value of content marketing—particularly to those who focus heavily on conversions. I'd also thank him for being a constant source of inspiration.
What is one orange item in your life you can't live without?
Jasper, my little freckle-faced friend 🙂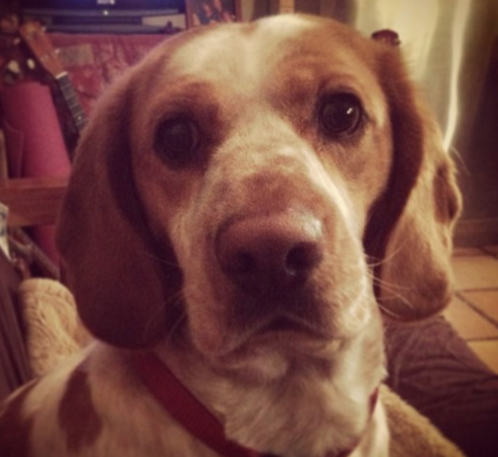 Be sure to say hi to Tessie when you see her at CMWorld 2016!
To meet Tessie and other members of our #CMWorld community in person, register now for Content Marketing World 2016! September will be here before we know it, and take advantage of great prices now! In fact, BLOG100 saves $100 off of current pricing! Early bird rates end May 31, so register today! Questions? Please leave a comment here, or email cathy [at] contentinstitute.com. 
Posted May 9, 2016 in: Event by Cathy McPhillips
---