If you're joining us in Cleveland for Content Marketing World 2016, you're in for a treat. (If you haven't registered yet, we've included a registration link and discount code at the end of this post). Fresh off hosting the Republican National Convention – #RNCinCLE if you've been following along – Cleveland is eager for the non-partisan fun of CMWorld, the largest recurring conference in the city.
Here are a few of our neighborhoods that you might want to check out while you're in town.
OHIO CITY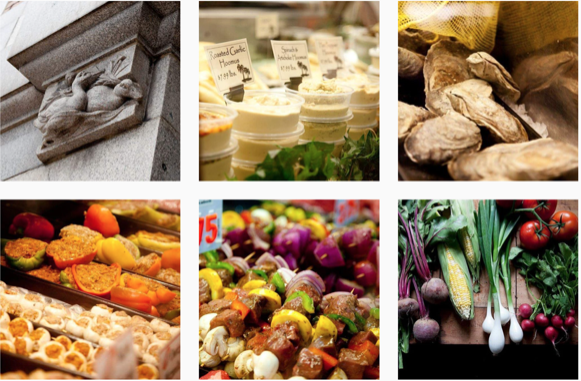 Image source: @westsidemarket Instagram account
The century-old West Side Market is the heart of the Ohio City neighborhood, but the restaurants and bars on West 25th, Lorain Road and Bridge Street have made it a destination. Great Lakes Brewery, SOHO Kitchen and Bar, Rising Star Coffee, Town Hall and The Black Pig are just a few places to visit.
www.ohiocity.org  
THE FLATS
Image source: @fwdnightclubInstagram account 
At the union of the Cuyahoga River and Lake Erie, you'll find the East Bank and West Bank of the Flats. Both sides are known for great dining and entertainment. After #CMWorld 2016's opening reception at FWD, check out other fun options including Punch Bowl Social, Alley Cat, Crop Rocks or Lago.
www.flatseastbank.com  
TREMONT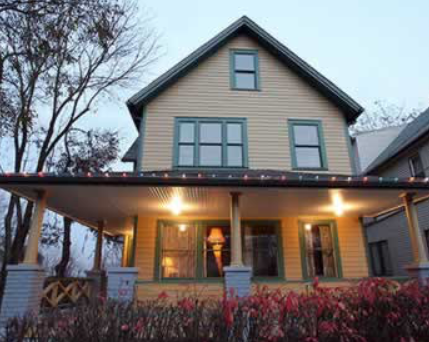 Image source: tremontwest.org, the house from "A Christmas Story"
This culture-rich and artistic neighborhood is a stone's throw from downtown, and includes some of the best art galleries, boutiques and restaurants in the city. Shop at Banyan Tree or Evie Lou; grab a bite at Barrio, Civilization, Ginko, Bourbon Street Barrel Room, Press Wine Bar, Black Velvet Tango Room or Lucky's Café.
EAST 4TH
 
Within walking distance of the convention center, hotels, ballpark and stadium, East 4th boasts award-winning restaurants and entertainment. Bowl at Corner Alley or see a show at Hilarities 4th Street Theater inside Pickwick & Frolic or House of Blues. Dine at Lola Bistro, Greenhouse Tavern, Red The Steakhouse, Chinato, or Michael Symon's newest restaurant, Mabel's BBQ. Pro tip: Make reservations for restaurants on East 4th now!
PLAYHOUSE SQUARE
Playhouse Square is the largest performing-arts center in the United States outside of New York. It's worth a walk to see the world's first and largest outdoor chandelier, and to dine at Cowell & Hubbard, Cibreo, Bin 216 or Hofbrauhaus.
We hope you take some time to journey through all of the incredible parts of Cleveland. Downtown is even more beautiful than previous Content Marketing World years, with a new and improved Public Square, a new Hilton Hotel connected to the convention center, and an even more beautiful waterfront.
Locals – what other neighborhoods should our attendees check out? We'd love to know!
Enjoy every minute of your time here, and please let us know how we can help. And just to triple check, you've registered, right? Join us at Content Marketing World from September 6-9, 2016. Use code BLOG100 when you register to save an extra $100.
Posted July 22, 2016 in: Event by Cathy McPhillips
---