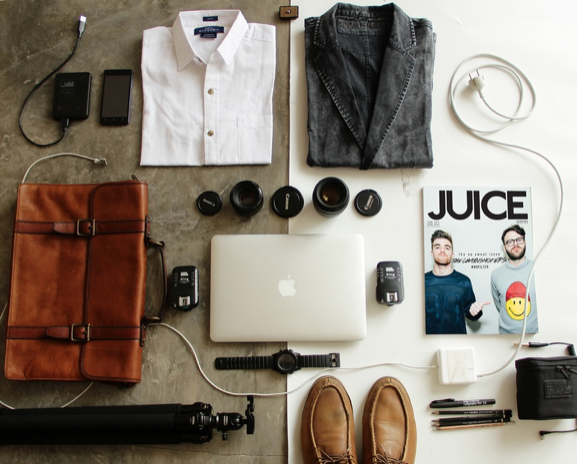 You've registered. You've booked your travel. You've made your hotel reservations. You've selected your sessions. Now it's time to pack. You've been to events, traveled for work, but there's always hesitation on if you're packing the right amount or bringing the right stuff with you. So, here are our thoughts on what you should consider packing – with the help of some of our friends on Twitter:
1. Something orange. You'll instantly be part of something fun and exciting. If you're not into orange pants, a sweater, wrap, necklace, glasses, bracelet, shoelaces, hats or shirts will also fit right in.
2.  Electronic devices and chargers. Phones, computers, tablets, etc. And don't forget their corresponding chargers! We'll have charging stations all over the convention center, so come prepared. Do you have a Mophi or another portable charger? Can't hurt to throw that in as well.
3. Comfortable shoes. While you're sitting in sessions for much of the day, you'll need comfortable shoes to walk to/from hotels, to stand and network during breaks or evening networking, or through the expo hall.

4. Business casual clothes. While Joe Pulizzi will be donning his orange tuxedo, you do not need to be this formal. Clothing choices will run the gamut – from nice jeans and a top to dresses or skirts, dress shirts and slacks, and everything in between. Bottom line: dress for comfort.
5. Space in your luggage for giveaways. Many of our sponsors have great giveaway items. Don't turn them down because you don't have room in your luggage! Save a little space for a new t-shirt, water bottle, book or something else.

6. Something for chilly meeting rooms. While we do our absolute best to maintain the right temps in all of the session rooms, we all have different comfort levels. And let's be honest, even when the convention center adjusts the temps, it takes a little time to get it right in such a big space. A light sweater is a good idea, especially when you're dressing for the outside weather. And speaking of…here's the 10-day forecast. For updates, we suggest following WKYC locally.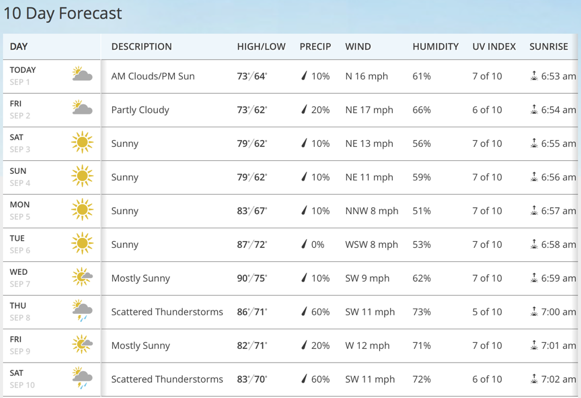 7. Your confirmation numbers. Jot down your registration number for CMWorld, for your hotel, and anything else you need…just in case. We're here to help you, but having those numbers accessible will go a long way.
8. Business cards. There will be over 3,500 of us. Even those of us with the best memories will forget someone without a little something to jog our memory.
9. A water bottle. We'll have water stations set up throughout the convention center, so if you have a favorite water bottle, bring it along and fill it in between sessions. We'll have cups and other beverages available as well, so this is not a necessity, just a nice-to-have.
10. Your session selections. If you haven't selected your sessions, we really suggest you do so before you arrive, as sessions will fill up. Log in to the registration page using your email address and confirmation number and make your choices. Then make sure you've downloaded the app, and your sessions will populate right into your app.
11. Other odds and ends you may use throughout the week. Workout clothes (most hotels have gyms, plus it's gorgeous in September in The CLE!), a small umbrella (if you bring it, it won't rain), lip balm (we get chatty!), Tylenol or anything else (though we have drug stores close by).
12. Your excitement! Our event is great for so many reasons, including the enthusiasm of our attendees. You make our event the best by all you add to our community. It's contagious, and makes a better week for us all. We just can't wait to see you!
What did we miss? If you have any other must-pack items, please leave us a comment!
There's still time to register for Content Marketing World 2016! Online registration closes at 8pm ET TODAY, Friday, September 2. Hurry! Code BLOG100 saves $100! We can't wait to see you! 
Posted September 2, 2016 in: Event by Cathy McPhillips
---