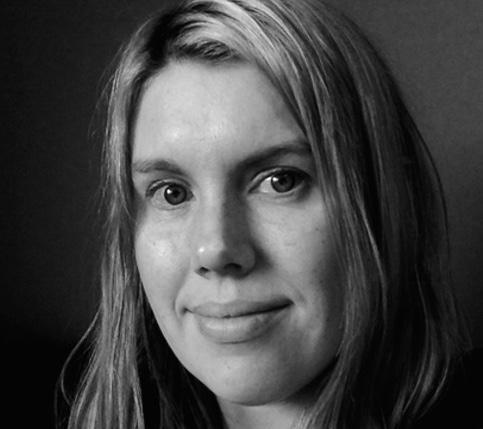 It's back! Our attendee interview series was a big hit as we prepared for CMWorld 2016, and we're excited to bring it back in 2017! Every other week until Content Marketing World (September 5-8, 2017 in Cleveland, OH, USA) we'll give you the chance to get to know one of our attendees, what led them to CMWorld, what their challenges are, who they'd like to meet while in town, and some other interesting facts like a favorite book. Read on, get to know Kathryn, and stay tuned for more exciting stories in the coming months. With the CMWorld 2017 theme being "A World of Stories," we're thrilled that our attendees from all over the world can share their stories with us here on the CMWorld blog. Enjoy!
Kathryn Hawkins
Principal
Eucalypt
Find Kathryn on LinkedIn and Twitter
What is your main reason for attending, and how many years will this make for you?
I'm coming to CMWorld to learn from experts and colleagues on new trends in the industry and to make the most of the opportunity to meet fellow content marketers, and even some of our clients, face-to-face. Living in Maine, we rarely have the opportunity to talk content marketing in person, so conferences provide a fantastic opportunity to meet with peers, particularly CMWorld. It's such an intelligent, supportive group of people, and the programming is incredible. This will be my second year attending.
How has your career path led you to content marketing?
I started out with an MFA in poetry and creative nonfiction, and worked from there as a freelance journalist. I continued freelancing while working remotely as a content editor and digital marketer for a funded startup website in L.A., where I had the chance to teach myself about SEO and social media. It was a natural progression to hone in on content marketing, where our team focuses heavily on both creating high-quality journalism, while also paying close attention to the content and distribution strategy, to ensure that the content is not only awesome, but that it's doing its job.
If you had the opportunity for a do-over, what career would you be in today?
My childhood dreams of becoming a professional gymnast were dashed by the fact that I'm now 5'8. That said, I'm really happy with where my career has taken me—my partner Jeff and I have the chance to head an incredibly talented team, and to collaborate with cutting-edge clients around the globe. At some point, I'd like to author a book as well, but there's still plenty of time for that.
What is your biggest content marketing challenge? 
Our biggest challenge on the client side is in getting the buy-in to invest in strategy before jumping straight into deliverables. Many companies are so eager to begin pumping out content that they miss seeing the forest for the trees, and haven't committed enough time to thinking about why they're creating the content they're creating, who it will appeal to, how they plan to promote it, and how to measure its success. Fortunately, CMW does a fantastic job of educating companies about how essential a strong content strategy is, so we're now building better partnerships that have benefited from CMW's advocacy.
What is your favorite book and why?   
I couldn't pick just one, but compelling narrative non-fiction is my favorite—books that have been created from years of on-the-ground work and immersive research. Katherine Boo's Beyond the Beautiful Forevers is one I adored, so is Rebecca Skloot's The Immortal Life of Henrietta Lacks. I've also just finished When Breath Becomes Air, a terminally ill young neurosurgeon's reflections on patient care, and being cared for, which was profoundly absorbing. I love books that can take me deep into another reality and help me discover an entirely new point of view.
If you could meet one person at CMWorld 2017, who would it be?
I'm hoping I'll have a chance to say hi to Robert Rose, who, along with Joe Pulizzi, I think is one of the best content marketing writers and speakers around. Years ago, while still a freelance journalist, I got in touch with the CMI team to introduce myself as a freelance journalist, and Rob made the time to jump on the phone with me to learn more about my work and background. Within days, Rob had given me a referral to a company called Bizo, who I continued to work with for years—since their acquisition by LinkedIn, our agency's built a stream on ongoing work there as well, and other former Bizo contacts have hired our agency at their new companies. So I have Rob to thank for a big part of our agency's success—I definitely owe him a beer!
Who is someone you'd encourage to come to CMWorld 2017?
As someone who started out as a freelance journalist, I think there's a lot of opportunity for current freelance writers to get a comprehensive look at the content marketing industry and how they can use their research and writing skills to support branded journalism at CMW. Content marketing doesn't need more marketers; it needs people who are able to create well-researched and balanced content that provides genuine value for the reader. My agency only hires and works with established journalists who get that, and I believe the need is stronger than ever for people who understand how to separate fact from fiction. Companies are beginning to understand that PR is not what sells; they need to develop their own news platform to showcase their industry and its developments, warts and all.
Are you working on any fun projects you'd like to share with our community? 
We're realizing more than ever the importance of practicing what we preach, and to that end, our agency, Eucalypt, is focusing more heavily on building up our own content library and creating a variety of SlideShares, ebooks, and blog content focused on practical tips around content marketing for various industries, and how companies can seamlessly partner with agencies—we're stockpiling content that we'll be able to spotlight more prominently when we relaunch our website later this year. I also have an Inc.com column that I'd love to use to feature Q&As with prominent thought leaders in content marketing, so we're lining up interviews now.
This is all amazing, Kathryn! Here's your nudge now to consider being a speaker at CMWorld 2018 with one of your clients! We look forward to seeing you at CMWorld 2017, and will make sure that meeting with Robert Rose happens. Thanks for trusting us with year #2, and for all of your work to make our industry better and smarter.
Meet Kathryn and other smart content marketers at Content Marketing World 2017, taking place September 5-8, 2017 in Cleveland. If you haven't registered, there is still time. Even better, early bird rates are in effect until June 2, 2017. And as an added bonus, code BLOG100 saves $100 off of main event and all-access pricing, so register today! See you in September!
Posted April 11, 2017 in: Event by Cathy McPhillips
---