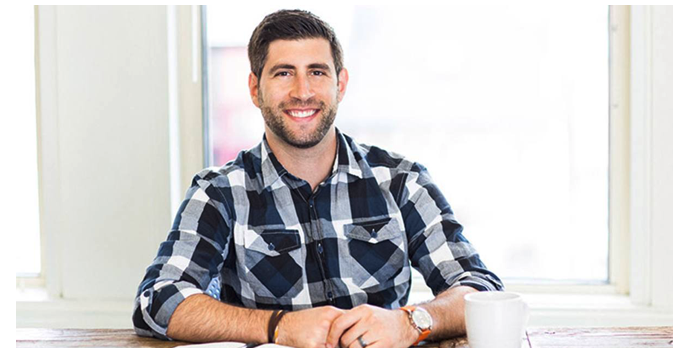 Image source: monumentalshift.com
ESPN, Google and Hubspot. These brands all have had the great fortune of having Jay Acunzo on their staff over the past decade. If you've been to Content Marketing World in the past few years, you've likely attended one of his sessions. But his CMWorld 2016 session? It was his best yet – as rated by our attendees.
One constant at Content Marketing World over the years is that Joe Pulizzi invites the previous year's highest-rated breakout speaker to Content Marketing World the next year, and we're so excited to announce that Jay has secured a keynote spot on the main stage at CMWorld 2017. Huge congratulations to Jay for being Content Marketing World 2016's highest-rated speaker!
So what is Jay up to now? After 3 years spent at NextView Ventures as Boston's first VP of content in the venture capital industry, Jay is now the creator and host of Unthinkable, a weekly documentary series exploring the deeper meaning behind the trends and topics content marketers care about.
While creating the agenda for Content Marketing World each year, we look for forward-thinking industry thought leaders, as well as marketing practitioners from leading brands who have stories to share, tangible examples so others can learn, as well as a deep-seeded desire to grow the industry. Jay encompasses all of this, and has made himself an essential part of CMWorld each year.
If you don't know Jay, we highly suggest you to not only learn more about Jay, but learn more FROM Jay as you prepare for our big event.
Subscribe to his podcast, Unthinkable, with irresistible, inspiring, thought-provoking and engaging stories each week. An iTunes reviewer said this, and it's so true – Unthinkable is very much "This American Life" for marketers.
Visit his personal website to learn more about Jay as a speaker
Follow him on Twitter
Leave him a comment here!
One memorable few minutes from one of Jay's CMWorld presentations was his talk about quality vs. quantity at Content Marketing World 2015. Because he's a proud Italian, don't be surprised that his mother's sauce was a point of discussion:
Please take a second to congratulate Jay for this very well-deserved honor (for us, as well as him). We hope you'll be with us at Content Marketing World 2017 when he takes the main stage!
Haven't registered for CMWorld 2017? Now is the time! Super early bird rates end Friday, March 3, 2017. Plus, code BLOG100 will save an $100 off super early bird rates! Hurry and register before this offer goes away!
Posted February 27, 2017 in: Event by Cathy McPhillips
---