During the weeks leading up to Content Marketing World, I'm giddy. I count down the days until I can meet up with many members of our community or see speakers I admire. (Yay!)
Then it's conference time, and I realize, "Dang, I never saw so-and-so." Or "Crap, I didn't get to attend session A, B, and C." (Boo!)
That's why I am grateful for our attendees. I can review the#CMWorld hashtag and live vicariously through their tweets. And when I say "review," I mean it. Attendees posted over 18,000 times on social media, and I went through every single one.
Now is also a great time to catch up on my blog reading. There are plenty of conference recaps out there, including some written by our chat friends.
But what I enjoy the most is hearing how attendees will be taking everything they learned and implementing them. So we asked CMI General Manager Stephanie Stahl and CMI Vice President of Content Kim Moutsos to compare notes with us.
What follows is a brief look at the Twitter chat. If you'd like to see more tweets, check out our Twitter Moment.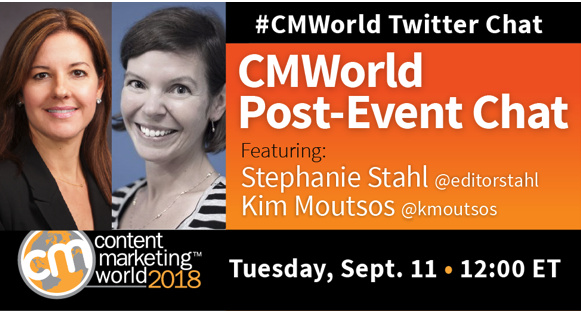 Keynote Tina Fey said, "Writing is the worst. Everything before Command-P is a nightmare." When it comes to writing, what do you struggle with most?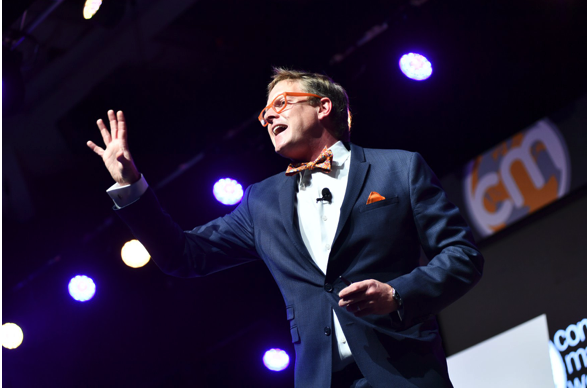 Andrew Davis says we need to #QuitBlamingTheGoldfish. Do you believe audiences have the attention span of a goldfish? Or do you think they will make time for longer content?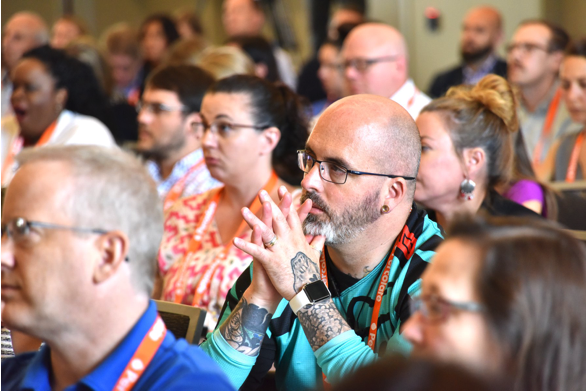 Feeling overwhelmed? We got you covered. CMI Editor Ann Gynn asked past CMWorld speakers and presenters how they handle work and life post-conference.
Want to go from attendee to speaker? Then this opportunity is for you. We are currently accepting session proposals for our first-ever ContentTECH Summit. If you're a seasoned pro using technology to advance your practice, we want to hear from you!
Posted September 12, 2018 in: Event by Monina Wagner
---