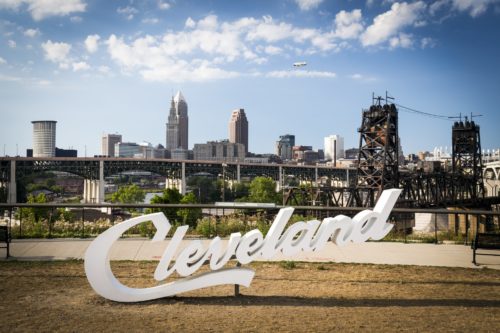 Cody York for ThisIsCleveland.com
For our CMWorld alum and our first-timers, there's always so much to do when you travel to a different city. If you haven't booked your flight yet, consider tacking on a day before or after Content Marketing World 2019 so you can explore the city.
Destination Cleveland, our convention and visitors bureau, has a great events calendar for events happening between Sunday, September 1 and Saturday, September 7. From the Cleveland National Air Show happening over Labor Day weekend, to a multitude of festivals, you're sure to find something, but, this is a pretty long list, so here are some recommendations from us below. But first, make sure you check out our happenings page on the CMWorld website so you know about what events we have planned for you so you can schedule other outings around those.
But before you dive into our thoughts, check out this interactive tour of Cleveland that our friends at ScribbleLive put together for Content Marketing World 2019. It's complete with trivia questions, fun facts, and some can't miss places to see when you're in town. Want to know more about ScribbleLive? Click on the top left corner logo on the interactive tour page.
Around downtown – within walking distance of the Huntington Convention Center of Cleveland
Browns Stadium– It's almost football season, and this is a team you're going to want to watch this year. If you're able to stay in town for the weekend after the conference and expo, consider catching the first regular season home game when the Cleveland Browns welcome the Tennessee Titans to Browns Stadium on Sunday, September 8. VISIT
Progressive Field– The Indians have a 4-day home stand Monday – Thursday this week playing the Chicago White Sox. With some serious trades this summer and with the team on an upswing (pun intended), it is a great time to watch a game, and also perhaps visit a ball field you haven't seen before. VISIT
Great Lakes Science Center– it's not just for kids! And the view is worth at least walking down past the science center around the outside and see Lake Erie. VISIT
Playhouse Square District– The Lion King is running now and ending the Sunday before CMWorld. If you're in town early, try to catch a performance. If the timing doesn't work out, it's worth walking through to see the incredible GE-powered chandelier in the middle of a busy intersection. VISIT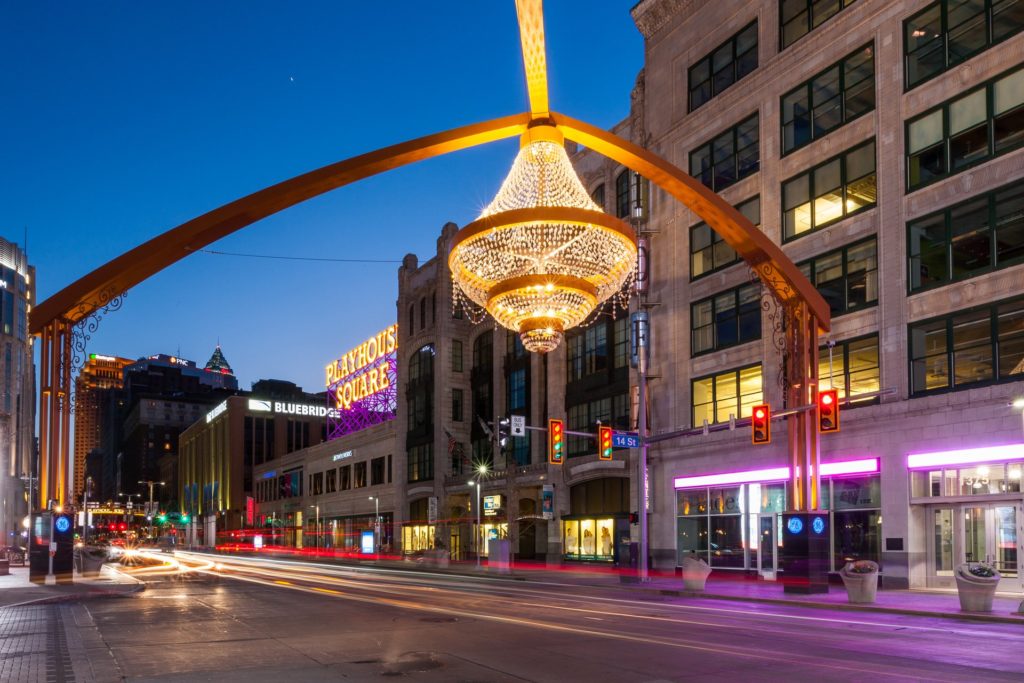 Destination Cleveland
Near downtown – a short car ride away
West Side Market– we tell our attendees this every year, but it's worth visiting this open air produce market with an inside market complete with meats, cheeses, breads, pastas, spices and more. Pick up a bratwurst from Frank's, a delicious homemade crepe, or a noodle bowl while you stroll around and see the sites. Also, don't miss a chance to go up to the balcony for a bird's eye view of the market. Walking around is free, and pricing is incredible! VISIT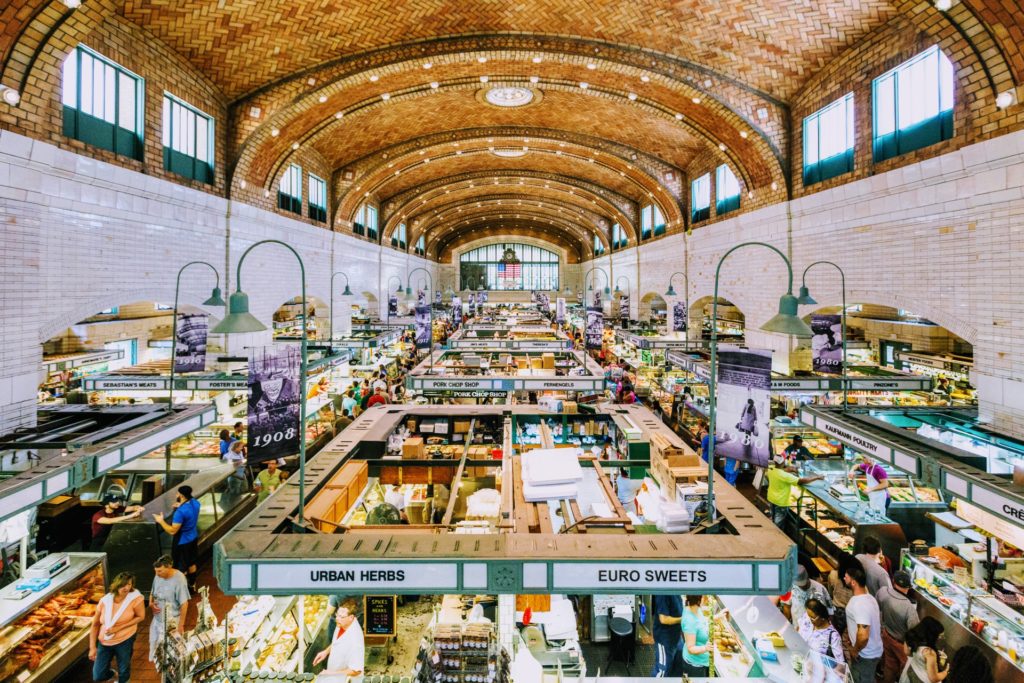 Destination Cleveland
Edgewater Beach– The closest beach to downtown Cleveland has a lovely array of options for visitors. Aside from walking along the beach to dip your feet into Lake Erie and realizing how vast this body of water is, you can also walk the 1-mile paved path running the perimeter of the lower part of the park. VISIT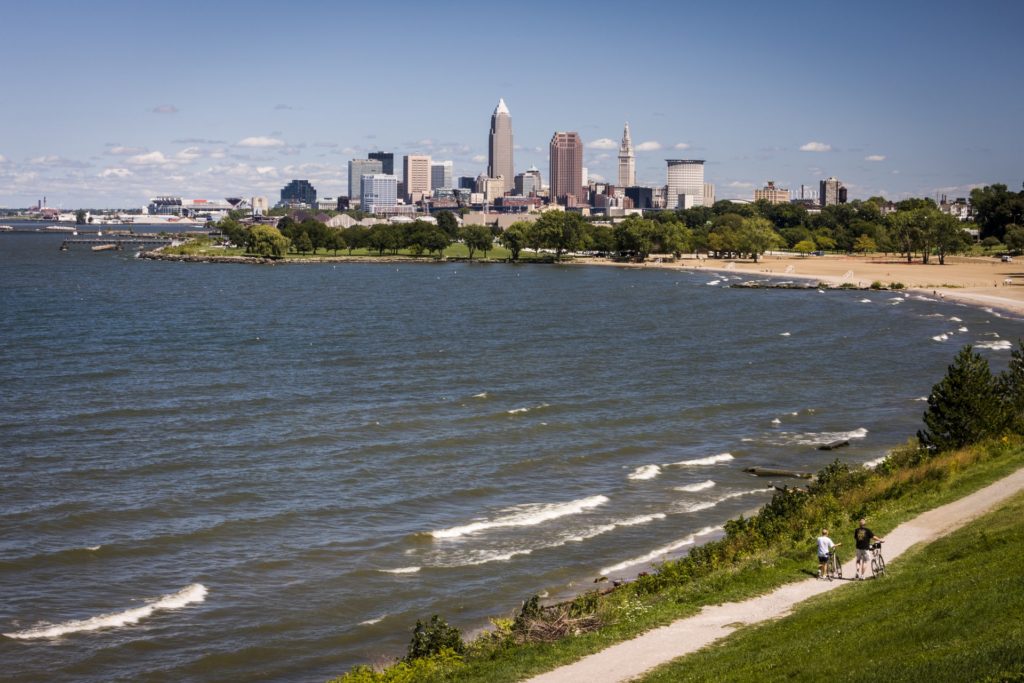 Cody York for ThisIsCleveland.com
Just outside of Cleveland – a longer car ride
Cleveland Museum of Art– Content marketers and Martech professionals will go crazy over the museum's new ArtLens gallery, app and capabilities. I was there with CMWorld speaker and friend Heidi Cohen, and new friend Larry Aronson a few weeks ago and were just blown away about their digital asset management system, AI, content library, and more. If you think "oh it's just another art museum," you're definitely wrong. But even more so, as a digital marketer, this is an absolute must-see. This museum is free to the public, with a nominal fee for special exhibits.VISIT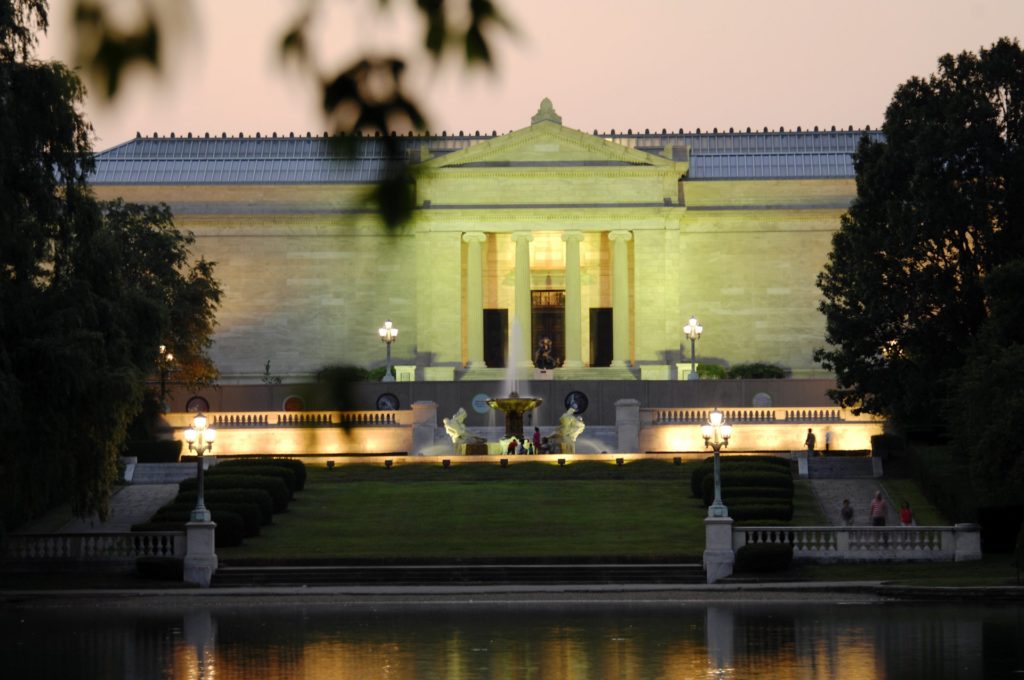 Cody York for ThisIsCleveland.com
Museum of Contemporary Art–moCa plays an urgent and exciting role in the city's cultural landscape. This non-collecting institution and the region's only contemporary art museum introduces new exhibitions three times a year. Since its founding in 1968, moCa has presented the works of more than 2,000 artists to our region, often through artists' first solo shows. This museum is free to the public. VISIT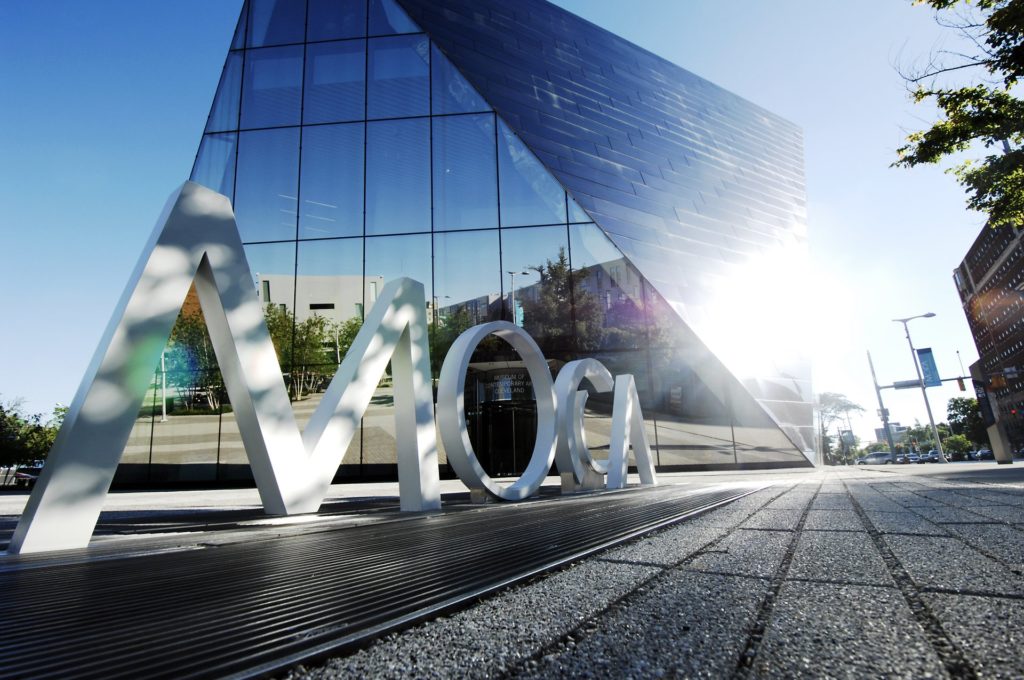 Larry E. Highbaugh Jr. for ThisIsCleveland.com
There's SO much more to do, we've barely scratched the surface.
Check out a few of our other crowdsourced or CMI-sourced articles: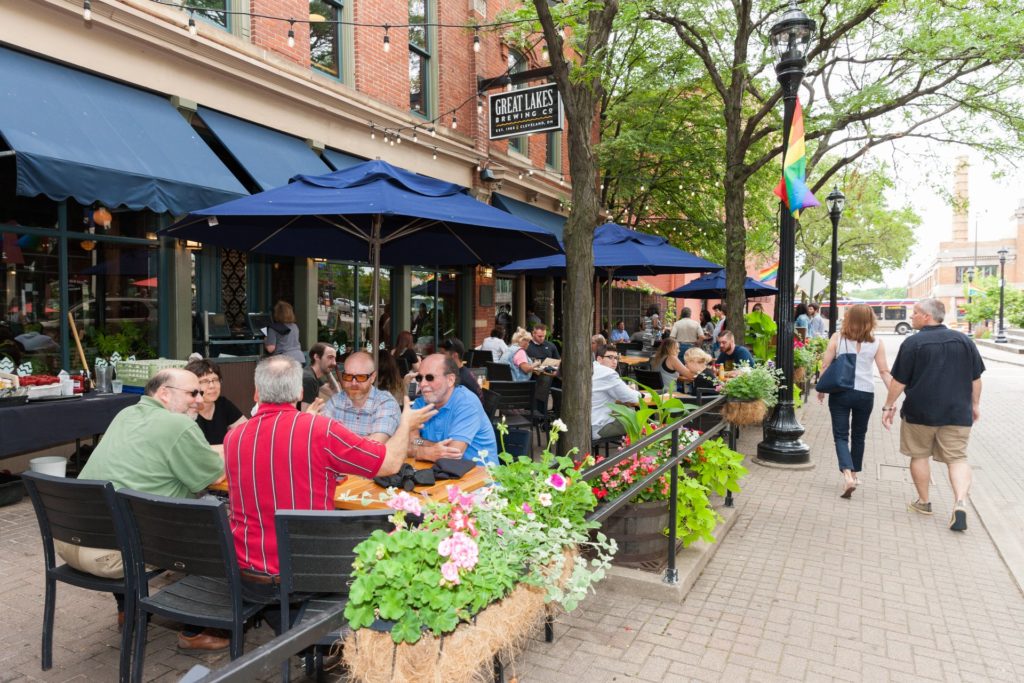 Cody York for Destination Cleveland
Restaurant Suggestions
Brewery Suggestions
Tourist Suggestions
We can't wait to see you, and the city of Cleveland welcomes Content Marketing World attendees each and every year. What else would you like to do while you're here? Please let us know and we'll be sure to help you out.
Haven't registered for CMWorld yet? Don't worry – there's still time! Visit our registration page and use code HARRIS100 at checkout to save $100 off your in-person packages. See you soon!
Posted August 12, 2019 in: Event by Cathy McPhillips
---