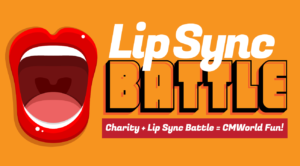 What's a Content Marketing World without lots of fun mixed in with all the learning, networking and education? This year, in the spirit of Joseph Gordon-Levitt, we're going to have a charity lip sync battle, and we'd love your involvement.
In case you don't know what Joseph Gordon-Levitt has to do with lip syncing and you haven't watched these over and over like I have, take a look at him doing a little Rhythm Nation on Lip Sync Battle (he takes the stage at 2:04), as well as his battle with Jimmy Fallon. Go ahead. Seriously, watch them both. And if you don't click on the links, don't worry, I've watched them each enough times for you. And you. And you.
We have enlisted the support of five incredible people who are vying for one of two spots in a live lip sync battle held at House of Blues Cleveland on Wednesday night. The lip sync will take place during the intermission (around 9:45pm Eastern) while the band Mega 80s rests up for their second set of our 80s dance party, sponsored by our good friends at Mintent.
So how exactly will this work?
Each contestant has selected a charity of choice
On Tuesday at registration and Wednesday in the G2 Crowd Expo Hall, we'll have clear containers where attendees/speakers/sponsors can put money into a contestant's container.
How do you decide where to donate money? You can pick based on the person, on their charity, or both! It's totally up to you, we're just grateful for your participation!
On Wednesday at 4:15pm when our Content marketing Awards ceremony starts, voting will end. Then after Casey Neistat's closing keynote Wednesday, we'll announce the two highest fundraisers who will battle it out during the intermission of #CMWorld Dance Party at House of Blues Cleveland!
For the three runners up that weren't selected for the finals, their charity will still give all money donated plus an additional donation match as a thank you from CMI.
At the House of Blues, we'll select the winner based on the volume of the cheers from the crowd! The runner up and the overall winner will receive all money donated plus donations from CMI.
It's going to be great! Read on for the details on our contestants and the great charities they've selected:
Kelly Hungerford
Founder, Drop in Digital
@kdhungerford
Charity:
Women Deliver
What is this Charity's Mission? 
Women Deliver believes that when the world invests in girls and women, everybody wins.
Why this Charity?
The urgency in the call to action to stand united in acceptance of equality is growing daily. When we invest in girls and women, everyone wins. Women Deliver is committed to bringing together diverse voices and interests to drive progress for gender equality, particularly in the areas of reproductive, sexual, and maternal health. Their work is not only inspiring, but it's bringing about high social and economic returns that help ensure future generations of girls and women have the tools they need to progress, thrive, and succeed.
My contribution will help support the continuing educational programs such as Deliver for Good and the 2019 Women Deliver Conference focused on Sustainable Development Goals (SDGs) which promote critical investments in girls and women to power progress for all.
Writing a check? Make it payable to:
Women Deliver
Robert Rose
Chief Strategy Advisor, Content Marketing Institute
@robert_rose
Charity:
Best Friends
What is this Charity's Mission? 
To bring about a time when there are No More Homeless Pets
Why this Charity?
Elizabeth and I have loved dogs our entire life. It was during Hurricane Katrina that we became aware of the great work that Best Friends does. They, literally, had boats out in the water rescuing the dogs and cats that had been orphaned during the storm. They are an incredible organization to save animals and create sanctuaries for them.
Writing a check? Make it payable to:
Best Friends
Jason Schemmel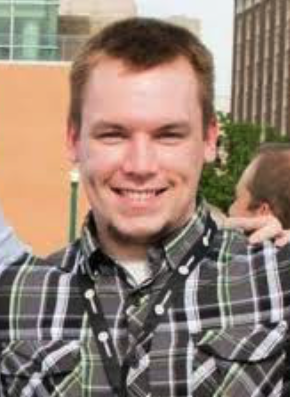 Social Media Manager – Bibles Dept, HarperCollins Publishers
@jasonschemmel
Charity:
Kids' Food Basket
What is this Charity's Mission? 
Empowering communities to attack childhood hunger so that young people can learn and live well
Why this Charity?
Kids' Food Basket is an amazing organization that aims to put healthy food in kids' bellies who need them the most. Kids should never have to worry about where their next meal is going to come from and KFB serves 7,500 kids each weekday in West Michigan. I love KFB because of their mission, what they stand for, and the fact that their leadership team stands behind that mission with a passion.
Writing a check? Make it payable to:
Kids' Food Basket
Carmen Hill
Principal, Chill Content
@carmenhill
Charity:
American Red Cross for Hurricane Harvey Relief 
What is this Charity's Mission? 
The American Red Cross prevents and alleviates human suffering in the face of emergencies by mobilizing the power of volunteers and the generosity of donors. ​
Why this Charity?
Epic. Catastrophic. Unprecedented. What else is there to say about Hurricane Harvey, a horrific weather event that has submerged much of Houston? This covers a huge metropolitan area in my home state of Texas, where tens of thousands of people—including many of my friends—are trapped, displaced and despairing. There are so many charitable organizations worthy of our support. But at this moment in time, I can think of few others with as great a sense of urgency as the American Red Cross in Houston, which is providing shelters, supplies and volunteers in areas impacted by the storm.
Writing a check? Make it payable to:
American Red Cross
*Please indicate "Hurricane Harvey Relief" in memo
Jason Roop
Chief Content Officer, Springstory
@jasonroop
Charity:
The American Heart Association
What is this Charity's Mission?
To build healthier lives, free of cardiovascular diseases and stroke
Why this Charity?
The American Heart Association puts your contributions to significant use, funding important research, advocating for life-saving legislation and teaching millions of people across the country how to perform CPR. Every day more than 2,150 Americans die of cardiovascular diseases — more than all forms of cancer combined. And despite conventional belief, heart disease is the No. 1 killer of women. I've had the opportunity to hear compelling stories of gratitude and generosity from people whose lives have been changed in positive ways by the work of the American Heart Association, and I hope you will join me in supporting this worthy cause.
Writing a check? Make it payable to:
The American Heart Association
Wow, this is going to be great. Thanks again to the band Mega 80s for allowing us to take the stage during their gig, and also to Wednesday evening's House of Blues sponsor Mintent for their enthusiasm in our charity event at Content Marketing World.
Big thanks to Kelly, Robert, Jason S, Carmen and Jason R for agreeing to take part in this for causes near and dear to you. And to Jason Roop, first time attendee, for jumping in to #CMWorld with both feet, I thank you!
Questions? Email Cathy (cathy.mcphillips[at]ubm.com) and she'll get back to you! Thanks for your support of all our crazy, fun ideas over at CMI.
Posted September 1, 2017 in: Event by Cathy McPhillips
---