It's back! Last year we had our Hollywood-themed Walk of Fame, and this year we have our out-of-this-world Wall of Fame! But no matter how we present it, these awesome attendees are part of our CMWorld Hall of Fame.
Check out this list of 6-year attendees who have attended each of our five Content Marketing World events, and will be joining us on September 6 for CMWorld #6. So we're honoring them with our own Wall of Fame to celebrate them each bringing their own contributions and passions to the world of content marketing.
From attendee to speaker to CMI team member or event staff, each of you have made our events better with your presence. The advancement of CMWorld each year is because of you, your high expectations, and your desire to advance the practice of content marketing not just in your own job, but in the industry as a whole.
Thank you. We are honored that you return each year and trust in the investment you make to CMI, CMWorld and our community.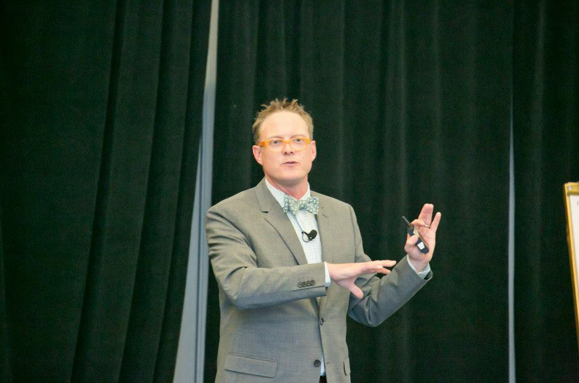 Image: Andrew Davis, 6-year attendee
Here are the 6-year attendees whose names you'll see on the CMWorld Wall of Fame:
Ahava Leibtag
Andrew Davis
Angela Vannucci
Ann Gynn
Ann Handley
Ardath Albee
Arnie Kuenn
Becky Maxhimer
Bernie Borges
Brock Stechman
Clare McDermott
Colleen O'Hara
Craig Coffey
Craig Hodges
Dana Higby-Ford
David Pembroke
David Reimherr
Deana Goldasich
Heather Taylor
James D'Orazio
Jay Baer
Jeff Rohrs
Jesper Laursen
JK Kalinowski
Joe Pulizzi
Kazuo Watanabe
Kelley Whetsell
Laura Kozak
Lee Odden
Lisa Loeffler
Marcus Sheridan
Michael Marzec
Michael Stelzner
Michele Linn
Michiel Schoonhoven
Pam Didner
Pam Kozelka
Pamela Muldoon
Paul Roetzer
Pawan Deshpande
Peter Loibl
Robert Rose
Russell Sparkman
Ryan Traetow
Tim Ball
Vince Giorgi
And do you know what? Our 5-year attendees deserve some recognition as well. Thank you to all of you that have been to Content Marketing World five times – including this year. Whether you missed a year for one reason or another, or simply just missed year one, we're thrilled that you're with us and back this year. Let's keep our 5-year club growing year after year – what do you say?
Here are our wonderful 5-year attendees. Don't see your name? It's not too late to register!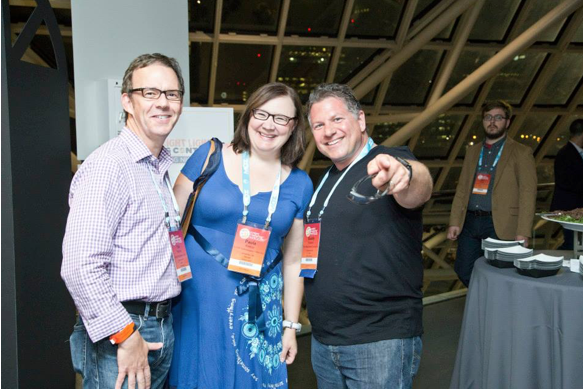 Image: Tim Washer, Paula Kreba (5-year attendee) and Buddy Scalera)
Adam Vavrek
Andrea Larick
Andy Crestodina
Bert Van Loon
Brian Kolb
Brody Dorland
Carla Johnson
Carmen Hill
Cassio Politi
Christina Hoffmann
David Drickhamer
Gary Wollenhaupt
Gwynne Spann
Ian Cleary
Igor Savic
Jacquie Chakirelis
Jason Stewart
Jon Wuebben
Jonathan Kranz
Julie Fogel
Kyle Akerman
Lisa Murton Beets
Michael Brenner
Michael Kolowich
Mike Murray
Mitch Joel
Paula Kreba
Phil Mershon
Thomas Tennant
Todd Wheatland
** Do you think we've missed your name in error? Please let us know! Email Cathy McPhillips so we can fix it before Content Marketing World! **
We'll have all of the names hanging in the Convention Center, so be sure to take a look, and it's a perfect place for a photo opp! (hint, hint)
We look forward to seeing you all in a few weeks! Thanks again for all you do to help our #CMWorld community!
There's still time to register! Join us by visiting our website and registering today! Use code BLOG100 to save $100! 
Posted August 27, 2016 in: Event by Cathy McPhillips
---