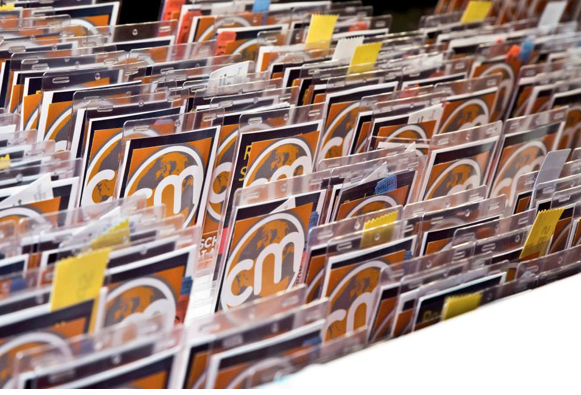 You've been approved to attend Content Marketing World! But then you realized that online registration closed on Friday, September 2 at 8pm Eastern.
While it does make for an easier process to register online, that's not the only way to make it to the big event. We can definitely help you out.
Here's all you need to know:
Where is Content Marketing World 2016 being held? 
Huntington Convention Center of Cleveland
300 Lakeside Avenue
Cleveland, OH 44113
When are things happening each day?
Tuesday, September 6th
Workshops (additional fee) – 1:00 pm – 4:30 pm ET
Opening night reception – Begins at 7:00 pm ET
Wednesday, September 7th
Content Marketing World Day 1
Continental Breakfast begins at 7:00 am ET
Networking reception ends at 6:30 pm ET
Rockin' Entertainment – Begins at 8:30 pm ET
Thursday, September 8th
Content Marketing World Day 2
Continental Breakfast begins at 7:30 am ET
Closing Session concludes at 5:30 pm ET
Evening on Own
Friday, September 9th
Industry Labs (additional fee)
Continental Breakfast begins at 8:00 am ET
Opening Sessions begin at 9:00 am ET
How can I register in person?
Get to the Huntington Convention Center of Cleveland (address above) during these registration hours:
Tuesday – 10am-7pm
Wednesday – 7am-7pm
Thursday – 7am-6pm
Friday – 8am-3pm
What are my options?
See our registration page for current pricing and current package options.
Is it really worth it at this point? 
Yes! We want you there. You want to be there. You want to create epic content marketing and CMWorld can help. Sit back and enjoy this for 90 seconds to give you a feel for what you're in for.
Still concerned? Tweet us or email us and we'll do our best to take good care of you. Hope to see you in Cleveland this week! 
Posted September 3, 2016 in: Event by Cathy McPhillips
---