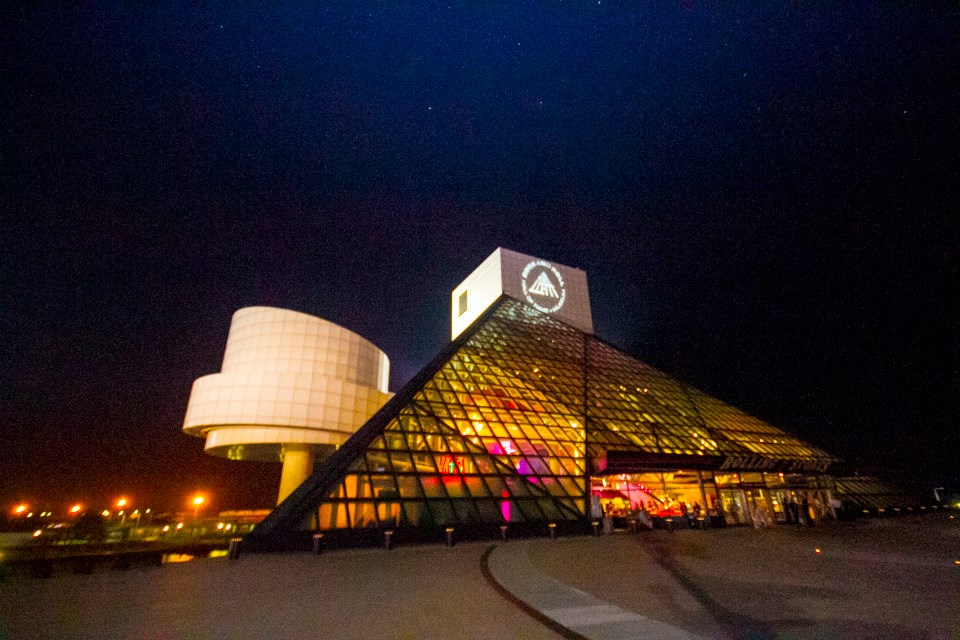 Located in Cleveland, the Rock and Roll Hall of Fame—where greats like Chuck Berry, Bob Dylan, and Aretha Franklin are immortalized—is a special place. It's not unheard of for visitors to break out into an air guitar performance as they tour the museum.
And it's where we're going to be hosting the opening reception of Content Marketing World. We figure it's a rocking place to kick off the largest gathering of content marketing professionals on the planet.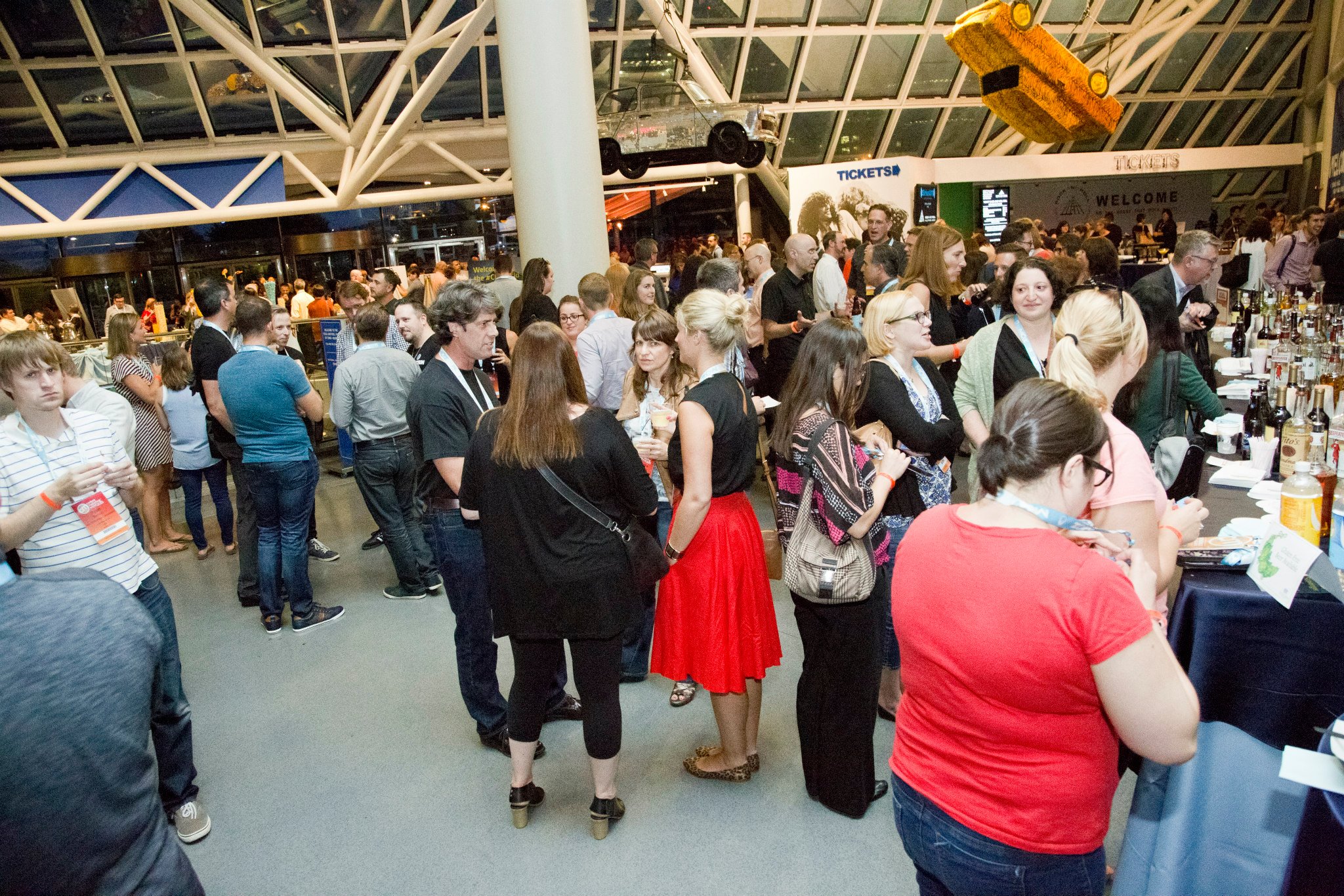 To get you excited about learning and networking with the industry's best and brightest, let's talk a little more about the Rock and Roll Hall of Fame and why we're holding our opening reception here.
Why the Rock and Roll Hall of Fame is in Cleveland
Cleveland won the bid for the Rock and Roll Hall Fame over other cities that played a big role in rock history, like Memphis, New York City, and San Francisco. Why did Cleveland win the bid?
First, because Cleveland has a deep rock history. Legend has it that famous Cleveland disc jockey Alan Freed coined the phrase 'rock and roll' in the early 1950s. He also heavily promoted the new genre.
Second, the Moondog Coronation Ball was held in Cleveland in early 1952. It's largely considered the first major rock and roll concert. That would have been fun to attend, right?
Third, Cleveland has long been a premier tour stop for the greats of rock and roll. Some of the greatest concerts have taken place here, including The Beatles at Public Hall in 1964 and Bruce Springsteen and the E Street Band at The Agora in 1978.
So, when it came time to decide where the Rock and Roll Hall of Fame would be, Cleveland naturally threw its hat into the ring in 1985. After all, this was the place where Jimi Hendrix played guitar with his teeth.
A brief history of the Rock and Roll Hall of Fame
More than 600,000 folks signed a petition asking for the museum to be located in Cleveland. That's an incredible number of supporters.
This outpouring of public support, along with Cleveland's rock and roll history and a $65 million commitment from the city, convinced the Rock and Roll Hall of Fame Foundation: the museum would be built in Cleveland.
To echo the energy of rock and roll, the foundation hired I.M. Pei, a renowned architect who masterminded the Louvre Pyramids, to design the building. On June 7, 1993, Ruth Brown, Pete Townshend, Billy Joel, and other living legends attended a groundbreaking ceremony for the museum.
On September 2, 1995, the Hall of Fame officially opened. As part of the opening, a benefit was held at nearby Cleveland Municipal Stadium.
Dubbed the 'Concert for the Hall of Fame', rock and roll's first big summit would include arguably the most star-studded lineup ever. When Al Green, Johnny Cash, James Brown, John Mellencamp, and others performed on the same stage on the same night, history was made.
The Rock and Roll Hall of Fame today
Poised on the shores of Lake Erie, the Hall of Fame—with its stunning glass-enclosed, double pyramid structure and adjacent 162-foot tower—is an architectural masterpiece. It's one of Cleveland's most dramatic landmarks.
I.M. Pei's design makes great use of space. The 55,000 square feet of exhibition space offers plenty of room to hold all current and future inductees, the first of which were Elvis Presley, Ray Charles, Buddy Holly, and other musicians (1986). You can literally spend a day here—especially if you get sidetracked dancing to a Michael Jackson song or rocking your head to a Led Zeppelin hit.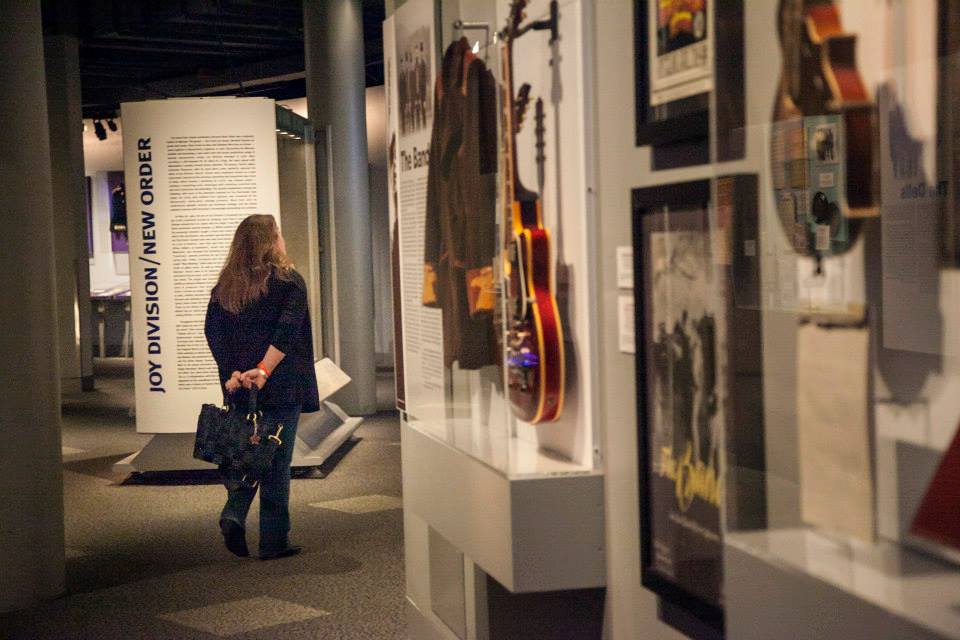 In 2017, Tupac, Joan Baez, and Pearl Jam were among those inducted. Come here this year and you can see their exhibits, along with other special exhibits like the Summer of Love (it's been 50 years!).
The museum is also simply a great place to host events. In addition to having a truly incredible energy, the facility has a 65,000 square-foot outdoor plaza, as well as multiple spaces for meeting people and mingling inside. The Rock Hall itself is perfect for a cocktail hour or party and the Foster Theater is great for presentations and lectures.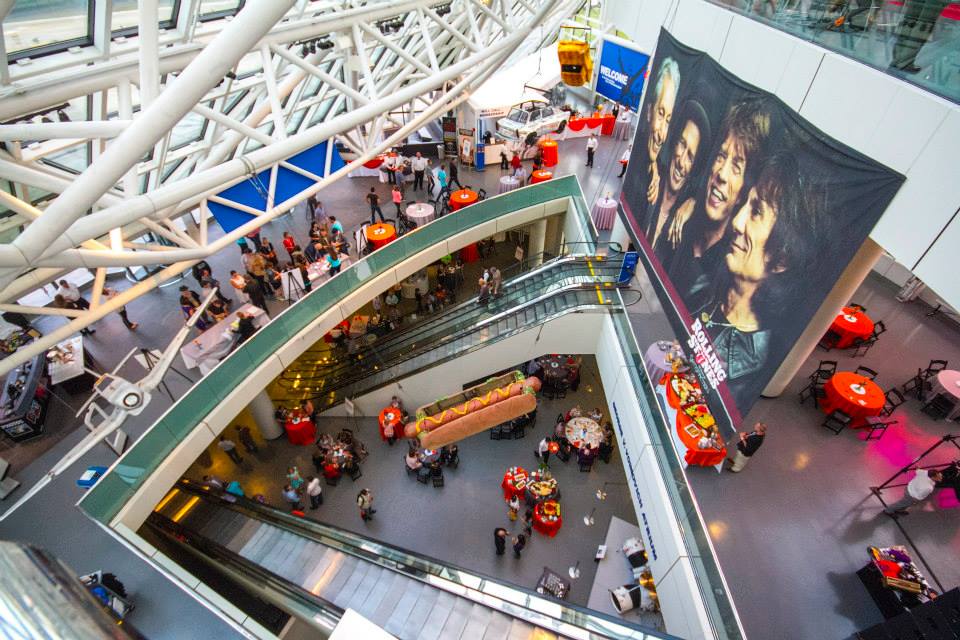 The space and atmosphere of the Rock and Roll Hall of Fame make it an ideal place for us to host the opening reception of Content Marketing World. In fact, we've held our opening reception here in 2013 and 2015 as well. Like rock music, content marketing is an industry that marches to a creative beat.
Party all day and rock all night
This September, leaders in the content marketing world will be flocking to Cleveland to attend Content Marketing World. Visitors will be able to learn the latest content marketing trends and developments and network with high-profile marketers from around the world.
Thinking about attending Content Marketing World 2017? There's still time to register. We're looking forward to meeting you. Code BLOG100 saves $100.
Posted August 30, 2017 in: Event by Cathy McPhillips
---