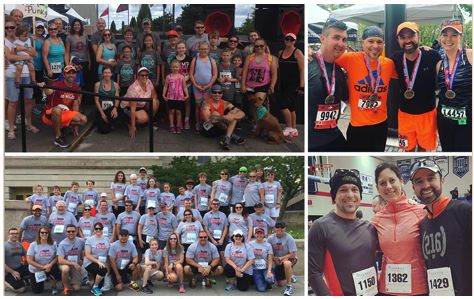 I was 35 years old when my friend Joe Pulizzi talked me into running my first race, a local charity run for to support our local Police, Fire and EMS workers. It was a five-mile race that felt like 500 miles to me, but I finished it. From that day forward, I was hooked.  That first race I ran was nearly 8 years ago, and since then I have logged thousands of miles between daily runs and races. Running has become a daily routine for me and is a big part of my life.
As many of you know, we are a close family at CMI. In addition to working together, our families often spend time together outside the digital halls of the Content Marketing Institute. Many of our staffers are involved in running/walking and Team Orange is representing at a lot of charity races around our great city of Cleveland. Some of the teams that we are proud to be part of: Laura Kozak's (emedia manager) "Team Emma" at LifeBanc's Gift of Life event, Kelley Whetsell's (event planner) "Team Punky" at the Outrun Ovarian Cancer event, Mo Wagner (community manager) "Team Luke Sky-Walkers" at The Run for Recovery and Cathy McPhillips' (marketing director) Snoball Run in support of Bay Village athletics. As you can see, Team Orange spends a lot of time being active!
My tenure at CMI has taken me to a lot of destinations around this world and Joe and I make it a point to run in each city we visit. Some of the most memorable destinations were running in the desert near Las Vegas, the Fisherman's Wharf in San Francisco and my absolute favorite, Bondi Beach in Sydney.
"Destination Running" is a wonderful way to see the city that you are visiting. That is why I implore our Content Marketing World attendees who are runners/joggers/walkers to take a lap or two around Cleveland when you visit, I guarantee you won't be disappointed (I mean how cool is it to run around the Rock and Roll Hall of Fame?)!
Each year, our team notices more and more #CMWorld attendees inquiring about run or running routes around Cleveland. We even witnessed a group of runners who came together last year (meeting through our CMWorld app) to log a few miles and take in the scenery of our great city. We are so proud of them, and we are hoping to grow that number of runners in 2017. There is nothing like getting out in the morning, hitting the pavement with fellow attendees for a little fun and networking and also getting that runners high before the morning conference sessions. What a fantastic way to start the day!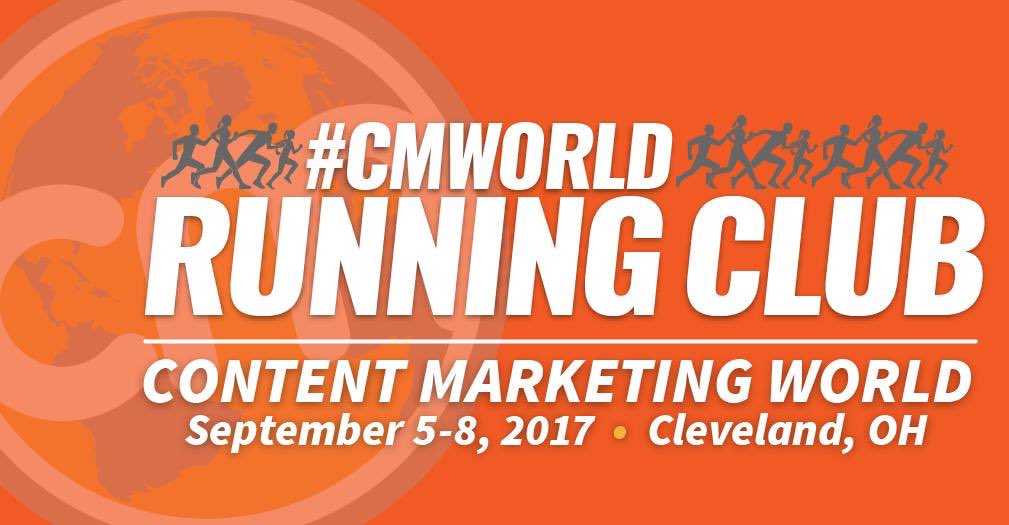 Check out the details of this year's CMWorld running club. I hope to see you out there! Remember, keep the sky above you, the earth below you, the miles behind you, and the fire within you.
When: Wednesday and Thursday mornings at 6am
Where: Lakeside Avenue in front of the Huntington Convention Center of Cleveland
What: A 3-mile run or a 1-mile walk
For more info and to see who else is joining, visit our Facebook event for the #CMWorld Running Club
Haven't registered for Content Marketing World 2017 yet? RUN while you still have time! Use code BLOG100 at checkout to save $100. Don't be left behind! Register today!
Posted May 25, 2017 in: News by jkalinowski
---