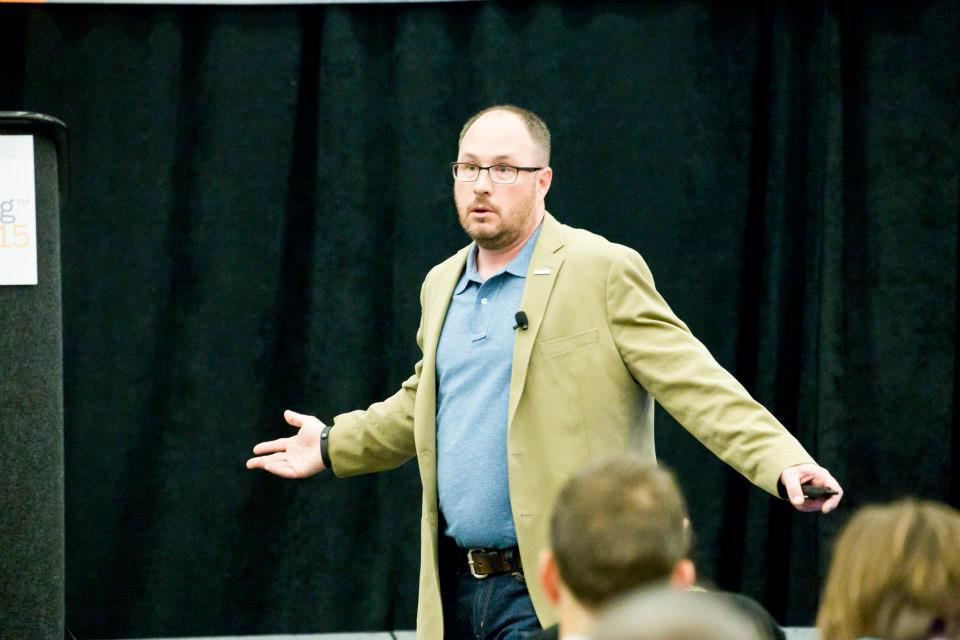 We all know quality doesn't matter if your content can't be found — even great content won't help your brand if no one sees it. It's the proverbial tree falling in an empty forest that makes no sound.
And, because technology allows almost everyone to create content today, there's a glut of messages out there on almost every subject. So not only is the forest empty, it's also huge.
We know we have to promote our content today in order for our target audience to be able to see it and, hopefully, take action on it. But here's the challenge: how should we promote our content?
Chad Pollitt, VP of Audience and Founder of Relevance.com, has a few ideas. Here's Chad talking about content promotion last year at Content Marketing World 2015:
Okay, lots going on there. Let's break some of Chad's thoughts down:
"We have a content promotion problem in our industry."
Chad believes traditional digital tactics, like display advertising and pay per click (or PPC) advertising, aren't built for brands to be able to efficiently distribute top-of-funnel content (like content marketing messages). Why? Because, he says, brands then have to pay to move people to the middle of the sales funnel and pay again to move them through the bottom of the funnel and convert them into a customer. Interesting.
"In a world where social media and search engines are the gatekeepers of our content visibility, what other channel is bigger and commands more audience than search and social today?"
Chad talked about the powerful one-two punch of social media and search and how the first company to figure out this combination will be the next Google (and, as he mentions, it may be Google). It's clear that the digital native content marketplace he talks about here, if it comes to pass, will certainly have both winners and losers.
"With content promotion, you also improve you content's quality because you accelerate the feedback cycle."
This is a fascinating thought. Chad believes that one of the additional benefits brands can get from promoting their content is more feedback, more quickly, enabling brands to iterate and improve their content quality more rapidly.
As you can tell, Chad is an important voice when it comes to content promotion today. And, if you get the chance to see him speak – say, for example, at Content Marketing World 2016 this September, where he will be presenting, Paid and Unpaid Content Promotion and Distribution Methods that Actually Work — you should jump at the chance.
And don't wait. Because when content marketers jump, I can assure you, it will make a sound.
To learn more about Chad, you can follow him on Twitter, connect with him on LinkedIn or check out the firm he founded, Relevance.
And, remember, you don't have to get a promotion to come to Content Marketing World 2016. So let's just jump on over to the CMWorld registration page right now and make some noise!  Don't forget – BLOG100 saves $100. So get there today!
Posted July 8, 2016 in: Event by Mike Myers
---