Are you ready for some déjà brew?
The best way to start a busy week of content is to fuel up with caffeine. That's why we're hosting a CMWorld Coffee and Conversation meetup the first day of Content Marketing World.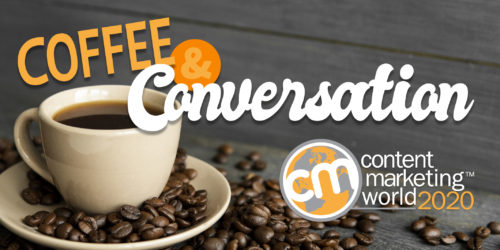 The pandemic has taken away our ability to be side-by-side, but thankfully, there are still opportunities for us to expand our meetups to living rooms and offices.
All registered attendees are welcomed at this informal gathering. Bring your favorite coffee mug, tea cup, or can of soda to the CMWorld 2020 Facebook group the morning of Tuesday, October 13. There will be a Room set up for us to video chat.
We'll open the Room at 9 a.m. Eastern and have it available up until the first keynote hits the virtual stage. You can come and go as you please.
This is a great way to connect with other attendees, meet prospective partners, discuss shared experiences, and win some prizes. That's right. Every 15 minutes we'll give something away.
It wouldn't be CMWorld without a meetup. Last year's was a success. It was a different kind of brew, but we know this year's will be just as fun.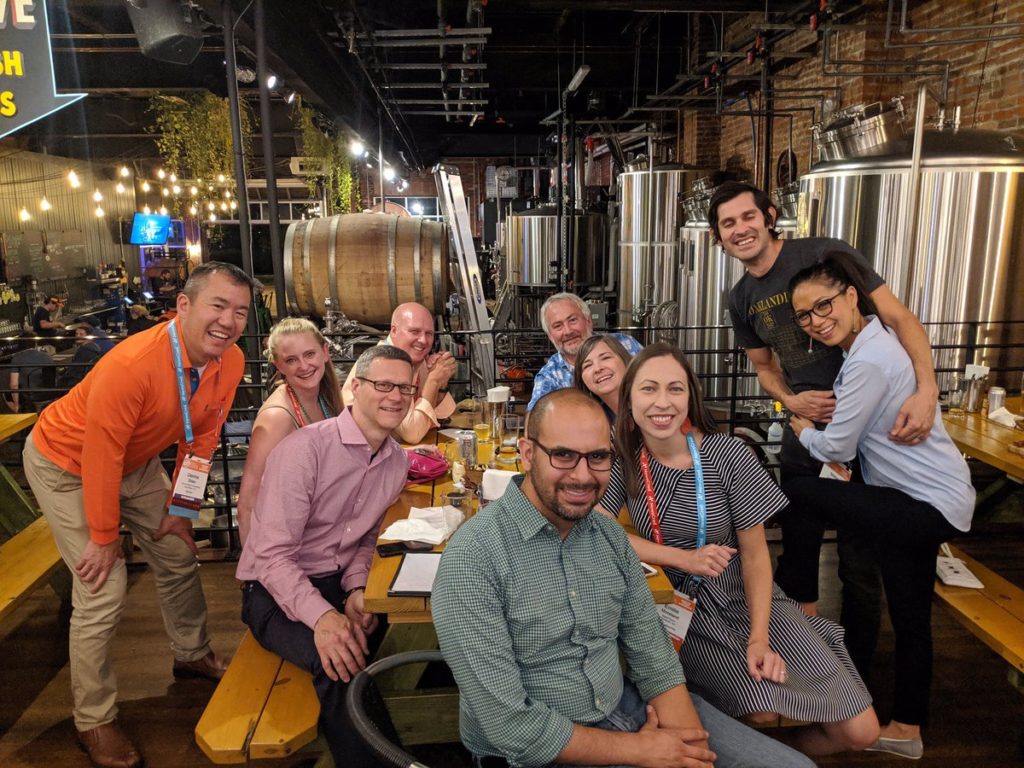 As you can see, our community means a latte to us. (That's the last pun, I promise.) It would mean so much if you could join us, even for a little bit.
Mark your calendar!
Who:               Registered CMWorld attendees
When:             Tuesday, October 13, 2020 at 9 a.m. Eastern
Where:            The CMWorld 2020 Facebook Group
RSVP on our event page for a chance to win a CMWorld coffee mug!
So grab a fresh cup of coffee on Tuesday and let's chat!
Posted October 6, 2020 in: Event by Monina Wagner
---