Content Marketing World is part of the Informa Connect Division of Informa PLC
This site is operated by a business or businesses owned by Informa PLC and all copyright resides with them. Informa PLC's registered office is 5 Howick Place, London SW1P 1WG. Registered in England and Wales. Number 3099067.
Coming Up with Content Ideas: A #CMWorld Chat with Michelle Park Lazette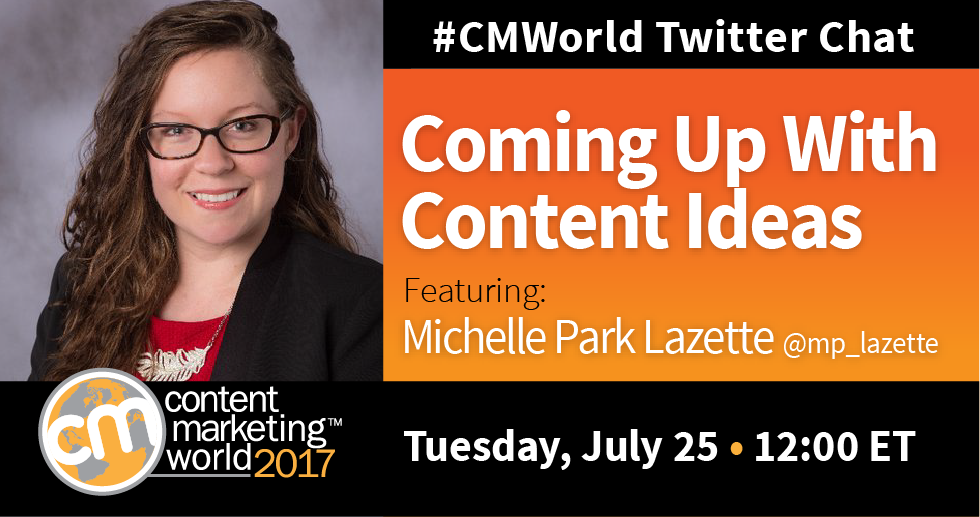 We can all agree – success in content marketing depends on creating lots of content. And that's hard work, particularly when you need to have a steady stream of compelling topics. This can seem like an uphill battle when you are running out of ideas. It can not only be frustrating but a waste of precious time and resources. To ensure you are never without a great idea again, we chatted with Michelle Park Lazette, content marketer with the Cleveland Federal Reserve. Park Lazette shared her tips for finding content ideas on a recent #CMWorld Twitter chat. We've pulled together a summary of the chat here. And don't forget to check out our Storify recap for more insights.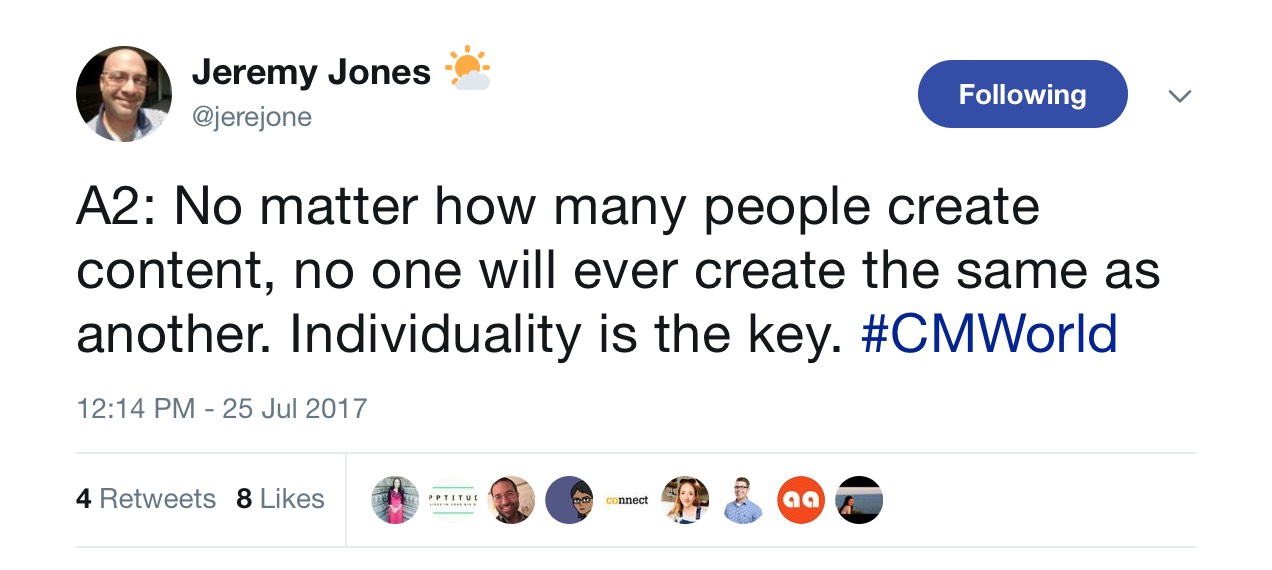 Ideas are all around us
Sometimes we need to find them, but the ideas are there.
Choose wisely
Now that you know ideas are out there, you must organize them then select the top contenders.
What's your tip for coming up great content ideas? Let us know in the comments below. Michelle Park Lazette will share practical ways to dig up fresh, differentiated ideas during her session at Content Marketing World. Register now with code SM100 to save $100 at checkout.
Posted July 28, 2017 in: Event by Monina Wagner
---
UP