What? You've never read Fitzgerald? You Gatsby kidding me.
As a purveyor of content, you hopefully find the joke as funny as I do.
If you don't, it's ok, because I know Angela Hursh will appreciate it. Angela is content team leader at The Public Library of Cincinnati and Hamilton County. She regularly demonstrates a passion for content marketing, innovation, and reading.
A five-time Content Marketing World attendee, she singlehandedly led an effort to get more library marketers to the event. She is a speaker. Her blog serves as a resource for libraries that want to get people into their buildings. Plus, she attends the Jane Austen Festival in period dress — white gloves and all.
I'm impressed with Angela's modern approach to library marketing. So, I was thrilled she agreed to answer a few of my questions. What follows are her content marketing tips for colleagues.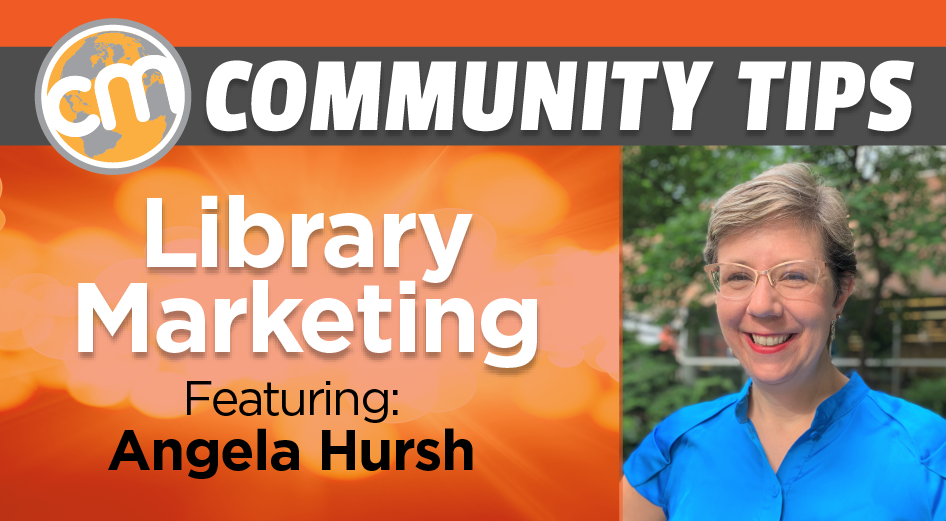 Angela's journey to content marketing
[I got started] totally by accident! I left my job as a TV news journalist after 20+ years in that business to work in marketing. When I came to the library, there were a lot of opportunities to improve on the work of my predecessor. I started researching for ideas to market the library to reach audiences in a way that went beyond the traditional poster/flyer/bookmark methods that many libraries use. That's when I stumbled upon the CMI website. I listened to This Old Marketing and started attended free webinars. I realized the key to a new era of library marketing was content marketing. We're perfectly positioned for it—we all work in a building that's quite literally filled with stories.And I could use my journalism skills to interview people and write stories that promote the services, collections, and events at the library. And it worked! We've been named a Five-Star Library by Library Journal for each of the six years I've been here. We increased circulation and overall visits to branches. We increased participation in our summer reading programs. And we passed a levy to embark on a ten-year building plan to update all of our branches.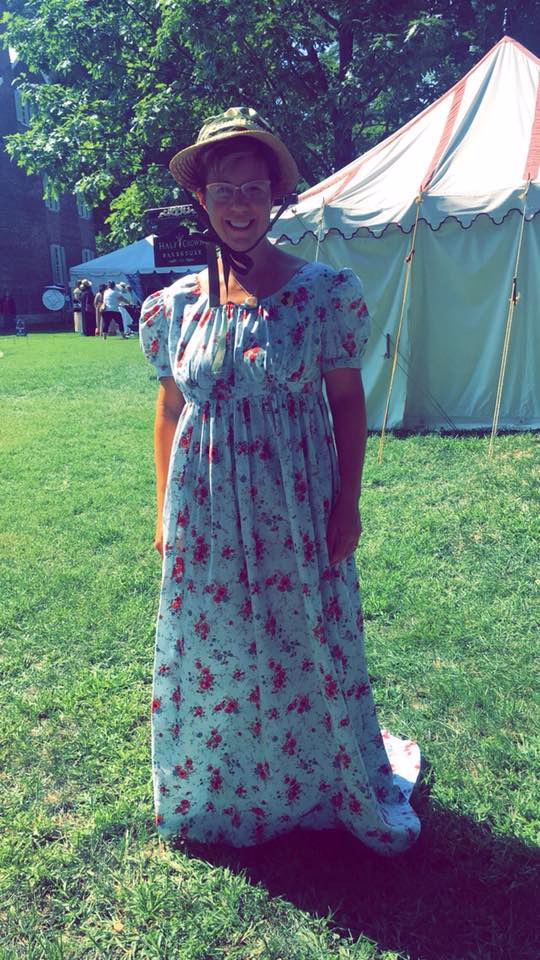 Angela's biggest achievement to date
This is totally corny but it's my two daughters. I have a 19-year-old who has worked for two years at a veterinary hospital, graduated high school with 33 hours of college credit, and is studying to be a veterinarian. My 15-year-old is a band geek, award-winning poet, and equestrian. She's also a vocal activist for LBGTQ rights at her school. Both girls are strong, independent, empathetic, and able to take care of themselves. I'm just so darn proud of them!
What book has had the greatest impact on Angela's life
Professionally, I credit Ann Handley's Everybody Writes for changing the way I do written communication with everyone, professionally and personally. Her book really drives home the importance of clarity in writing.  Personally, I read a lot of fiction as a way to unwind! There are a couple of books I can't seem to stop thinking about, even years after I've read them. They are: The Underground Railroad, The Hate You Give, Small Great Things, and Maid. There are a ton of books I've loved. I'm on Goodreads, so if anyone wants to connect there and talk about books, I'm all for it!
Angela's 3 tips for library marketing
Market to achieve your library's overall strategy. If your director or senior leaders don't have a declared strategy, ask them to tell you what they want to accomplish over the next 1-3 years. Then spend the majority of your energy making those goals become a reality! And say "no" to requests that don't align with the library's strategy.
Market based on budget. If your library is spending more on the collection than on programming, you need to spend more energy marketing the collection! We are so program-focused that we forget the main reason people sign up for a library card is to check stuff out. Don't take it for granted that people remember the library has new books, music, and movies. Keep reminding them!
Use email to reach people. Email marketing for libraries is not dead. I send tens of thousands of marketing emails every week, and my unsubscribe rate is 0%. I'm not kidding. I send my cardholders stuff they want, and they love it. It's one advantage we have over our for-profit friends. People love us and they don't consider our emails to be spam. Let's take advantage of that!
Think you want to check out Content Marketing World? You're in luck. There's still time to book a trip. Reserve your spot with code SM100 to save $100, then let me and Angela know you'll be there!
Have you heard? We've just launched the CMWorld Book Club!  Like Angela, our team reads dozens of books every year. Professional development, fiction, classics: You'll find them on our bookshelves. Let's dust off our favorite titles, explore new ones, and gather by the virtual fire in the CMI Slack group.
Posted July 5, 2019 in: Event by Monina Wagner
---