Just thinking about video makes me cringe. When I talk to other marketers, it seems I'm not alone. That needs to change. Video is now a key component to any content marketing strategy. In fact, research shows four in five people prefer watching brand videos than reading a blog.
Let's take it one step further. We should be paying attention to live video. It's a powerful platform for reaching your audience real-time. Engaging live with your viewers encourages authentic dialogue. This creates a deeper, personal connection with them.
To help you understand the benefits of live streaming, we invited Dan Willis to share his tips. Dan wears many hats: CXO at The Phoenix Factory, a partnered content creator on YouTube, and Dad to eight (soon to be nine) kids. Because of his experience with live video, we asked him to reveal his secrets.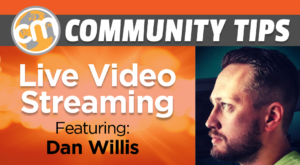 Dan's journey to content marketing
I got started in content marketing way back when dinosaurs roamed the earth and MySpace was the major platform. I identified early the potential that content had for building a brand identity and customer loyalty and never looked back.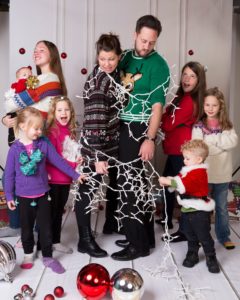 Dan's biggest achievement to date
My biggest achievement to date is having built a business that has served hundreds of thousands of clients in 8 countries in 2 languages (3 if you count GIFs). I love that my work has allowed me to meet and engage with so many amazing brands and communities and really look forward to how that network just continues to expand.
What Dan is watching on Netflix
Queuing up Christopher Robin to watch with the family but personally just finished Umbrella Academy and Titans. I am a bit of a comic book nut and love seeing more and more comic material hitting that platform.
Dan's 3 tips for live video streaming
Tip 1: Don't Go Big on the Budget
Tip 2: Consume Content to Create Content
Tip 3: Think Evergreen
Looking for inspiration in action? Catch Dan's videos during our weekly #CMWorld Twitter chat. Want to put your streaming skills to work? Go live from Content Marketing World and attend our Visual Storytelling Track.
Every month, we share tips from our community members. We'd love for you to read previous blog posts, including our interview with Gabriela Cardoza. Want to be featured? Let us know!
Posted April 30, 2019 in: Event by Monina Wagner
---