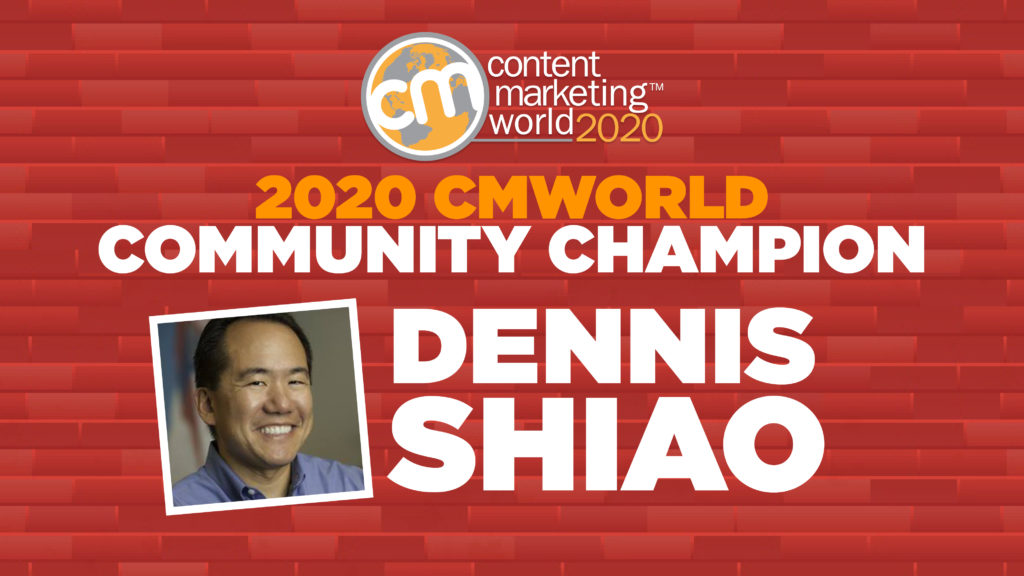 In 2015, the CMI marketing team created an award, our Community Champion award. It's given to someone each year who embodies community. It's nothing you're nominated for, that you pay to enter, or that you even know you're in the running to win. That's what makes it fun. It's a special award for someone that really has made our incredible CMWorld community even better.
Whether online, offline or a combination, adding value and passion to our industry as well as our group, this person makes us all better at what we do.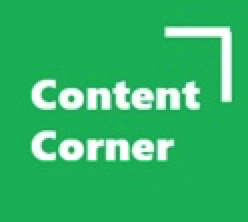 This year we're honoring Dennis Shiao. Dennis is a marketing consultant, a contributor to the CMI blog, a writer for CMSWire, and an author of one of my favorite content marketing newsletters, Content Corner. This newsletter always includes a story with a great content marketing lesson, and then the rest of the newsletter features others in the industry.
Many of you may also know Dennis from his meetup group be co-founded with Rich Schwerin. Dennis and Rich have had Joe Pulizzi and many other content marketing leaders and friends out to speak at their Bay Area Content Marketing Meetup, and they were quick to pivot their monthly meetups into weekly (and bi-weekly in many instances) virtual meetups once stay-at-home orders were underway in March 2020.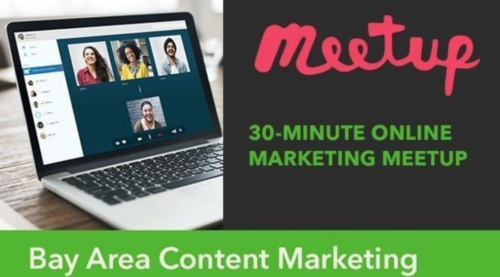 Dennis is an unabashed Joe Pulizzi fan, and it sounds like the feeling is mutual. We asked Joe, founder of CMI and CMWorld, and he had this to say about Dennis: "I'm not sure where content marketing would be without Dennis Shiao, but it certainly wouldn't be on the west coast. If there are 10 people that have done more for the content marketing industry in his area, I can't name them."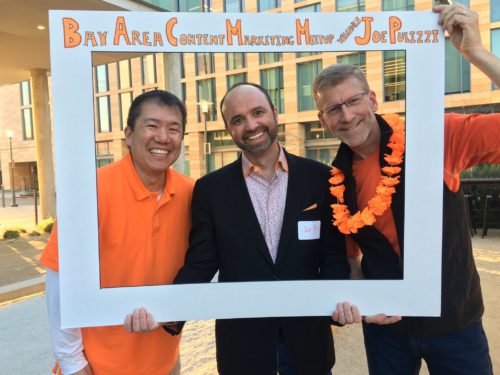 Dennis has also been a frequent contributor on our #CMWorld Twitter chats, where he is preaching the value of content marketing, and the importance of community. And if there are times he's not donning orange, his smile can be seen from California to Cleveland! We're always so grateful when Dennis is with us. Dennis, you've made our industry and community stronger, and we're better for knowing you.

Dennis joins an outstanding group of content marketers and industry friends who have received our Community Champion award in previous years:
• 2015 – Mike Myers
• 2016 – Erika Heald
• 2017 – Berrak Sarikaya
• 2018 – Carmen Hill
• 2019 – Bert van Loon and AJ Huisman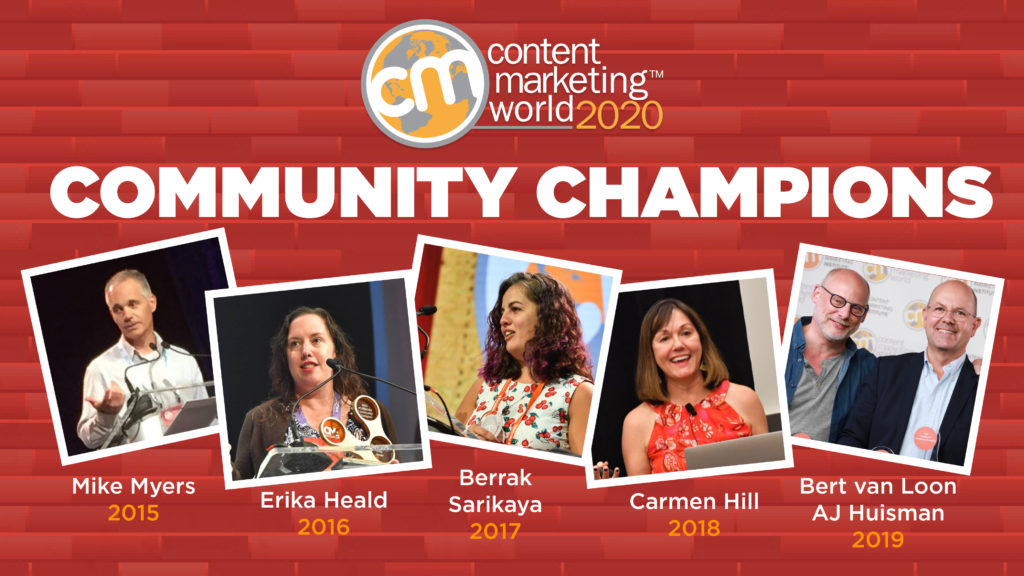 Congratulations Dennis! Thank you to ALL community members. Our community is the cornerstone of the Content Marketing Institute and we're so grateful for you all.
Dennis received this award today during the Content Marketing Awards program at Content Marketing World. Next time you see Dennis online, be sure to give him your congratulations!
Posted October 14, 2020 in: Event by Cathy McPhillips
---