Content Marketing World is part of the Informa Connect Division of Informa PLC
This site is operated by a business or businesses owned by Informa PLC and all copyright resides with them. Informa PLC's registered office is 5 Howick Place, London SW1P 1WG. Registered in England and Wales. Number 3099067.
Content Marketers and their Hobbies: A Twitter Chat with the #CMWorld Community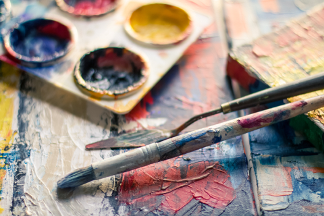 I often hear friends and colleagues say they don't have time for a hobby. I'm guilty of it too. But there are surprising ways hobbies can help your career. You may be asking how since our hobbies were so different – from crossword puzzles to wine tasting and photography to painting. But stick with us, there is a connection.
Our community discussions on the #CMWorld Twitter chat tend to include some of my favorite tweets. We learn about each other and realize the wonderful opportunities our relationships can bring. This provide an opportunity to grow, making us better at our work.

Does your hobby ever make its way into your work life? How?
Have you met and bonded with industry peers because of your outside interests? Has that ever turned into business or partnerships?
Content marketers are driven. We strive to do our best work. This week's #CMWorld Twitter chat shows the importance of hobbies and how denying ourselves these interests can hold us back. What is your favorite hobby or pastime outside of work? How did this interest come about? Leave us a comment; we'd love to know.
Is one of your hobbies binging on YouTube videos? Want to watch something new? Check out some of the most popular keynotes and sessions from Content Marketing World 2019. No email required and offered at no cost to you!
Posted May 27, 2020 in: Event by Monina Wagner
---
UP