Jeremy Bednarski, a longtime friend of CMI and Content Marketing World, has been one of our biggest supporters. Jeremy epitomizes "getting the most out of an in-person event," and we are thrilled for Jeremy's insights on his previous CMWorld experiences. Jeremy is the marketing manager at Goldstein Group Communications, and will indeed be in attendance at CMWorld 2017.
It was August 1996 and my buddies and I went to the World Series of Metal. At most concerts, we tried to get as close to the stage as we could and stayed there. This time was different. Maybe it was the summer heat or seeing Anthrax (one of our favorite bands), but we felt adventurous. We decided to stage dive.
For my first attempt, I climbed up on the stage. I looked around for my friends. For some reason that I still don't know, I turned toward a group of complete strangers instead. I took a running start, closed my eyes and jumped. Instead of landing on outstretched arms like you see in music videos, I landed on the ground with a hard thud. I learned a valuable lesson that day: Always jump where your friends are.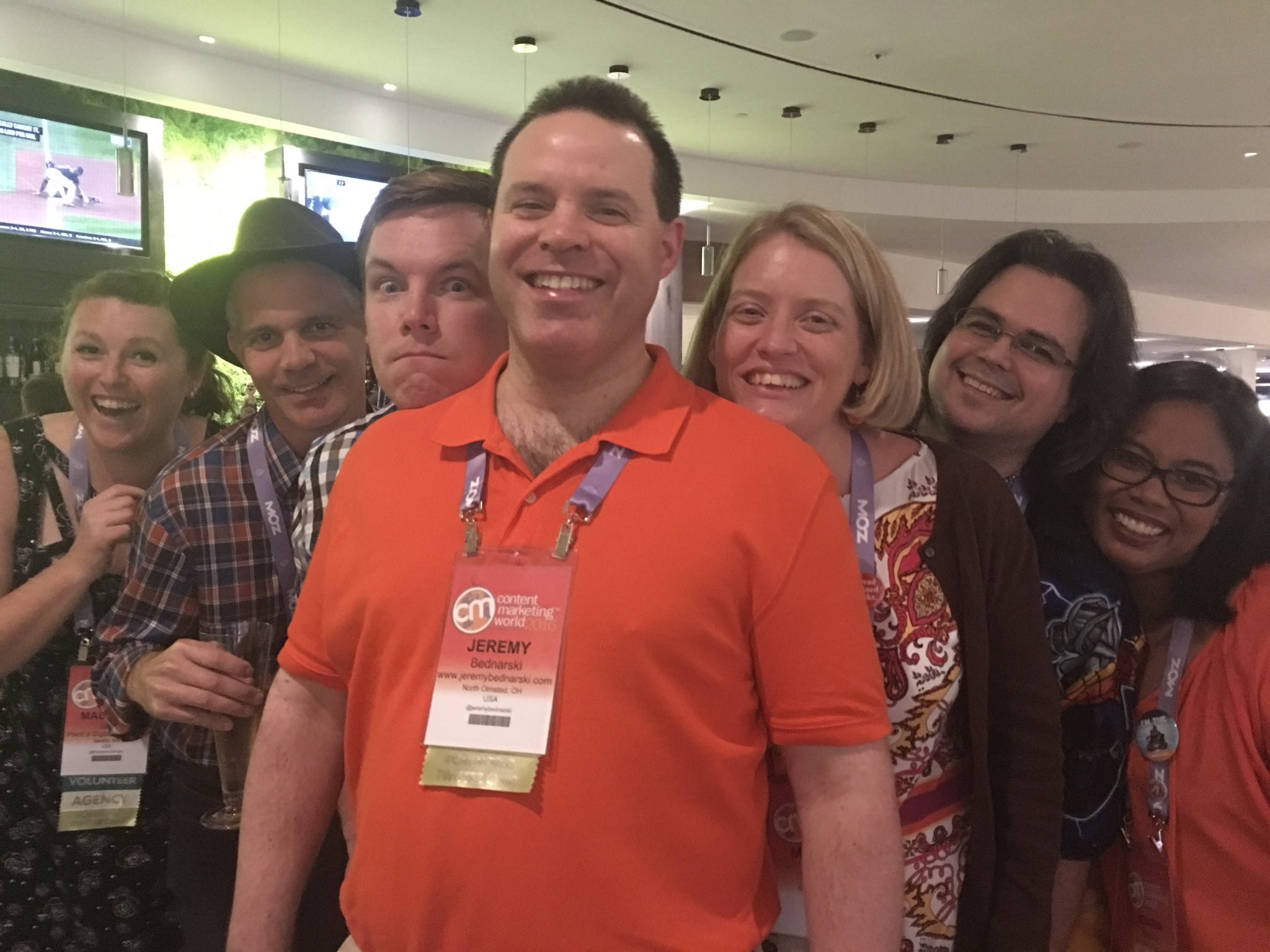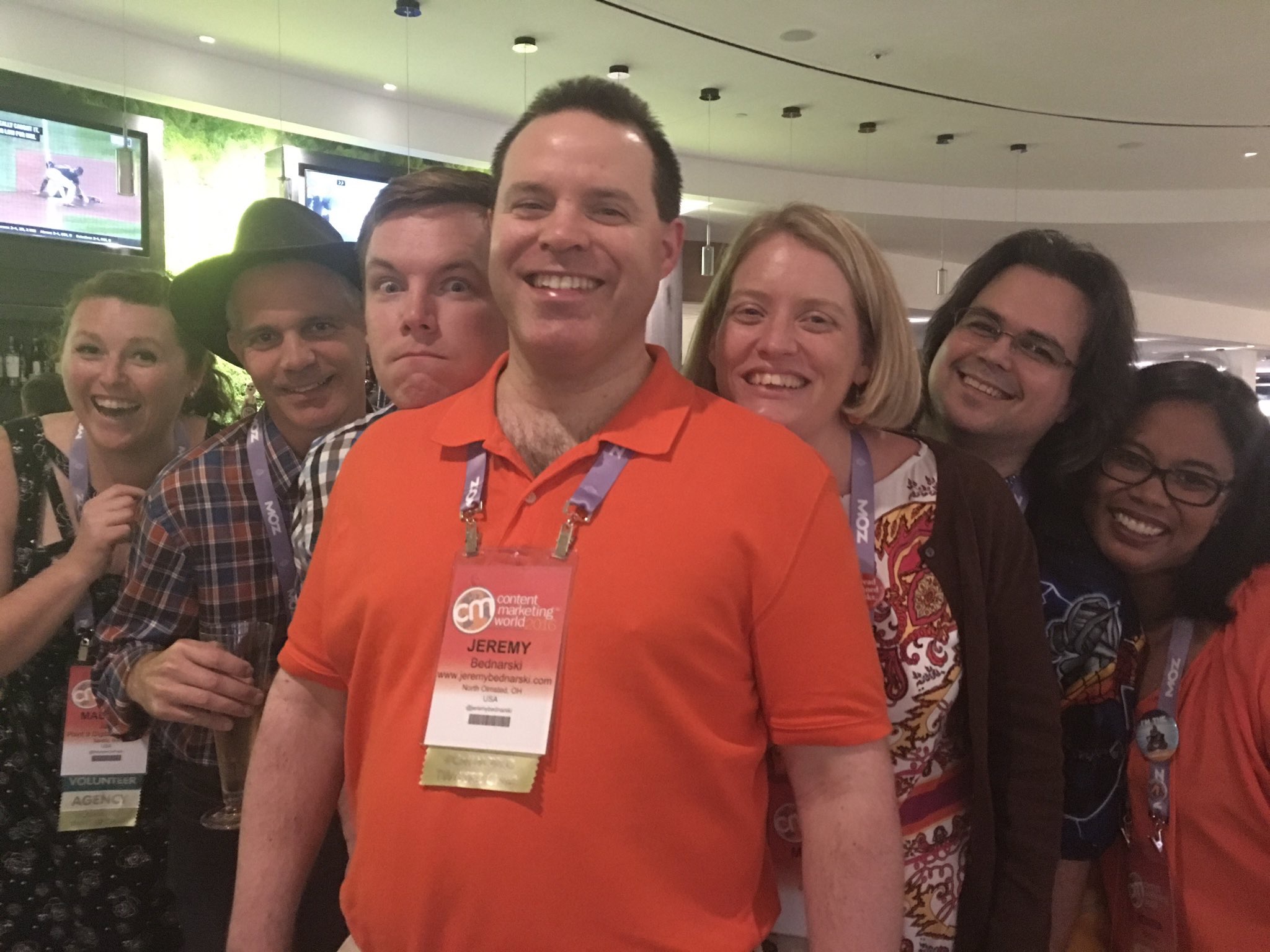 Content Marketing Friends
You may be asking yourself, "what does that have to do with content marketing?" A lot, actually. At last year's Content Marketing World, Mitch Joel gave advice to those starting a podcast. He said to start with your friends. They can be potential guests or help you spread the word. His point was that It's much easier to get people who know and like you to help you out than complete strangers.
It's easy to extend that advice to much of your content. We all know how hard it can be to get buy in from your boss and the executive team to start a content marketing strategy. Friends in your office can offer support, which in turn gives you a better shot of stating your case.
Your coworker friends can help you in many ways:
Creating content
Sharing content to expand your audience
Reaching out to other subject matter experts in the company to get more content contributions
Remember, your online network is an important group of content marketing friends. Your contacts are always good for content tips and inspiration when you get stuck or need a boost. Chances are, posing a question will help find answers, and will result in new friends. Don't forget to help your friends when they need it too.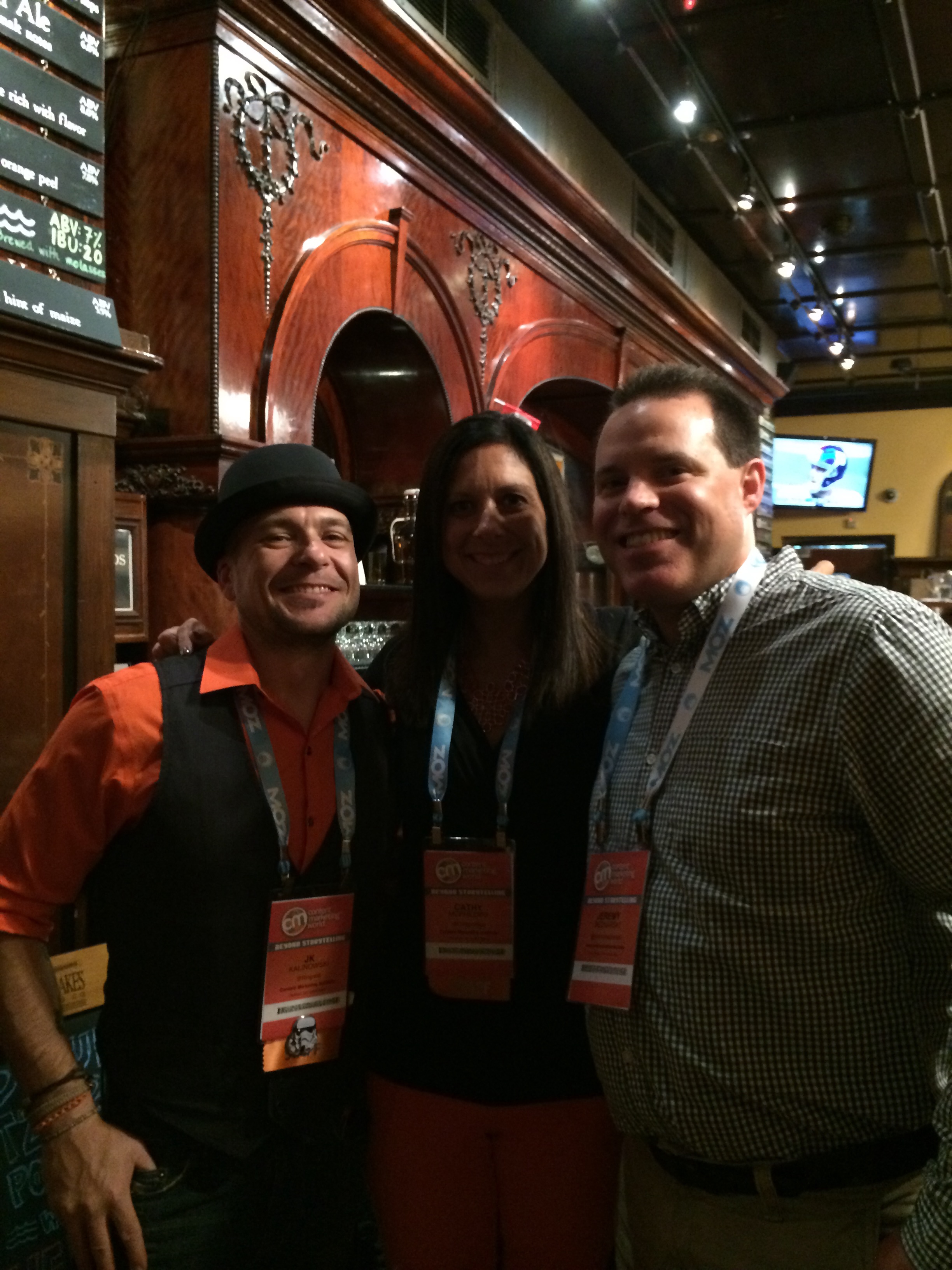 The Woodstock of Content Marketing
The best opportunity to strengthen your network is at Content Marketing World. For me, there's no more motivating marketing force than this conference. I liken it to Woodstock. 4,000+ people will make the trek to Cleveland to learn from the biggest content marketing rock stars. I leave energized and excited to apply all that I learned over the 4-day event.
The best part is the opportunity to meet face-to-face with many of the online contacts I've made. I've cultivated many relationships that can help when I have questions or need ideas. This includes reaching out to speakers or talking to those sitting next to me. You can bounce your ideas off people that understand what you're trying to do. We share our ideas about strategies that worked and some that haven't.
I've learned that many of us are dealing with the same issues. It's almost cathartic to know that others are fighting the same fights. We all have to navigate other departments that have competing goals. They aren't always going to listen to our ideas – even when doing things the way we always have isn't working anymore.
Like stage diving into a group of strangers, some coworkers may move out of the way when you come jumping in with new ideas. They don't see the benefit in reaching out to catch you. But your content marketing friends get it and happily break your fall. They know in you'll catch them when they need help. We're here to support each other.
Expand your network by joining more than 4,000 friends in Cleveland. Jump in and register now for Content Marketing World. We're waiting to catch you! Code BLOG100 saves $100!
Posted August 22, 2017 in: Event by Cathy McPhillips
---