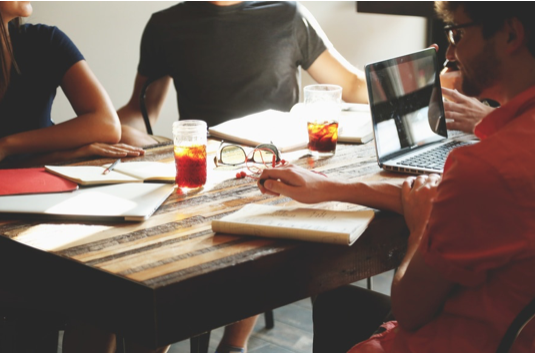 When it comes to marketing a small business or startup, there's good news and bad news: you're (finally!) on your own and, well, you're on your own.
But there's hope! The same challenges that can make it hard for startups and small businesses to market themselves can actually make content marketing more appealing and effective.
How? Here are three simple but powerful ways:
First, you know your business better than anyone.
That usually means you know your audience (your customers and prospects) better, too. Content marketing allows you to target a specific audience with a message that appeals to them and positions your product/service/brand as a solution to a problem they are having. This is much easier when you have intimate knowledge of your audience.
Second, create (and document) and content marketing strategy.
If you already have a marketing strategy, this is simply an extension of that work. If you don't, documenting your content marketing strategy can help you get there. Either way, it's a great exercise to get you thinking about where you want your business to go and how you'll do it like no one else. For help, check out these useful tips for how to create a content marketing strategy on the CMI blog.
Third, put technology on your side.
Of course, not every solution requires technology. But there are some great tools in the content marketing space that can be especially useful to the time-starved small business owner. From customer relationship management (CRM) tools like SalesForce and Oracle Marketing Cloud to marketing automation tools like Marketo and Eloqua and Pardot, there are tools available today that don't involve hardware or software installations and can make your marketing much more efficient. Many even offer affordable monthly subscriptions.
A great way to get started with content marketing is by learning from those doing it well today — and the best way to do that is by attending Content Marketing World 2016. With sessions designed specifically to help with the challenges you face and plenty of opportunities to network with others who do what you do, it's time well spent.
For many startups and small business owners, there's only one way to do business — on their own. At the same time, by joining us at CMWorld in September and learning how to employ the best practices of content marketing, you'll never be on your own again.
Now that you know more about how content marketing can help small businesses and startups, why don't we just head on over to the Content Marketing World 2016 registration page so you can learn more and sign up! Code BLOG100 saves $100!
Posted April 26, 2016 in: Event by Mike Myers
---