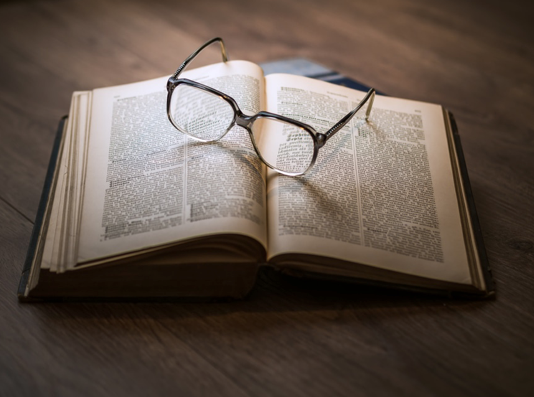 Content marketing vs. content strategy: what would Shakespeare do?
With apologies to Bill, I thought we could use some of the great quotes attributed to The Bard himself to help us answer one of the great marketing quandaries of our day: the difference between content marketing and content strategy.
We'll lead with the actual Shakespeare quote, then a modern version that helps answer our question and, finally, what it all means for today's marketer. Here we go!
The original:
Better three hours too soon than a minute too late
The modern marketing translation:
Delivering the right message to the right audience at the right time is hard.
What it all means:
Consumers don't care! To meet their expectations, brands today need both a content strategy to know when and where they want help and content marketing to deliver it how they want it.
The original:
Love all, trust a few, do wrong to none
The modern marketing translation:
A content strategy ensures that the messages you create as part of your content marketing will be focused and valuable, ready to love.
What it all means:
By targeting content to those you love (your target audience or persona) and trusting that helping them will pay off, you fight the temptation to create useless content that no one wants.
The original:
We know what we are, but know not what we may be
The modern marketing translation:
Content marketing is about where we are today. A content strategy is about where we want to go tomorrow.
What it all means:
Content marketing is all about creating helpful messages designed to attract a targeted audience. Content strategy is where we keep the information about who the audience is, what they want and what we've already told them (so we're consistent but don't repeat ourselves or sound redundant).
The original:
A fool thinks himself to be wise, but a wise man knows himself to be a fool
The modern marketing translation:
A documented content strategy is the only authentic way to achieve content marketing greatness.
What it all means:
Great content can't be created until a few strategic questions have been answered, like content for whom and why? Creating content before these questions have been answered is, at best, premature (at worst, it's noise).
The original:
Some are born great, some achieve greatness, and some have greatness thrust upon them
The modern marketing translation:
Some content marketers can create great content, but usually because content strategists have content thrust upon them.
What it all means:
Content strategists must account for all of a brand's content, not just the content used to promote it. This can include after-the-sale messages, like customer service communication, which may not be as glamorous, but can be just as important as the best storytelling messages that attracted people to the brand in the first place.
Bringing it all together
I'm sure Mr. Shakespeare never concerned himself with the difference between content marketing and content strategy. But, then, he never had to find something on the internet.
I do believe he would appreciate both the foresight it takes to thoughtfully plan out a content strategy and the creativity it takes to use that insight to create messages that inspire action.
Today we need both, and neither is superior or subservient to the other. Brands who understand the difference can make sure they have the right folks focused on the right elements to bring it all together. As the Bard once said, parting is such sweet sorrow…
I hope you find this useful in the morrow.
Editor's Note: Join us at Content Marketing World 2016 to hear even more explanations, definitions and examples of epic content marketing, as well as content strategy and intelligent content. And, you'll also have the chance to run in to Mike Myers, author of this post, and #CMWorld Community Champion 2015. You'll have an opportunity to thank him for the fun posts he's put together each week for us on the Content Marketing World blog! Register before 5/31 to take advantage of early bird rates – plus code BLOG100 saves an additional $100.
Posted May 19, 2016 in: Event by Mike Myers
---