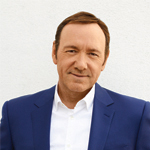 Coming off of Content Marketing World 2013 with William Shatner as our Closing Keynote, selecting Kevin Spacey as our Closing Keynote for CMWorld 2014 seemed like a logical choice. An award-winning actor, talented, well-spoken, and certainly a draw based on his years of experience and characters we've gotten a chance to know.
But really, why Kevin Spacey? Sure, the star of the Netflix Original Series House of Cards is all over the news with the Valentine's Day release of Season 2, and has been the talk of water coolers and social networks for weeks, if not months.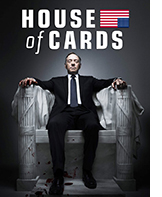 There is so much more to it than that, Joe Pulizzi wrote in a Content Marketing Institute blog post last fall, regarding Mr. Spacey's distribution strategy for House of Cards:
The success of House of Cards…proves that this distribution model can work. But how might it apply to content marketing, which operates in vastly different ways than the business of television? And, more specifically, how might a nontraditional release schedule like this impact corporate storytelling?
Read the full blog post here.
While we patiently wait for Content Marketing World 2014 to get here in September, the CMI team found out that Kevin Spacey, and many of the characters he played, could teach us a thing or two about content marketing. Visit the CMI SlideShare page to see Content Marketing Lessons from Kevin Spacey.
Today, February 28, 2014, is your last chance to take advantage of early bird rates for Content Marketing World 2014! Register today to join us in Cleveland, September 8-11. You won't want to miss this great event with over 2,000 of your peers, over 100 industry thought leaders and more.
Register now for the best rates!
Posted February 28, 2014 in: Event by Cathy McPhillips
---