Dear attendee,

Please come to my CMWorld session. There will be music and cupcakes. We'll have fun and learn a lot.

Sincerely,
A speaker
With over 100 sessions and panels from which to choose, you may find it difficult to build the perfect Content Marketing World schedule. If only we could receive a personal invitation to every presentation. We'd know exactly what to expect. (FYI: I'm not making up the part about music and cupcakes. Last year, a CMWorld speaker led a group singalong to Bon Jovi's "Living on a Prayer." The year before that, another speaker brought treats for attendees to share.)
There is an abundance of sessions on the agenda – more than you'll be able to attend. That's great news for marketers looking to get the most out of the money they've invested. But it can also be overwhelming. How do you determine if a presentation is worth your time?
Before you head to Cleveland, be sure to do your research. Here are a couple of tips to help.
Connect with speakers before the event
Trust me. The speakers are people you want to know. Find out who is presenting then make an effort to know them. Introduce yourself on social media. Have a conversation. Read their blog. Like their posts. You'll get a feel for who they are and if their expertise suits your needs.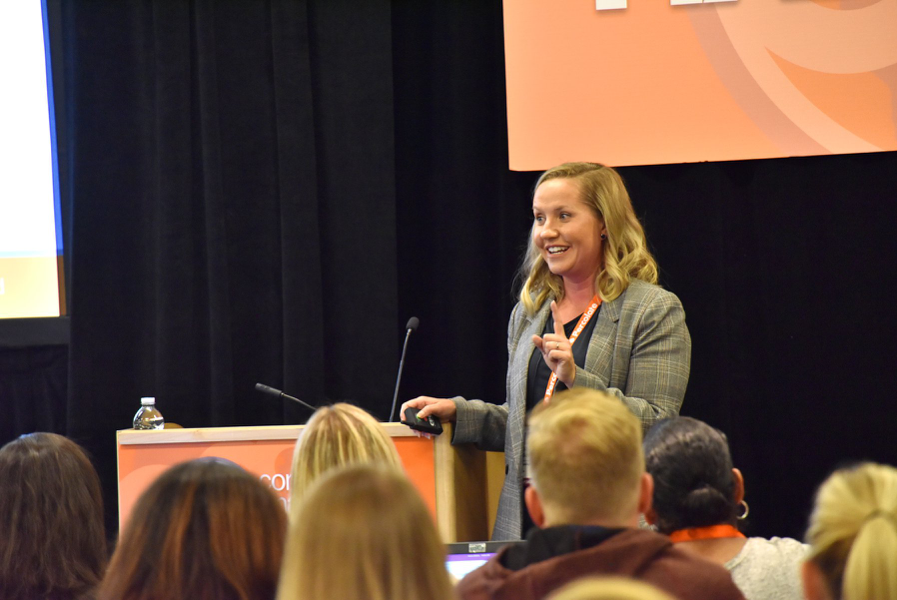 Better understand their sessions
Now that you have met the speakers, it's time to figure out where you will be spending your time while at the conference. If you have defined objectives, it should be easy to pick the presentations and panels that interest you most. If you don't have clear goals, you may find it hard to choose in advance the session you'd like to attend.
That's why we ask presenters to record short videos. A catchy title and a brief synopsis are great first steps. But hearing from the speaker firsthand gives you context. You'll get a good sense of what you'll hear in their session. Here are a few videos we've received.
Amy Balliett

Ryan Estes

Andrea Fryrear

Joe Pulizzi

Christoph Trappe

The right session can help you develop ideas and inspire new strategies. Start planning your agenda. You'll be able to plug in your selection in the CMWorld app soon!
And if you still can't choose among all the amazing sessions (who can blame you?), Post-Show Video Access is available. Let me know if you'd like to add it to your ticket package.
What tips do you have for creating a conference schedule that's right for you? Leave them in the comments below.
Want an easy way to connect with speakers? Join us for the #CMWorld Twitter chat. We've invited several of presenters to be guests between now and September. Share your viewpoints on a variety of content topics. Come tweet every Tuesday at noon EDT!
Posted July 8, 2019 in: Event by Monina Wagner
---