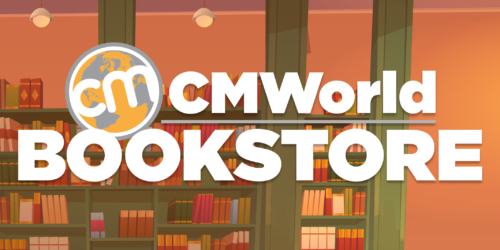 Welcome to the Content Marketing World 2020 bookstore! We're thrilled you made it to this page, as there's some amazing content here. Pick up a book that may change your life and consider helping a charity in the process!
The Orange Effect Foundation is once again the charity of choice for Content Marketing World 2020. Did you know that Amazon Smile will donate a portion of your Amazon purchases to charity? We're all buying books anyways, so let's do some good too. Here's how to get started:
Go to https://smile.amazon.com
Right under the search bar is a space for you to select your charity of choice. (Do you already use Smile for your favorite charity? Good for you! Would you consider a one-time change during CMWorld 2020?)
Type in Orange Effect Foundation
Start shopping!

Thank you to our smart and talented CMWorld 2020 speakers for offering such amazing resources for our community and industry
Books Available From CMWorld 2020 Speakers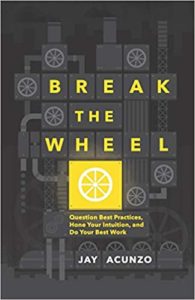 JAY ACUNZO    
Break the Wheel: Question Best Practices, Hone Your Intuition, and Do Your Best Work

ARDATH ALBEE
Digital Relevance: Developing Marketing Content and Strategies that Drive Results
eMarketing Strategies for the Complex Sale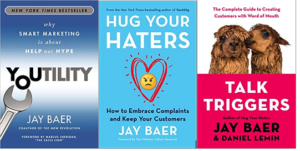 JAY BAER
Youtility
Hug Your Haters
Talk Triggers (co-author Daniel Lemin)

AMY BALLIETT
Killer Visual Strategies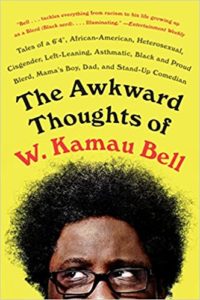 KAMAU BELL
The Awkward Thoughts of W. Kamau Bell: Tales of a 6′ 4″, African American, Heterosexual, Cisgender, Left-Leaning, Asthmatic, Black and Proud Blerd, Mama's Boy, Dad, and Stand-Up Comedian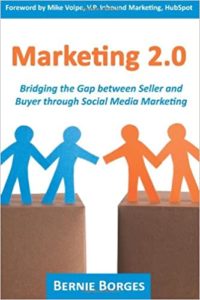 BERNIE BORGES
Marketing 2.0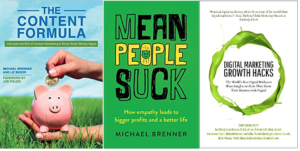 MICHAEL BRENNER
The Content Formula (co-author Liz Bedor)
Mean People Suck
Digital Marketing Growth Hacks (co-author)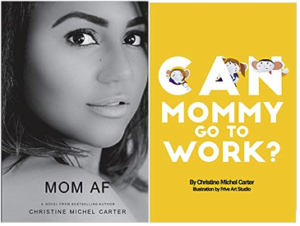 CHRISTINE MICHEL CARTER      
MOM AF
Can Mommy Go To Work?
RUTH CARTER
The Legal Side of Blogging for Lawyers
The Legal Side of Blogging: How Not to get Sued, Fired, Arrested, or Killed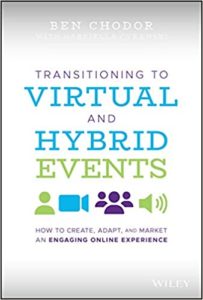 BEN CHODOR & GABRIELLA CYRANSKI
Transitioning to Virtual and Hybrid Events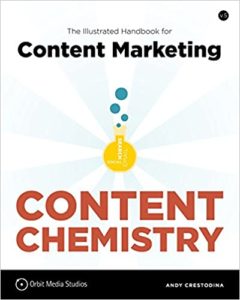 ANDY CRESTODINA
Content Chemistry: The Illustrated Handbook for Content Marketing

ANDREW DAVIS
Brandscaping: Unleashing the Power of Partnerships
Town Inc: Grow Your Business. Save Your Town. Leave Your Legacy

MELANIE DEZIEL
The Content Fuel Framework: How to Generate Unlimited Story Ideas

PAM DIDNER
Effective Sales Enablement
The Modern AI Marketer
Global Content Marketing
GINI DIETRICH
Spin Sucks: Communication and Reputation Management in the Digital Age

RANDY FRISCH
F#ck Content Marketing: Focus on Content Experience

ANDREA FRYREAR
Mastering Marketing Agility
Death of a Marketer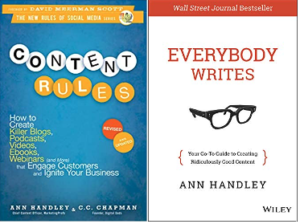 ANN HANDLEY
Everybody Writes:Your Go-To Guide to Creating Ridiculously Good Content
Content Rules: How to Create Killer Blogs, Podcasts, Videos, Ebooks, Webinars (and More) That Engage Customers and Ignite Your Business(co-author C.C. Chapman)

COR HOSPES
De power van een contentplatform
Contentbijbel
De guerrillamarketing revolutie
LUVVIE AJAYI JONES
I'm Judging You: The Do-Better Manual
Professional Troublemaker: The Fear-Fighter Manual
KATHY KLOTZ-GUEST
Stop Boring Me
The Marketing Executive's Bedtime Guide to Better Presentations with Humor: Don't Present; Connect!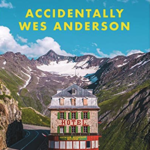 WALLY KOVAL
Accidentally Wes Anderson, The Book
JONATHAN KRANZ
Writing Copy for Dummies
AHAVA LEIBTAG
The Digital Crown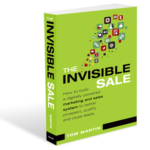 TOM MARTIN
The Invisible Sale
JULIA MCCOY
Woman Rising: A True Story
So You Think You Can Write
Practical Content Strategy and Marketing
DREW MCLELLAN
Age of Conversation 3: It's Time to Get Busy! (The Age of Conversation) (co-author Gavin Heaton)
Sell with Authority: Own and Monetize Your Agency's Authority Position (co-author Stephen Woessner)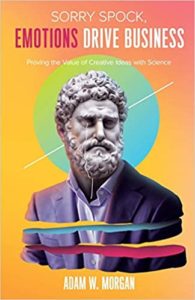 ADAM MORGAN
Sorry Spock, Emotions Drive Business – Proving the value of creative ideas with science
AMBER NASLUND
The NOW Revolution: 7 Shifts to Make Your Business Faster, Smarter and More Social (co-author Jay Baer)
LEE ODDEN
Optimize: How to Attract and Engage More Customers by Integrating SEO, Social Media and Content Marketing
CHRIS PENN
AI For Marketers: An Introduction and Primer: Second Edition (co-authors Katie Robbert and John Wall)

CARLIJN POSTMA
Binge Marketing

JOE PULIZZI
Epic Content Marketing
Content Inc
Killing Marketing (co-author Robert Rose)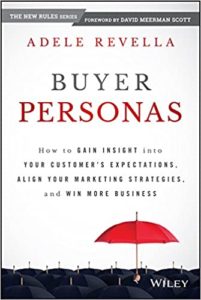 ADELE REVELLA
Buyer Personas:  How to Gain Insight Into Your Customer's Expectations, Align Your Strategies, and Win More Business

TIM RIESTERER
The Expansion Sale (co-author Erik Peterson)
The Three Value Conversations (co-author Erik Peterson)
Conversations that Win the Complex Sale (co-author Erik Peterson)
ROBERT ROSE
Experiences: The 7th Era of Marketing (co-author Carla Johnson)
Killing Marketing (co-author Joe Pulizzi)
Managing Content Marketing (co-author Joe Pulizzi)
VAL SWISHER
Global Content Strategy
The Personalization Paradox: Why Companies Fail (and How to Succeed) at Delivering Personalized Experiences at Scale (co-author Regina Preciado)

CHRISTOPH TRAPPE
Content Performance Culture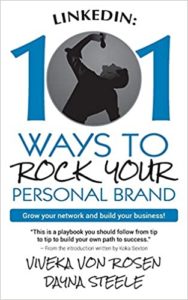 VIVEKA VON ROSEN
LinkedIn: 101 Ways To Rock Your Personal Brand: Grow your network and build your business!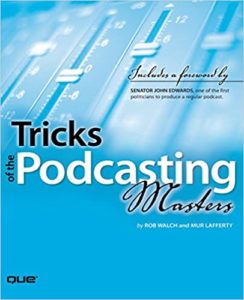 ROB WALCH
Tricks of the Podcasting Masters (co-author Mur Lafferty)
Thank you for supporting our speakers! We hope your education and learning continue well beyond Content Marketing World. And thank you for also supporting The Orange Effect Foundation. Every dollar makes a difference in a child's life.
Enjoy the rest of Content Marketing World 2020!
Posted October 2, 2020 in: Event by Cathy McPhillips
---