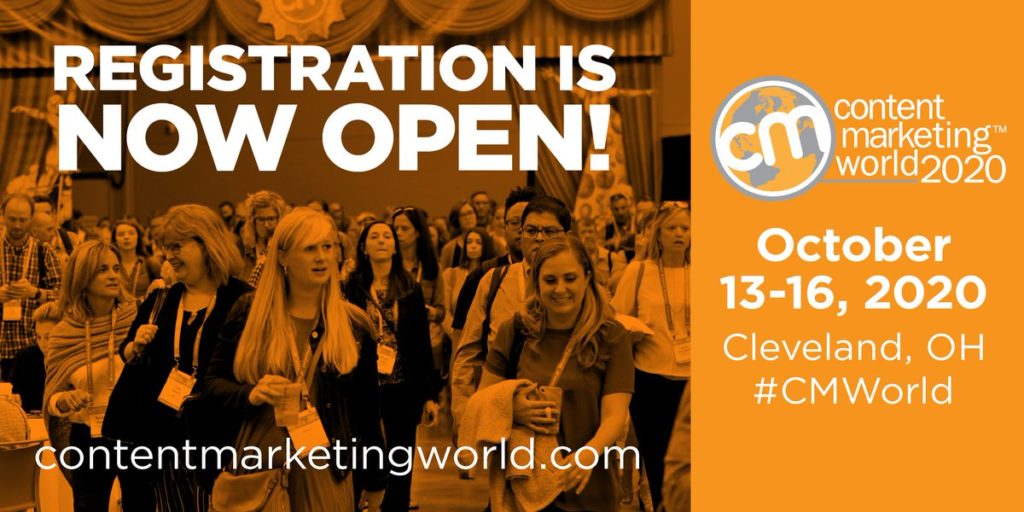 It's going to be a roaring good time next October at Content Marketing World 2020.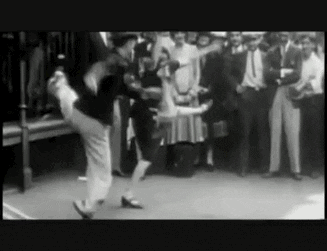 And we want you to be part of it!
There will be dancing!
There will be learning!
Brands will prosper!
Marketers will thrive!
It will be an amazing Content Marketing World next October 13-16, 2020 in Cleveland, Ohio. Registration is now open for the largest content marketing event on the planet. We'll look at how content marketing has changed over the past decade, important trends on the horizon, and what this means to you. You'll leave armed with all you need to grow your role, your company and your revenue through content marketing.
The BEST rates are available now through December 31, 2019. So, if you have marketing or continuing ed budgets that you'll lose at the end of the year, put it to good use and book your CMWorld ticket now.
To summarize, what do you need to know?
We've moved our week to October next year. October 13-16, 2020, specifically.
The best rates go away on 12/31/19. Get them while you can!
It's a big year – our 10th– but more importantly, it's going to be a big year for our attendees.
We can't wait to see you. The agenda is well underway, and it will be a roaring good time. What are you looking forward to most at Content Marketing World 2020? Leave a note in the comments!
Register today to secure the best rates!
Posted December 3, 2019 in: Event by Cathy McPhillips
---