New event.
New town.
New surroundings.
Great adventure! Great exploring!
That is, until you really need something. You know, like a razor, toothbrush, some snacks or even a bottle of wine! Or, heaven forbid, you need a prescription called in while you're here.
We've armed you with all of the information you need to make this trip hopefully as smooth as could be. And PLEASE let us know what other information we can provide to you – in advance or when you're at CMWorld!
East 9th & Euclid
You'll find: groceries, wine & beer, prepared foods, personal items
900 Euclid Avenue
Cleveland, OH 44115
Phone: 216-302-3020
Monday – Friday 8am – 9pm
Saturday – Sunday 9am-9pm (Longer hours than during CMWorld 2015!)
Constructed in the Ameritrust Rotunda, the former bank lobby in downtown Cleveland has been converted into our favorite local grocery store. It is worth visiting to see the transformation and the architecture even if you don't need to purchase anything. But, if you do, you're in for an amazing experience.
The prepared food options are plenty, as is my favorite option there, building a salad, rice bowl or wrap. It's almost overwhelming how many options are there! The second level of the rotunda includes an extensive wine and beer selection, as well as The Lounge, where you can purchase and enjoy individual glasses of wine over a cheese tray.
Of course, you might get caught up in the beauty of it all, but through the rotunda is a full grocery store for all of our downtown residents and visitors
West 9th Street
You'll find: groceries, wine & beer, prepared foods
1278 West 9th Street
Cleveland, OH 44113
Phone: 216.344.0501
Monday – Friday: 7:00 am – 10:00 pm
Saturday: 9:00 am – 10:00 pm
Sunday: 9:00 am – 8:00 pm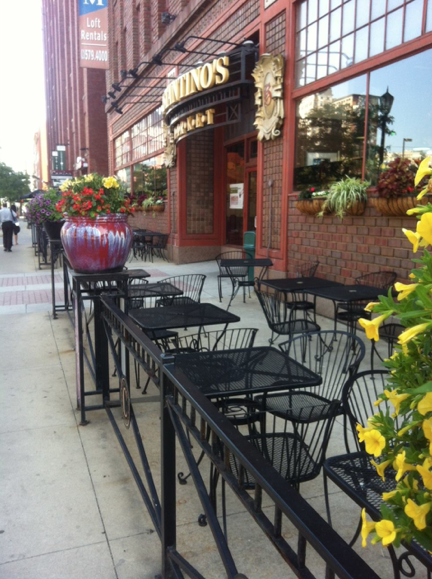 Source: Constantino's Market Facebook page
This urban, fresh market is perfectly placed in downtown Cleveland's Warehouse District. Again, it's just a really fun place to walk around and people watch and see the sites and good food, but it's also of course great in a pinch if you need something.
No explanation needed on these next two – so here is information on two of the local drug stores downtown for any personal items or sundries that your hotel isn't able to offer.
East 9th near Rockwell
1400 East 9th Street
Cleveland, OH 44114
Store#4402
216-621-0132
Store & Photo Hours
Pharmacy Hours
M-F 9:00 AM – 6:00 PM, Closed Sat-Sun
Euclid near East 9th
840 Euclid Avenue
Cleveland, OH 44114
Store#4305
216-621-6019
Store & Photo Hours
Pharmacy Hours
M-Sat 9:00 AM – 06:00 PM
Sun 10:00 AM – 02:00 PM
CLE CLOTHING CO
East 4th and Euclid
342 Euclid Ave
Cleveland, Ohio
Phone: 216-736-8879
Monday – Saturday 11am-9pm
Sunday 12pm to 6pm
You know you want to pick up a little NBA-winning t-shirt for yourself or for a favorite kid in your life, or perhaps you want to get a souvenir while you're here. CLE Clothing Co. is the place to go for all of the latest CLE apparel and such.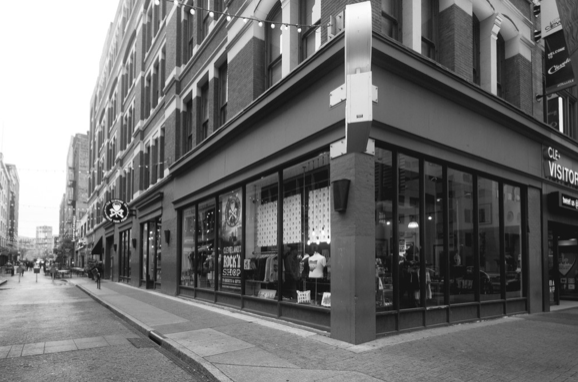 If there is anything else you need, please feel free to reach out to any of us on the CMI team, tweet us, send us a message, track down someone in an orange shirt at the event, or if all else fails, email me personally and I'll do all I can to make your stay the best it can be.
We're under 6 weeks until the big event, so if you're not registered, now is the time. BLOG100 saves $100, so let's do this.
Posted July 26, 2016 in: Event by Cathy McPhillips
---