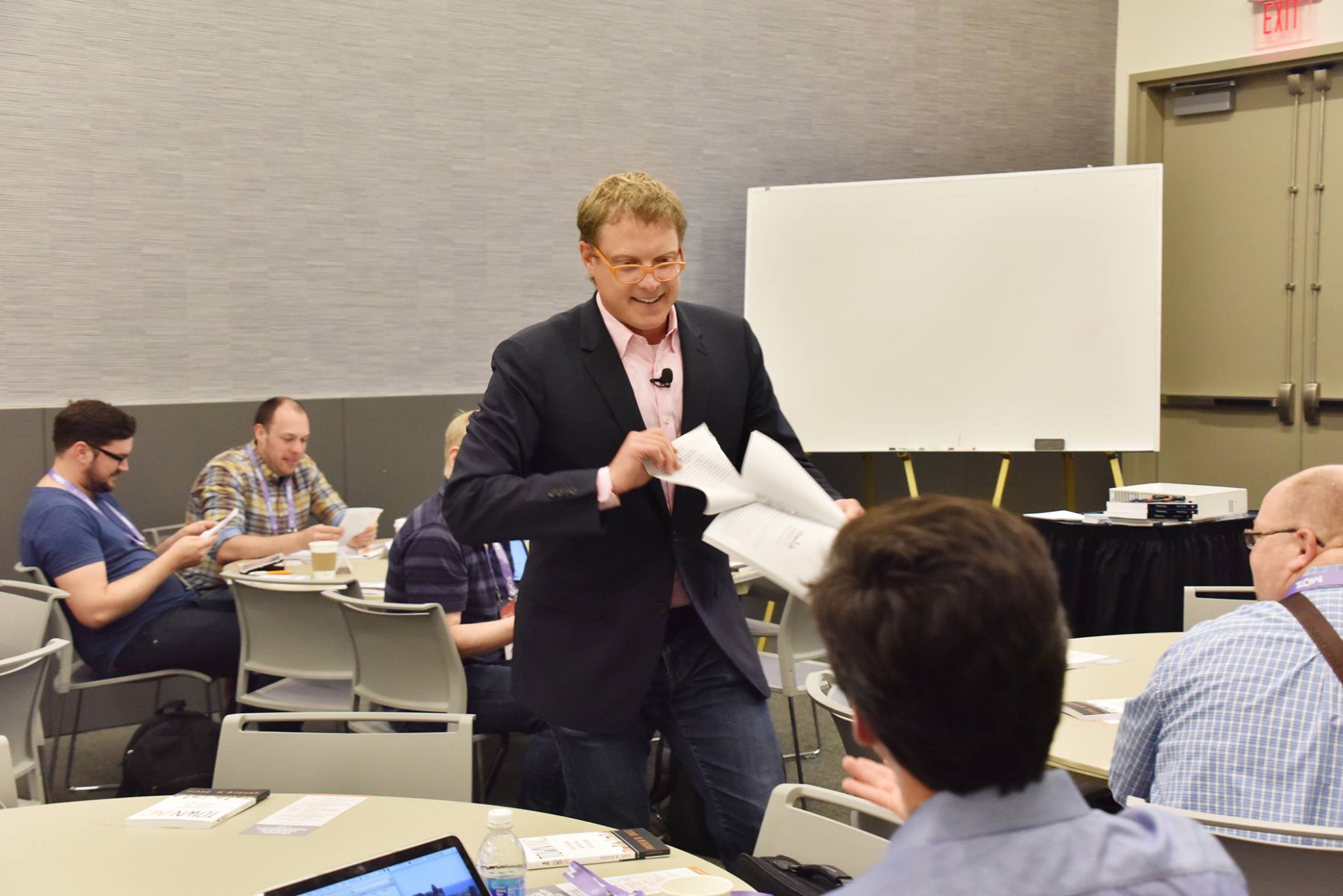 As you may know, at the end of each Content Marketing World (CMWorld) show, the Content Marketing Institute (CMI) team asks all attendees for their feedback – and they review every bit of it as they work to make the next show better.
A lot of the feedback is positive, some of it's constructive, but it's all helpful, which reflects the spirit of the show itself. But something interesting can be found in the feedback. Of course, the vast majority appreciate the ability to learn about content marketing.
But then there's feedback that CMWorld is about more than just content marketing.
Several folks mentioned that, while people can certainly learn about content marketing, there's a whole lot more going on, including SEO, CRM…why don't I just let folks speak for themselves:
"Content Marketing is a bit of a misnomer:  This is the best overall marketing conference.  It's content touches on many areas:  CRM, marketing channels, content, delivery, planning… This conference is very well planned and executed.  A lot of thought and care goes into the planning and it shows in the execution."

–Gerry Broski, Marketing Director, Neogen

"I was really glad I got to attend Content Marketing World this year. I learned a number of great ideas that I can use in our content marketing going forward. Would recommend the conference to anyone whose role touches marketing content in any way."

— Kathy Burke, Copywriter and Editor, K Creative, LLC

"CMWorld isn't just a place to learn about content marketing, it's a place to reinvigorate the spirit. Every year I leave with loads of new ideas and tips, but perhaps more importantly, I leave reminded why I love my job and with a refreshed outlook on my future in the industry."

–Amber Erickson Gabbey, Marketing Content Producer, Epsilon
So, even though CMWorld does a great job bringing together the best and brightest in content marketing, it's clear that the efforts of the CMI team to offer a broad base of related topics and speakers has resulted in one of the better marketing events available.
Just another reason to consider attending…again and again.
If you want to learn more about the critical topics all marketers need to know when adding content marketing to the mix, come to Content Marketing World 2017, September 5-8 in Cleveland. And, who knows, you might just learn a little more. Code BLOG100 saves $100! Register today!
Posted July 12, 2017 in: Event by Mike Myers
---