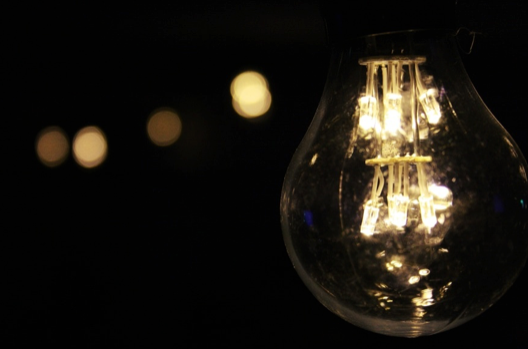 What's the difference between a porpoise and a dolphin? Well, there are lots of differences — different sized dorsal fins, teeth, and snouts — but how in the world does this relate to content marketing?
Oh, wait.
This is about content repurposing, isn't it? Oh, boy. Sorry about that.
So what exactly is content repurposing? It's an important part of any content strategy and a great way to make your content marketing efforts more efficient and effective. It includes the ability to find new ways to reuse your content in different channels, to different audiences and in different ways.
How about an example?
Say you own a pet shop that sells fish tanks, but you want to sell more. You have a limited budget, so you ask your creative staff or agency to create some content designed to attract a specific audience — lets say retirees who have some time on their hands and are looking for a low-maintenance pet — by helping them solve a problem in their lives. You know, content marketing.
So you brainstorm it and decide to create helpful content about the psychology of how owning a pet can help people feel good and how pet ownership also provides companionship because people are taking care of something other than themselves.
Of course, your creative team or agency just nails it and your store becomes the place to go for retirees looking for fish tanks (because you can't have fish without a tank…you're a genius!).
Great job! But it doesn't have to end there.
For a modest additional investment in time and/or money, you can do lots of things by repurposing this content. For example, you can:
Retool this content for a slightly different audience…say, parents of small kids who want to teach caretaking without a lot of up-front cost (or risk — sorry, Jimmy, we're not getting a python)
Leverage this content, but customize it to be delivered through another channel, like in-store demonstrations about how easy it is to set up an aquarium and take care of fish
Use this caretaking idea in another part of your store (because you were smart enough to stay broad in your approach about pets, not just fish; man, you're good)
Content repurposing is really just being smart with the content you create and how you use it afterward, building upon it to take advantage of your initial investment.
If you want to learn more about content repurposing, I've got just the ticket. Arnie Kuenn from Vertical Measures will be presenting Content Repurposing on Steroids at Content Marketing World 2016 this September. And I'm virtually positive he won't make any really bad porpoise jokes, either.
Thank goodness, because that would be embarrassing.
Now that you know more about content repurposing, why don't we repurpose this time and head on over to the Content Marketing World 2016 registration page right now so you can learn more and sign up! BLOG100 saves $100. See you in September! 
Posted April 19, 2016 in: Event by Mike Myers
---